How to Apply
The American Language Institute thanks you for your interest in the program with The University of Toledo.  Please read all of the information in the form which can be downloaded from the link below. Carefully follow the instructions so that we can send you notification of your admission as soon as possible. To apply for admission, complete the application form and return your completed application packet to:
C/O Office of International Admission
The University of Toledo
MS 132 2801 W. Bancroft St. Toledo, OH
43606-3390 USA
You may also apply by filling out the application form, and sending the completed form to Joe.Guziolek@utoledo.edu or Peggy.Colombo@utoledo.edu.
Deadlines: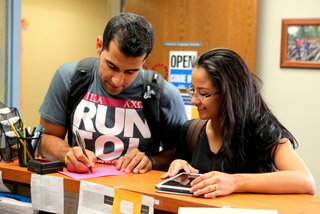 2022 Summer Term 1: May 10 
2022 Fall Term 1 : August 23
2022 Fall Term 2 : October 18
2023 Spring Term 1 : January 10
2023 Spring Term 2 :  March 07
Note. Applicants who reside outside the U.S. should start the application process at least 2 weeks before the deadlines to have enough time for visa application.