How to Apply
The American Language Institute thanks you for your interest in the program with The University of Toledo.  Please read all of the information in the form which can be downloaded from the link below. Carefully follow the instructions so that we can send you notification of your admission as soon as possible. To apply for admission, complete the application forms and return your completed application packet to:
Deadlines:
Outside of the United States: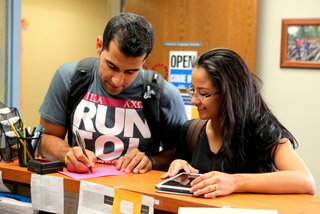 Spring semester: October 1st
Summer semester: March 1st
Fall semester: May 1st
Inside of the United States (international US transfers):
Spring semester: November 1st
Summer semester: April 1st
Fall semester: June 1St
ALI Paper Application 
You may also apply by filling up the Application Form, and send the completed form to Joe.Guziolek@utoledo.edu or Peggy.Colombo@utoledo.edu.
American Language Institute Application in English
American Language Institute Application in Arabic
American Language Institute Application in Chinese