Dr. Junghwan Kim, Ph.D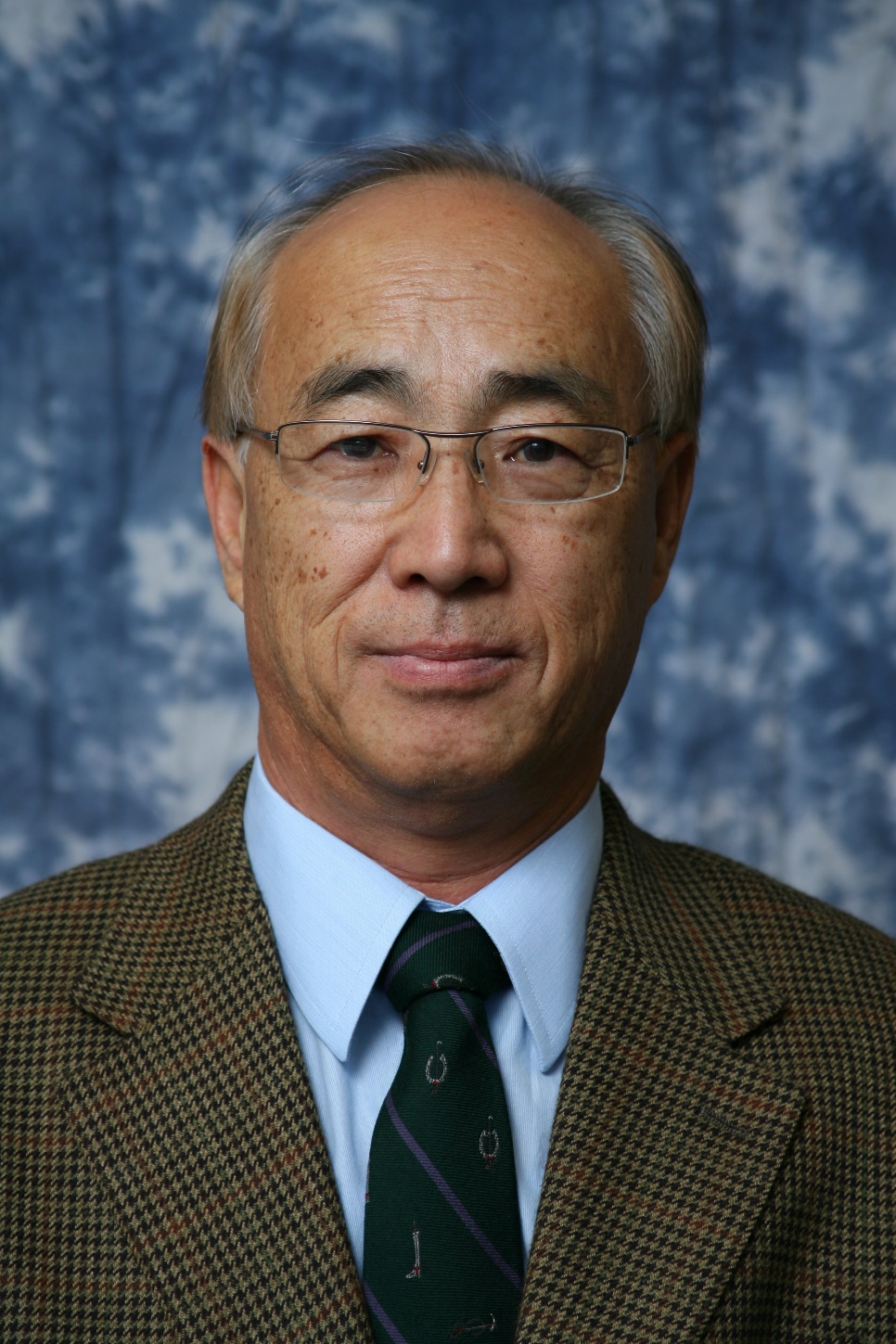 Professor
Contact Information
MS 308, EECS Department
The University of Toledo
Toledo,OH 43606 
Tel: (419) 530-8182 
Office: NI 2054 
E-mail: jung.kim@utoledo.edu
Recent Courses
EECS 3150 – Data Communications
EECS 3300 – Probabilistic Methods for Engineering
EECS 4/5360 – Communication Systems
EECS 4/5370 – Information Theory and Coding
EECS 4/5390 – Mobile and Wireless network
EECS 6/8340 – Modern Communication Engineering I
EECS 6/8350 – Modern Communication Engineering II
Research Interests
Modeling, Simulation, and Performance Analysis of Communication Systems, Mobile/Satellite System Architecture, Network, and OBP Payload Design, Tactical satellites with anti-jamming technologies, Mobile wireless sensor network, FEC coding and physical layer (PHY)-based data encryption, Digital multimedia broadcasting (DMB).
Current Students
PhD: Wei Wei, Majed M. Albogame
MS: Stephanie Parrott, Philip Iyambo, Mohammed Altamash, Miraj Mainali, Bhagyashree Naik
Biography
Junghwan Kim received the B.S degree in Electronics Engineering from Seoul National University (SNU), Seoul, Korea in 1975, and the M.S and the Ph.D degrees in Electrical Engineering (major: Spread spectrum and Satellite communications) from Virginia Polytechnic Institute and State University (VPI&SU), Blacksburg, VA, U.S.A in 1985 and 1988 respectively. He worked as an electronics engineer developing electronic telephone switching system (ESS) in Korea for 8 years. In Fall 1988, he joined the faculty at the University of Toledo and is currently a professor and the director of communication research laboratory. He was the recipient of 2009 EECS department faculty Research award, 2009 College of Engineering Excellence award, and 2015 Teacher of the year award. From 2005 to 2008, he served as an EECS graduate program director. He is a senior member of IEEE and currently serves as an Associate Editor for IEEE Transactions on Broadcasting since 2001. Dr. Kim secures numerous external funding in his research areas of tactical satellite communications, network architecures, and FEC coding from NASA, NSF, Korean government agencies, and industries in U.S and Korea including Samsung and LG. He is selective in publication and published papers in journals including IEEE Transactions on Communications, Wireless Communications, Vehicular Technology, Broadcasting, and Aerospace and Electronic Systems and the most prestigious IEEE international conferences.
Recent Publications
Mona Nasseri, Junghwan Kim, Robert Green and M. Alam, "Identification of the Optimum Relocalization Time in Mobile Wireless Sensor Network using Time-Bounded Re-localization Methodology," IEEE Transactions on Vehicular Technology, Vol. 65 No.8, pp.1-14, will be published in August 2016 (DOI:10.1109/TVT.2016.2535438)
S. Bae, S. Kim and Junghwan Kim, "Efficient Frequency-Hopping Synchronization for satellite Communications using Dehop-Rehop Transponder," IEEE Trans. on Aerospace and Electronics Systems, Vol.52, No.1, pp.261-274, February 2016 (DOI.No.10.1109/TAES.-2015.150062)
M. Thabet, Junghwan Kim and M. Alam, "Indoor Anti-Spoofing Cooperative Localization in Cellular Networks," IEEE Trans. on Aerospace and Electronics Systems, Vol.51, No.4, pp.2823-2833, October 2015 (DOI.No.10.1109/TAES.2015.140320)
M. Nasseri, R. Green, M. Alam and Junghwan Kim, "Collaborative Re- Localization Method in Mobile Wireless Sensor Network based on Markov Decision Process," International Journal of Computer Networks (IJCN), Vol.6, Issue 5, pp.76-91, September 2014
S. Kim, S. Bae and Junghwan Kim, "Constant Amplitude Encoders/Decoders with Error Correction (EC) for CDMA Systems," IEICE Transactions on Communications, Vol. E96-B, No.8, pp. 102-110, August 2013 (paper no.2012EBP3066)
Jinyan Li and Junghwan Kim, "Data-Aided Synchronization for MF-TDMA Multi-Carrier Demultiplexer/Demodulator," IEEE Transactions on Broadcasting, Vol. 55, No.3, pp.623-632, September 2009 (Digital ID 0.1109/TBC.2009.2020956)
Jinyan Li and Junghwan Kim, "Performance Analysis of MF-TDMA Multi-Carrier Demultiplexer/Demodulators in the Presence of Critical Degrading Factors," IEEE Transactions on Broadcasting, Vol.54, No.3, pp.371-382, September 2008 (paper no:10.1109/TBC.2008.919947)
Junghwan Kim, C.H. Yang and J.S. Jang, "Performance Analysis of Low Earth Orbit (LEO) Mobile Satellite System using Moment-based Approximation of Degrading Factors," IEEE Trans. on Vehicular Technology, Vol. 55, No.3, pp. 876-886, May 2006 (paper id: 10.1109/TVT.2006.874553)
M. Nasseri, H. A. Olimat, M. Alam, Junghwan Kim, R. Green and W. Cheng, "Contiki Cooja Simulation for Time Bounded Localization in Wireless Sensor Network," Proceedings of the CNS/SpringSim 2015, January 2015
Junghwan Kim and Qiang Wu, "Localization information-Based Secret key Generation in Mobile Wireless Network to Secure Multimedia data," Proceedings of the 2016 IEEE International Symposium on Broadband Multimedia Services and Broadcast, June 3, 2016, Nara, Japan
Junghwan kim and Srinivasa R. Basavarasu, "On the Voice and Image Data Encryption using Advanced Encryption Standard (AES) in Counter Mode for Multimedia Broadcasting," Proceedings of the 2015 IEEE International Symposium on Broadband Multimedia and Broadcast Services (BMSB) 2015, June 17, 2015, Ghent, Belgium
Junghwan Kim, Q. Niyaz and A.Y. Javid, "Performance Evaluation of VoIP Broadcasting over LTE for Varying Speeds and Distances of Mobile Nodes," Proceedings of the IEEE International Symposium on Broadband Multimedia and Broadcast services (BMSB) 2014, June 25, 2014, Beijing, China
Junghwan Kim, M. Nasseri and M. Alam, "Unified Metric Calculation of Sampling Based Turbo-Coded Non-coherent MFSK for Mobile Channel," Proceedings of the IEEE CNS 2014, April 2014, Tampa, FL
Chong Wang and Junghwan Kim, "Cyclic Prefix-Based Symbol Timing Synchronization Method of OFDM System using Correlation Property of Preamble," Proceedings of IEEE 2012 Vehicular Technology Conference (VTC), Quebec, Canada, Sept 4, 2012, (paper no: 140-18452)
Junghwan Kim, M. Orra and Chong Wang, "Comparative Performance Analysis of SFH/FDM DRT and OBP Satellite Payload under Jamming," Proceedings of IEEE ICC 2012, Ottawa, Canada, June 12, 2012 (paper no.1569500967)
Junghwan Kim, M. Orra, P. Raorane and C. Wang, "Implementation of Sampling-Based Turbo Decoder or Nonchorent BPSK under Gaussian Noise," Proceedings of 2010 International Simulation Multiconference, July12-14, 2010, Montereal, Canada (paper id: 1319257)
M. Orra, C. Wang and Junghwan Kim, "Performance Analysis of SDPSK and 1-Bit Differential GMSK Modems for FFH-FDMA Satellite Communications under Jamming," Proceedings of IEEE GLOBECOM 2009, Nov.,30-Dec.,4, 2009 Honolulu, Hawaii (paper id : 1569200427)
Junghwan Kim, M. Orra, P. Raorane and S. Kim,"Performance Analysis of FFH-FDMA Satellite Communication System using Partial Processing Dehop-Rehop (DRT) Transponder under Jamming," Proceedings of IEEE MILCOM 2009, Oct., 18-21, 2009, Boston, MA (paper id: 900552)