100%
Job placement for computer science and engineering graduates
$63,453
Average starting salary for electrical engineers
$70,115
Average starting salary for software developers
1 of 8
Accredited bachelor's degree programs in computer science and engineering in the U.S. (and the first to be accredited)
---
Electrical Engineering And Computer Science Engineering Bachelor's Degree
We offer accredited bachelor's degree programs in electrical engineering and computer science and engineering. Our computer science and engineering program is one of just eight accredited bachelor's programs in the U.S.
Live near Cleveland? You can enroll in our computer science and engineering program at Lorain County Community College. This convenient, affordable program offers the same high-quality degree with a mix of in-person and interactive online classes.
Having the electrical engineering, and computer science and engineering degree programs in one department offers tremendous benefits to our students:
More opportunities for cooperative education
Wider range of electives and minors
Chance to dual major with just one extra semester
Get a head start on a master's degree with the accelerated B.S./M.S. program. Take graduate-level courses while paying undergraduate tuition.
Current Students
Find flowcharts, advisor contacts, forms, co-op information and more student resources.
---
Come See Us!
Many students say campus visits and department tours cinched their decisions to come to UToledo.
Admission Information
What do electrical engineers and computer science engineers do?
Electrical Engineers
Design and develop robots.
Design and develop autonomous driving through electronic and electrical circuit design.
Design and build satellite, cellular and wireless communications.
Research and develop automotive, industrial and air/space vehicle control systems.
Design and build smart grid technology.
Electrical engineers play a vital role in practically all modern inventions — from microchips to satellite communications for space travel.
As the technology sector grows, the demand for those who create, understand and develop electrical or electronic systems increases.
Electrical engineering covers a wide range of sub-fields, from energy generation and distribution to digital computers, autonomous driving and satellite communications.
Computer Scientists and Engineers
Develop software for all aspects of life.
Research and develop artificial intelligence for real life applications.
Create virtual reality systems.
Create the next generation of computers.
Solve cyber security issues.
Technology changes quickly. Computer scientists and engineers are on the cutting edge of the latest advances. They design, develop, operate and maintain computer hardware and software.
It's a great career if you like to be continually challenged and have an affinity for computers, math and science. You'll put those skills to use every day to create computing and software systems for every imaginable real-world application.
Why UToledo Electrical Engineering Or Computer Science Engineering?
Our accredited programs focus on practical experiences that translate to jobs. Read more about co-ops, your career outlook, curriculum and more.
See Electrical Engineering Highlights See Computer Science and Engineering Highlights
Don't take it from us. Take it from our students, who shared why they chose the UToledo College of Engineering. Co-ops and value are their top two reasons!
Why UToledo Engineering Co-ops
For more information about our academic services, living learning community and more, visit our College of Engineering Prospective Undergraduate page.
Questions?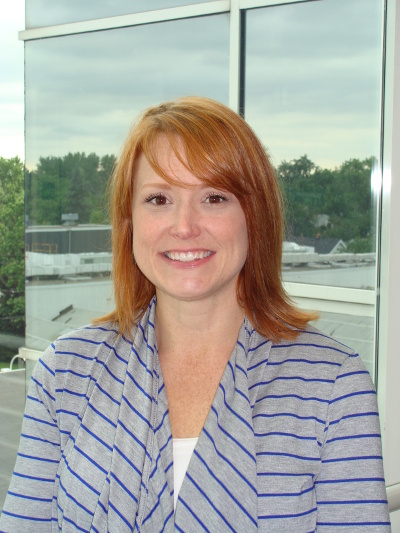 Contact Christie Hennen
Associate Director of Student Services
christina.hennen@utoledo.edu
419.530.3853