Graduate Programs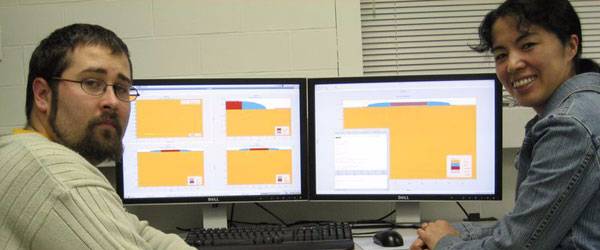 Prospective students: Apply Here
The Electrical Engineering and Computer Science Department currently offers graduate programs leading to the Master of Science in Electrical Engineering (M.S.E.E), the Master of Science in Engineering (M.S.E) and the Doctor of Philosophy (Ph.D) in Engineering degrees. Faculty of the EECS Department participate in seven academic and research focus groups:
Students majoring in Electrical Engineering (EE) may choose from the CSP, PEES, or the SRDS focus groups while the students majoring in Computer Science & Engineering (CSE) may choose from the HPCS or the SIS focus groups. For detailed information on the focus groups visit our Focus Groups page.
The Advanced Computing Research Laboratory is directed by Dr. Sun, Dr. Hong and Dr. Acosta. For further details please Click Here.
Important details regarding the graduate program can be found in the following handbooks:
For more information on our graduate programs, please browse through the web pages or Contact Us.