Welcome to Mulford Library
What's new at Mulford?
Welcome, new students, and welcome back, returning students!  We're here with services, resources, and facilities to help you succeed!
Items available for checkout at the fourth floor service desk: laptops, headphones, phone chargers, MacBook chargers, dry-erase markers and erasers, tech boxes for conference rooms, skeleton and skull boxes. Bring your badge to the desk.
Mulford Library's regular hours are open 7 days a week, 7:30 a.m. to 12:00 midnight.
Mulford Library follows University guidance for COVID-19 safety measures.
---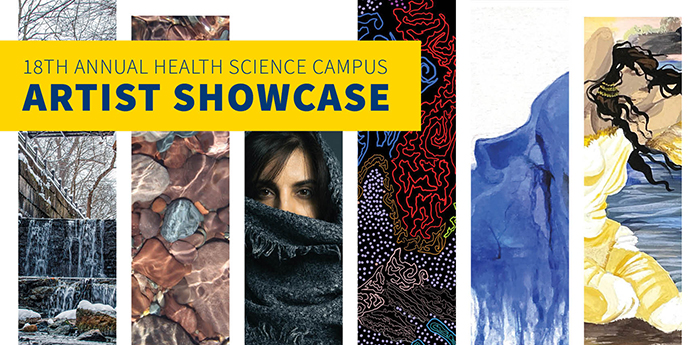 The annual Health Science Campus Artist Showcase returns with its 18th show, featuring 27 artists and more than 50 works ranging from painting to photography to mixed media.
Located on the fourth floor of the Mulford Health Science Library, the HSC Artist Showcase will run Monday, Feb. 20, through Monday, April 10.
The HSC Artist Showcase provides faculty, staff and students involved in the health sciences at The University of Toledo a place to exhibit their talents outside of their academic pursuits.
---
---