Welcome to Mulford Library
What's new at Mulford?
Welcome, new students, and welcome back, returning students!  We're here with services, resources, and facilities to help you succeed!
Items available for checkout at the fourth floor service desk: laptops, headphones, phone chargers, MacBook chargers, dry-erase markers and erasers, tech boxes for conference rooms, skeleton and skull boxes. Bring your badge to the desk.
Mulford Library's regular hours are Sunday-Friday, 7:30 a.m. to 12:00 midnight.
---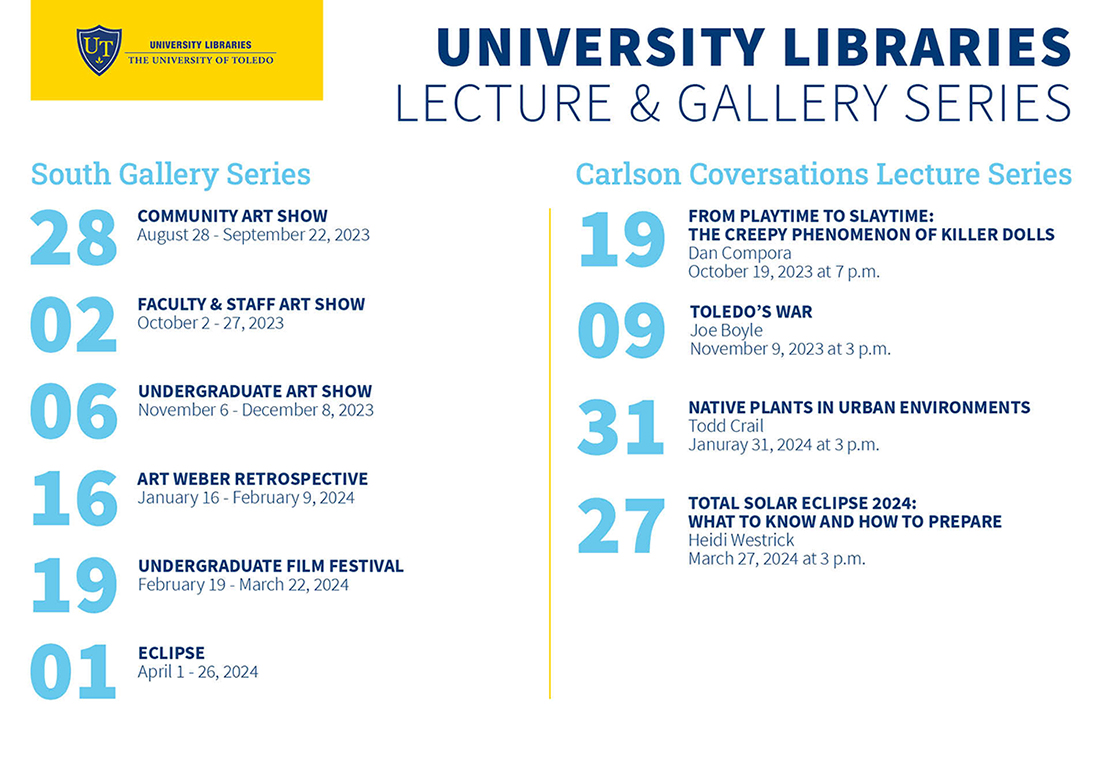 The University of Toledo Libraries is excited to announce two new event series for the 2023-24 academic year. The South Gallery Series will feature 6 exhibitions from August 2023 – April 2024, while the Carlson Conversations Lecture Series will feature 4 lectures from October 2023 – March 2024.
The University Libraries South Gallery was opened in 2022 and spent its first year of programming dedicated to the university's sesquicentennial celebration. Beginning in August the gallery will feature a regular schedule of shows.
More information about the South Gallery Series can be found on the South Gallery page.
The University Libraries Carlson Conversations Lecture Series is new for 2023! This year the libraries will bring in 4 lectures to cover a wide range of topics from history to astronomy to the paranormal.
More information about the Carlson Conversations Lecture Series can be found on the Lecutre Series page.
---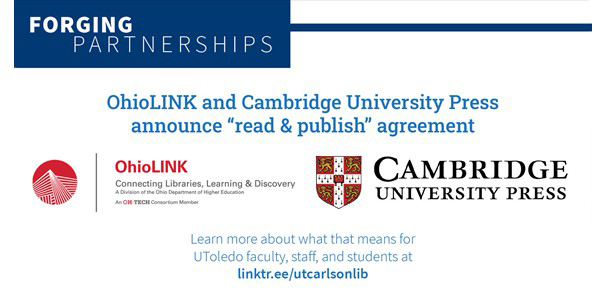 Cambridge University Press "Read & Publish" Agreement
OhioLINK is embarking upon an agreement with Cambridge University Press (CUP) with two major benefits for students and faculty at institutions of higher education in Ohio. This deal provides expanded access to important published research from Cambridge University Press and is the first such "Read & Publish" deal with an open access publishing component for OhioLINK. Learn more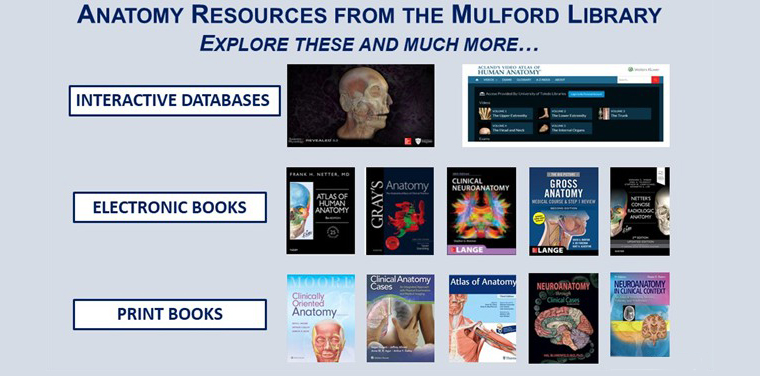 Anatomy Resources from Mulford Library
Resources of interest to physician assistant students for didactic courses, clinical rotations, and scholarly projects. Resources for general academic and life success are included. Learn more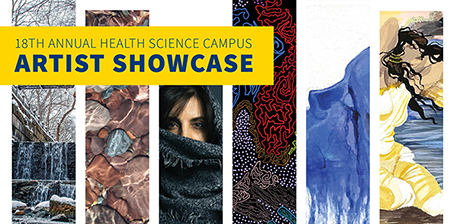 Health Science Campus Artist Showcase
The annual Health Science Campus Artist Showcase returns with its 18th show, featuring 27 artists and more than 50 works ranging from painting to photography to mixed media.
Located on the fourth floor of the Mulford Health Science Library, the HSC Artist Showcase will run Monday, Feb. 20, through Monday, April 10.
The HSC Artist Showcase provides faculty, staff and students involved in the health sciences at The University of Toledo a place to exhibit their talents outside of their academic pursuits.
---