Dionne Swor, D.O.
Assistant Professor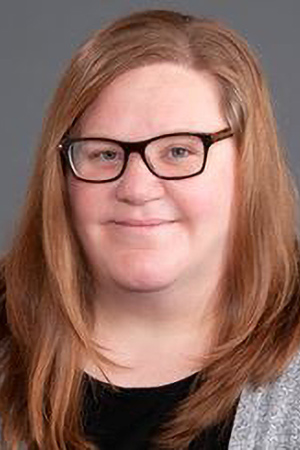 Dr. Swor is a Neurocritical Care specialist with additional training in critical care EEG monitoring. Her research interests include the use of EEG as a tool for neuro-prognostication after anoxic brain injury and the management of status epilepticus in the ICU. In addition to research pursuits, she is interested in the use of social media to promote medical education in neurocritical care.
Special Interests
Neurocritical care
Critical Care EEG Monitoring
Promoting medical education in Neurocritical Care using social media
Education
M.D: Touro College of Osteopathic Medicine
Residency: Neurology, University of California, Davis Medical Center
Fellowship: Neurocritical Care Fellow, Northwestern University
Professional Societies
American Academy of Neurology
Neurocritical Care Society
Critical Care EEG Monitoring Research Consortium
Appointments
American Clinical Neurophysiology Society, Communications Committee
Certifications
NIHSS Certification
National Stroke Association
Emergency Neurological Life Support
Neurocritical Care Society
Diplomate in Neurology
American Board of Psychiatry & Neurology
Diplomate in Neurophysiology/Critical Care EEG
American Board of Clinical Neurophysiology
Neurocritical Care Certified
American Board of Psychiatry & Neurology
Awards and Honors
2020-Women in Medicine and Science, Fellowship recipient, Wake Forest University.
2021-Neuro NEXT Fellowship, NIH National Institute of Neurological Disorders and Stroke.
Selected Publications
Juneja P, Swor D. An Evidenced-Based Approach to Diagnosis and Prognosis in a Young Woman with New Onset Super Refractory Status Epilepticus: A Case Report. Case Rep Neurol. 2022 Jan 17;14(1):5-11.
Swor DE, Tucker KL. Ethical Neurological Care During a Pandemic. Practical Neurology. January 2021.
Swor DE, Maas M, Walia S, Bissig P, Liotta M, Naidech A, Ng K. Clinical characteristics and outcomes of methamphetamine associated intracerebral hemorrhage. Neurology. 2019 Jul 2;93(1): e1-e7.
Swor DE, Maas MB, Batra A, Kim M, Sorond F, Manno E, Grimaldi D, Thomas LF, Naidech A, Liotta E. Admission Heart Rate Variability is Associated with Fever Development in Patients with Intracerebral Hemorrhage. Neurocritical Care. 2019 Apr; 30(2):224-250.