Integrated Core Facilities (ICF)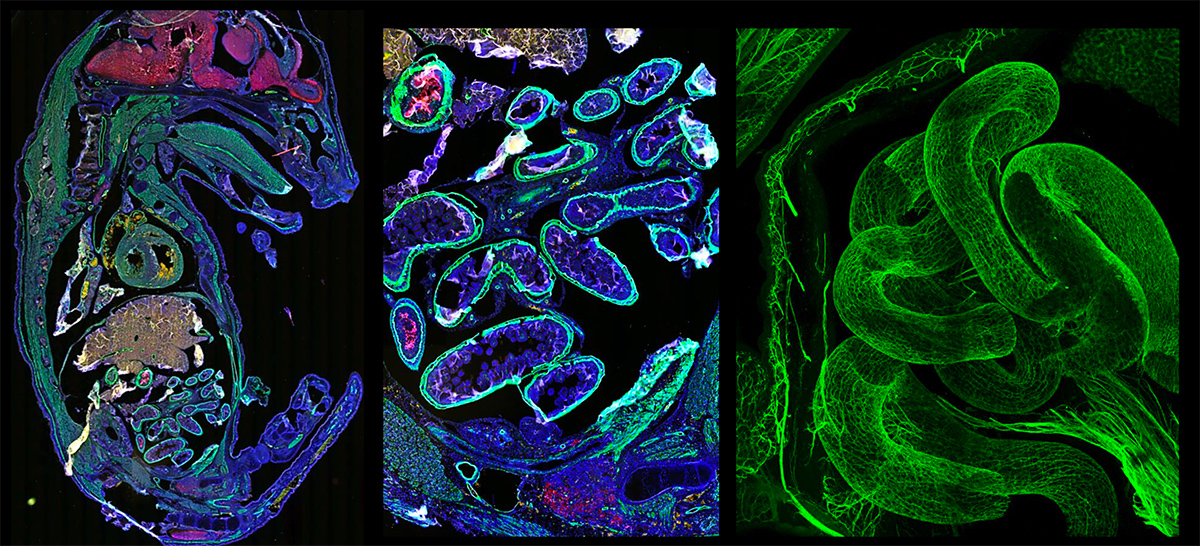 The ICF is composed of five core facilities which house a multitude of instruments available for basic and cellular research.  This section is designed to categorize equipment not solely dedicated to a specific core section, but equipment spread throughout the ICF for all users to have access to.
In brief, the ICF is diversifying the ease and productivity of research that can be performed at the University of Toledo by including: live cell imaging and kinetic analysis (IncuCyte S3), analysis of cellular and mitochondrial metabolism (Seahorse XFe/XF96), user-friendly automated imagers to produce perfect western blot images (Syngene Western Blot Imager), and numerous other instruments to aid in cellular analytics. Once properly trained most of these instruments have no-fee of service and are available as shared equipment for all interested parties.
Sections:
---
Advanced Microscopy & Imaging Center
The Advanced Microscopy & Imaging Center (AMIC) on the Health Science Campus is a 3,000-square-foot facility designed to bring together advanced light and fluorescence microscopy systems and "state of the art" image analysis software to perform biomedical research.  Current projects in this center include work in Cancer, Genetics, Neurobiology, Vascular Biology, Pathology, Pulmonology, and Arthritis research.  The Center consists of a 1,000 square foot General Microscopy Laboratory with 12 separate "work stations" housing individual, computer-based microscopy systems.  The center also includes an 800-square-foot, Tissue-culture Microscopy Laboratory with 6 separate "work stations" for microscopy systems dedicated to the study of living cells.
The center is equipped with the following equipment:
Leica TCS SP5 Multiphoton Laser Scanning Confocal Microscope-
Olympus Total Internal Reflection Fluorescence (TIRF) Microscope
IVIS Spectrum
---
Histology Core
The Histology Core provides services associated with the microscopic study of the anatomy of cells and tissues from plant or animal origin. The HC offers histological processing, sectioning and staining of frozen or formalin-fixed, paraffin-embedded tissues. In addition, the HC routinely performs staining including: hematoxylin and eosin (H&E), Masson's Trichrome, PAS (Periodic Acid Schiff), and Oil Red O staining. The HC is fully capable of producing slides for immunofluorescence, immunohistochemistry, or even whole tissue clearing/IDISCO staining for 3D imaging. Custom services, such as, troubleshooting new antibodies to optimize staining protocols are also available. The Histology Core is set up to help accommodate researchers based on their individual needs and can provide services from tissue to digital on frozen or FFPE samples.  The Histology Core houses an Olympus VS120 slide scanner for 1 X 3 slides at 10X, 20X or 40x magnification for brightfield or fluorescence applications.  Slide scans will be uploaded to the server for retrieval and the user will be provided free access to the imaging software for viewing of the full slide scan with optical zoom capabilities for viewing full resolution.
---
Flow Cytometry Core
The Flow Cytometry Core utilizes the power of flow cytometry technology to perform the measurement and purification of cell populations or particles of interest.  Flow Cytometry Core users can characterize and purify specific cell types in a homogenous or mixed population of cells.  The use of antibodies, fluorochromes, dyes, and other cytometry tools allows users to control measurement parameters to yield valuable data. Cells can be analyzed based on cell size, internal cellular complexity, and the presence of specific internal and/or external cellular markers.  The combination of cytometry reagents and focused analysis allows for identification plots associated with apoptosis, proliferation, cell cycle analysis, activation, etc.  In addition to cellular analysis, cells can be sorted at a rate of 45K-50K events per second utilizing three lasers at 405nm, 488nm and 633nm wavelengths. 
---
Electron Microscopy Core
The Pathology Electron Microscopy Laboratory is a state-of-the-art facility that specializes in ultrastructural diagnosis of human disease and also provides research support as a university core laboratory.  This facility is located in the basement of the Block Health Science Building room 029 on the Health Science Campus. The Electron Microscopy Facility is fully accredited, certified and licensed through CLIA and CAP. The laboratory is headed by William Gunning, Ph.D., who has extensive experience in both diagnostic and research applications of electron microscopy.