Honors College Benefits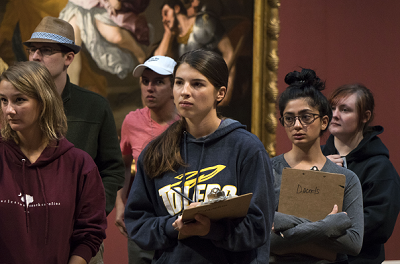 Our College is a community of academically gifted students from all majors on campus. Students take unique Honors classes and complete an Honors thesis or capstone project in their major, earning the Honors medallion at graduation within their normal program of study. Honors students are challenged to think more deeply and broadly about what they learn. With special academic, cultural, and professional development opportunities, their education extends beyond the classroom.

Honors students enjoy all of the following benefits:
Initiatives to learn outside the classroom, including unique research, service learning, study abroad trips, community engagement, and internship opportunities
Access to newly renovated Honors-exclusive housing in MacKinnon, Scott, and Tucker Halls as well as preferred access to the Honors Academic Village, the newest residence hall on campus
Specialized programming for commuter and residential students within the Honors Learning Community


To learn more about these opportunities, learn alongside Abel and Madison about everything the Honors College has to offer below!