Student of the Week Profiles
Danisha Ray

Immersing herself in her culture has been a vital part of Danisha Ray's college experience. As the President of the Indian Student Cultural Organization, Danisha has had the opportunity to not only better connect with her own roots but to also create a space for her fellow Rockets to do the same!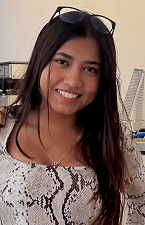 Danisha joined the ISCO in the Spring of 2022 and began serving as the organization's Director of Marketing responsible for promoting its events to students and the wider community. She then became the Director of Administration the following Spring before being asked to assume her current role of President. Danisha now oversees all initiatives and events planned within the group. This included the recent Diya ceremony celebrating the Hindu holiday Diwali. It both offered Indian students at the university an opportunity to feel at home and to share their culture with other students and community members. Preparing for Diya was "a whirlwind," but Danisha said it was worth it to host such an incredible event. Since she was on co-op during the planning process, the Bioengineering major had to collaborate with her Executive Board members virtually – whom she thanked for their outstanding service.

Though attending college as an international student can be intimidating, ISCO helped Danisha feel safe and comfortable by connecting her with other students possessing similar apprehensions. She hopes as President that she can continue to make international and domestic students alike feel included within the organization.

Campus Involvement: "UToledo has played a pivotal role in nurturing my personal and academic growth, helping me adjust to the changes in my environment. In a relatively short period, I found myself not only adapting to this new place but also genuinely calling it home. My desire is for other students to feel the same warmth and connection that I have experienced, and I believe that ISCO plays a crucial role in making this happen!"
---
Ramya Talla

While her Biology major will equip her with the content knowledge and technical expertise needed to heal others, Ramya Talla's confidence as a future physician will be inspired at least as much by her experience in Greek Life as a Rocket. Ever since her second semester on campus, Delta Delta Delta has served as a safe and welcoming space to explore her passions and express her true self.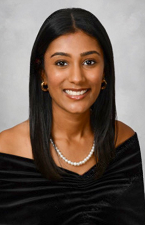 The lingering pandemic restrictions in the Spring of 2021 made it difficult to form social connections at the time but joining Tri Delta and making friends there felt effortless for Ramya. The community has continued to nurture her self-confidence, allowing her to network with fellow students and alumni of the sorority. She even met her best friend as a "big sister" and mentor in the group!

Just as important as fellowship and growing one's professional brand in Greek Life is giving back to the community. Ramya is no exception and currently serves as Tri Delta's Director of Philanthropy. She is entrusted with planning and executing fundraising events such as Delta House of Pancakes, Sincerely Yours, and the Stars and Crescent Gala. The sorority just recently hosted Wrap-Up Toledo, an event that raised money and blankets for those in need in the metropolitan area.

Though her dreams of practicing medicine stretch at least back to high school, when she began researching with Dr. Jennifer Hill at UToledo's Health Science Campus, Ramya's time in Greek Life has helped her further define her aspirations. She hopes to continue her service to the vulnerable as a doctor at St. Jude Children's Research Hospital after graduation.

Major Inspiration: "My choice to major in Biology with a pre-med concentration stems from the inspiration I draw from my mother. Her remarkable journey of being born and raised in India to now practicing family and geriatric medicine at the Department of Veterans Affairs in Texas, despite numerous adversities, has ignited my passion to follow in her footsteps."
---
Tanner Schultz

Though it began as just another way to get involved on campus with his friends, Tanner Schultz's time in Student Government has evolved into something so much more – a defining feature of his college years and a powerful outlet to advocate for his fellow Rockets. After all, as the student body Vice President, his voice carries weight.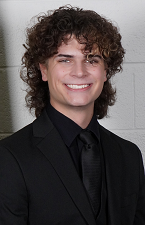 Following his first meeting with the organization, Tanner immediately knew that Student Government was the place for him. A Biology major, he was appointed as a representative for the College of Natural Sciences and Mathematics and was overcome by motivation to make positive changes on behalf of those he represented. As he progressed, Tanner gained more leadership and was elected as the Campus Culture Chair at the end of his first year on campus. Then, after another session of hard work, he was elected as student body Vice President alongside his running mate, President Lucas Will.

Tanner's time is now consumed by meetings with campus officials such as UToledo President Gregory Postel voicing the needs, values, and perspectives of his undergraduate peers to the administration. It is this service to his university community that inspires Tanner – the connections he has made with its students, faculty, and alumni working to elevate their shared experience. Reflecting on all that has been accomplished, Tanner is proud of his effort and the progress Student Government has made since he joined it.

Campus Involvement: "I'd like to thank everyone that has helped me to get to this point. Alumni, faculty, and most importantly my fellow students have supported me throughout my experience in Student Government and my tenure as student body Vice President."
---
Morgan Schuld

As a member of the swim team and a student researcher carrying a few minors and as many leadership roles in student organizations, Morgan Schuld somehow manages to keep her head above water. She wouldn't have her life as a Rocket any other way, though: never dull, and always challenging!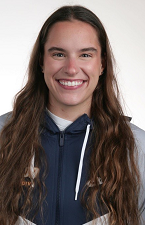 The Chemical Engineering senior hopes to move back to Cleveland after completing her undergraduate degree to pursue her career – possibly in the personal care products industry. Morgan's Honors thesis offered the opportunity to blend her related Cosmetic Science & Formulation Design minor with her major work in Dr. Matthew Liberatore's rheology lab. They are studying the mechanical characterization of anion exchange membranes for fuel cell applications, focusing on crosslinking a copolymer that forms membranes typically used in hair conditioners. After recently receiving a patent on their work, Morgan and her teammates are now aiming to publish a paper about the research.

When she isn't making waves in the pages of academic journals, Morgan is hard at work exercising the values of teamwork, communication, and time management skills as a member of UToledo's swim team. She also serves as the treasurer for HOPE, an organization that raises awareness and educates others about organ donation. Morgan additionally sits on the Executive Board of the UToledo Engineering Council as the group's Diversity, Equity, and Inclusion Liaison. This position has given her the opportunity to lead efforts improving DEI initiatives on campus and in the community, including their recent Women in STEMM Panel event.

Value of Honors: "Being in the Honors College has really helped me expand my outlook on my education and knowledge outside of just my major. HON 3010 was one of the coolest classes I have ever taken because I got to do meaningful work in the community with the nonprofit organization my group chose to collaborate with. The lessons and skills I have learned in my Honors classes are transferrable to so many different contexts!"
---
Vanessa Hernandez

Of the six "C"s that ground the Honors curriculum, few Honors Rockets embrace the value of "community engagement" more thoroughly than Vanessa Hernandez. Whether it is through the folk dance group that keeps her connected to her Mexican heritage, her work on campus as a supportive resident advisor, or her Early Childhood Education classes that are training her to inspire young minds, Vanessa enriches the Toledo region and this campus every day.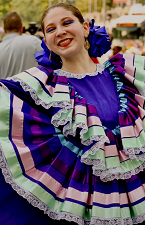 A passion of hers since an early age, Vanessa has been dancing with El Corazon de Mexico Ballet Folklorico for years. The group was founded in 1996 by her mother, Elaina, and has flourished ever since. Now its Assistant Director, Vanessa's role in the group includes teaching choreography, curating cultural performances, and working with students of all ages who dance with them. She cherishes her involvement in the art for how it celebrates traditions and informs her identity. In fact, Vanessa is excited to perform in the group's annual Día de los Muertos showcase on Nov. 1st at Lourdes University! She encourages anyone who is interested in seeing the group to come check out their exhibition.

Though Vanessa is much newer to her role as a resident advisor, she has found the experience to be similarly uplifting. Working with her residents has helped her practice patience and understanding – a cue she has taken from her helpful and caring peer advisors. Vanessa has also relished the opportunity to implement programming for the "diverse and wonderful group of people" living in the Honors dorms. "Everyone brings something different to the table, and I enjoy hearing about all of their activities, studies, and interests," she said.

Extracurricular Involvement: "El Corazon de Mexico Ballet Folklorico is a unique environment where my students and I have the ability to embrace ourselves and Mexican culture through traditional dance. However, the group is open to all persons – not just Mexican Americans!"
---
Mary Gstalder

Mary Gstalder has always possessed a knack for numbers. She understands that when you take an Accounting major, add in Economics coursework, and multiply by experience managing the finances of student organizations on campus, you get a budding professional ready to excel in her future career as a Certified Public Accountant!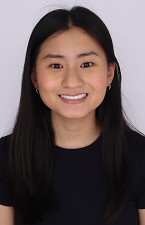 Mary serves as the Treasurer for Student Government and as the Chair of the Student Allocation Committee. The latter, often referred to as "SAC," is a group of appointed students whose responsibility it is to parcel out to all other campus organizations a budget for their programming. She joined SAC her freshman year as a general member, was promoted to Vice Chair in her sophomore year, and now works as Chair of the Committee as a junior. In this position, she handles correspondence with all other campus organizations that deal with budgets, runs SAC meetings, helps to recruit members, and presides over debates. Even though she is not a voting member, she still wields significant influence within the organization.

Mary was prepared well for these hefty duties in her Accounting and Business Administration classes. They didn't just equip her with the technical know-how needed to project costs and reconcile expenses with available funds. Her courses also trained her to exercise her authority ethically and wisely. In both her Student Government Treasurer and SAC Chair positions, Mary must be careful to operate fairly while protecting the best interests of the student organizations she helps to support. "All of the professional development I have received from my major has really helped me become the best chairperson I can be," she said.

Leadership Style: "I have really enjoyed making a difference on campus quietly while in the background. I'd rather have an impact without being in the spotlight!"
---
Cale Wright

While the Fall semester is an exciting time for many students, few other than Cale Wright know the thrill of entertaining thousands of screaming fans from the sidelines of a packed Glass Bowl. The Honors sophomore isn't a hard-driving linebacker or an agile wide receiver, though. Cale is instead one of the dozens of talented musicians who help build excitement for each touchdown and turnover as a member of the Rocket Marching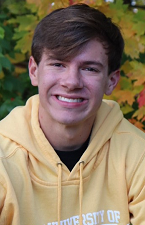 Band.

This year is Cale's second participating in the Rocket Marching Band as a first part on the alto saxophone. He has performed in every UToledo football game since he joined the group – including against the University of Illinois last month and at the Boca Raton Bowl last year. The schedule can be grueling, but the buzz of energy the band elicits among fans and players through their music keeps Cale motivated to attend each practice session and game.

The energy that Cale feeds his fellow Rockets on game days is returned twofold on any given day by his supportive bandmates. He has met most of his closest friends through the Rocket Marching Band – none of whom would hesitate to lend him a helping hand. Playing in the band also led Cale to join Phi Mu Alpha, a music fraternity that has strengthened the ensemble's creative bond.

Though joining the Rocket Marching Band as an Honors Pre-Pharmacy student has set a demanding tempo for Cale's life, he is committed to achieving harmony between the two. He chose the major to help those in need, drawing inspiration from a mission trip to Haiti he took when he was fourteen. Seeing how impactful simple medications could be there encouraged him to do all that he could to heal others through his future profession. He will take an important step toward that career in cardiovascular pharmacy next year when he enters UToledo's Pharm.D. program.

Campus Involvement: "Balancing band with school can be very difficult, especially if there are multiple games back-to-back – mostly because we have to learn a whole new show each week. It takes a lot of personal accountability and working ahead of schedule for me to stay semi-balanced."
---
Sean Hanna

Honors Rockets won't be celebrating this year's UToledo Homecoming Parade simply by lining the streets that carry the promenade or by just joining its merry ranks. Students like Sean Hanna have been hard at work for months planning its every detail and registering all of the participants who will be winding their way around campus and through the Old Orchard neighborhood tomorrow.


Sean serves as the Added Attractions Chair for the Homecoming Parade – a position he earned through his participation in Blue Key National Honor Society. His role is to involve in the parade notable figures and organizations from the Toledo community as well as a diverse array of student groups from campus. Sean and his Blue Key collaborators even play a part in determining the route for the parade. In short, their efforts are crucial to achieving a robust attendance and lively ambience for the event – work that began during and stretched through the Summer! "All of my Blue Key brothers have done a phenomenal job preparing for the parade this year," Sean said.

In addition to acting as the Community Service Chair and Alumni Outreach Chair for Blue Key, Sean is also the Vice President of Programming for Sigma Phi Epsilon. Though Homecoming is a highlight, the Biology major's campus involvement and support of philanthropic initiatives runs all year long. What Sean has valued most about his time with Greek Life and Blue Key has been the opportunity to surround himself with others like him who are motivated to invest in their university and community.

Campus Involvement: "It was an absolute honor to be chosen as a member of Blue Key. I've loved participating in Homecoming and Songfest the past two years, so it is extremely exciting to have an impact on them again this year!"
---
Allyson Givens

Passionate about educating young minds while aspiring to travel the world, Allyson Givens wasn't forced to choose between a career-simulating internship and a semester of study abroad – despite her tightly packed program of study. The tandem ambitions of this plucky Adolescent and Young Adult Education and English dual-degree seeker would find serendipitous satisfaction in UToledo's Rocket Kids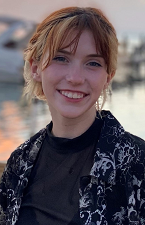 program.

As a participant, Allyson was able to teach the children of American military personnel for two months over the Summer in Brunssum, Netherlands. Filled with fond memories of the instructors who made her own schooling experience such a positive one, she wanted to pay the feeling forward and inspire a love of learning among the world's youth.

The highlight of the internship for Allyson was collaborating with the other Rocket Kids interns, all of whom shared her enthusiasm for teaching. They gave her a sense of belonging in a new environment, a gift she treasured. "I went into the internship as part of its first cohort, not knowing what to expect," Allyson said. "I traveled to my base with a group of strangers in the program and returned home with lifelong friends."

Her Rocket peers were not alone in making the trip an enriching one, though. "The children I took care of surprised me with their unique and vibrant personalities every day," Allyson said. "Outside of work, I found a home in my placement community and made connections with locals I will never forget."

Apart from the professional skills she gained through the program, Allyson cherishes the boost of confidence it offered in her ability to make decisions and explore the world around her. The trip also taught her to be more open-minded and flexible in new environments, encouraging her to learn more about cultures while making time for things that bring her joy.

Life's Next Steps: "I plan to earn a Master's degree in Comparative International Education and teach abroad after graduation, but for now I am pursuing a graphic design internship with a cultural nonprofit organization."
---
Malachi Fruits

When college students move on to campus and exchange introductions with their roommates for the first time, they are often meeting their new best friends. But the squad that Malachi Fruits gained in the fateful Fall of 2020 wasn't just an entourage for late night fast food runs or a supportive study group. The crew would one day comprise a decorated spikeball team!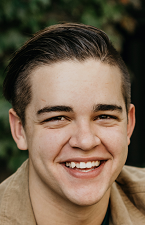 Malachi along with Tyler Bishop and Raymond Loyal were all taught the game by fellow College of Engineering Honors student Cedric Bosi as first-year students. Not long after that, Malachi and Cedric entered themselves into a spikeball tournament and walked away as winners! The group has since been playing as much of the game as their schedules will allow.

Following the end of the pandemic, Malachi noticed that no student organization dedicated to the growing sport existed at UToledo and decided to start his own – the Roundnet Club. He worked diligently to launch the club by researching similar ones across the country, recruiting other members, writing a constitution, and planning tournaments. By October 1st, 2021, it was officially recognized on campus.

"This club has allowed me to not only be more active, but to make more friends and meet more people than I would have otherwise," Malachi said. It has even earned this Computer Science and Engineering student a paid position with the American Spikers League helping make spikeball more accessible to communities around the country.

The Roundnet Club practices on Mondays, Wednesdays, and Thursdays from 6:00 pm until 7:30 pm at Carter Field on UToledo's Main Campus. If you are a student interested in spikeball, you are invited to join!

Fun Personal Fact: "I have a twin sister, Mylee Fruits, who also attends UToledo – but I am a foot and a half taller than her."
---
Zoe Bauman

Zoe Bauman had barely started her first semester at UToledo when her focus shifted from exploring life as a college student to traveling with the Honors College to see the world. Despite the challenges of planning for an international excursion on a whirlwind timeline, her persistence paid off when she joined a group of Honors students and faculty over Spring Break last year on a service learning trip to Riverton City, Jamaica.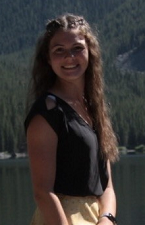 As a Bioengineering major aspiring to a career as an orthopedic surgeon, Zoe was drawn to the opportunity to help others in need. The group worked with the residents of Riverton City and members of International Samaritan, a global nonprofit dedicated to improving the lives of those in dump communities across the world, to create works of "found art" that could be sold online. The resultant revenue streams will help lift out of poverty those who earn their income scavenging in the Riverton City dump.

For Zoe, the experience was life-changing – its undeniable highlight the school children and the families she met along the way. "They showed me what it means to work hard and to be a part of a community," Zoe said. "They taught me how to work towards achieving a better world for all of humanity."

Her gratitude doesn't stop there, though. "I would like to thank the Honors College, Dr. Ashley Pryor, International Samaritan, and the donors who supported our travel for making it all possible," she said.

New Perspective: "So often we complain that we have to go to school in the mornings – that 8 a.m. classes are the worst. What I experienced in Jamaica was so different. School was cherished as a precious opportunity – a chance to better yourself and to build your life."
---
Caitlin Heinze

As a member of the swim team on campus and a marketing intern for UToledo Athletics, Caitlin Heinze has sure made a splash in her first two years as a Rocket! This Marketing major is gaining real-world professional experience while also blending a passion for athletic competition with her drive to promote powerful messages that improve the lives of others.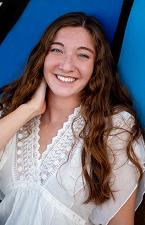 Caitlin's responsibilities include maximizing fan awareness of and attendance at UToledo athletic events while also hyping the atmosphere at games. You might see her on the football field or basketball court this season promoting fan engagement by throwing t-shirts into the stands, picking contestants for games, or handing out giveaway items. She also does a lot behind the scenes and in the office. The experience has been so enjoyable for Caitlin that she now hopes to work in a marketing role for college athletics following graduation.

When Caitlin isn't inspiring Rocket pride on the sidelines, she is gliding through the water in competition for it. She has loved getting to meet and engage with others on the swim team who enjoy the sport just as much as she does. The group is defined by a supportive camaraderie where each teammate is seen as a person and a student before they are an athlete, Caitlin says. This encouraging environment reduces the pressure to always win and allows the team to focus on enjoying the sport rather than becoming overwhelmed.

Value of Athletics: "Being on the swim team has provided me with numerous opportunities to grow as a person. I have gained independence, confidence, and further cultivated my work ethic. I love being able to still surprise myself when I improve my times or swim different events than usual!"