Student of the Week Profiles
Avik Mukherjee

Having lived in Germany, the Netherlands, New Jersey, and North Carolina, Avik Mukherjee considers himself a global citizen. Now a Bioengineering major on the cusp of graduation hoping to pursue a career in pharmaceuticals, Avik is excited to exercise his civic duty and change that world for the better.

Recognizing the power of new therapeutics to tackle disease around the globe, Bioengineering proved an attractive major for Avik. Having grown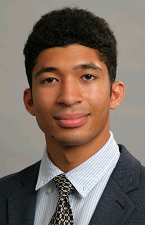 up mostly abroad, he has seen the need for improving how healthcare is delivered both internationally as well as domestically. Pharmaceutical developments are rarely distributed equitably, and Avik wants to help change that by advocating for underprivileged populations in developing nations.

Though that influence will surely deepen in a few weeks after Avik graduates, he has already begun advancing medical scholarship as a research assistant in Dr. Tomer Avidor-Reiss's lab investigating fertility issues. Patients suffering from knee injuries have also benefited from Avik's Honors capstone work in biomechanics. He and his Senior Design Project group have developed a device intended to minimize the risks of hip distraction during total knee replacement surgery.

This initiative in the lab mirrors Avik's leadership across campus, where he has participated in Engineers Without Borders, the Biomedical Engineering Society, UToledo Engineering Council, and Hall Council. His service as a resident advisor in Presidents Hall is what makes him proudest, though, as Avik took a direct role in programming there and contributed to the safety and security of students living on campus.

Though he arrived on campus years ago without a defined network, the Honors College's immediate exposure of Avik to a group of students who, in his words, "embraced academic and leadership excellence," had an obvious impact on him.

Value of Honors: "The Honors College has given me the courage to explore campus as well as its many extracurriculars, and along the way I've found experiences I never could have anticipated which have helped me grow. As a result, campus life has been a constant journey of self- and re-discovery."
---
Tessa Karran

Initially attracted to it by her interest in mathematics and science, Tessa Karran's journey to becoming a Chemical Engineer has developed into so much more – an effort to improve the lives of others through creative problem-solving. With graduation right around the corner and a job already lined up as a Research and Development Chemist at Sherwin-Williams in their Leadership Development Program, Tessa is well on her way to leaving her mark on the world.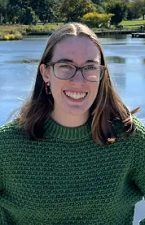 An active member of student organizations in her field – she is involved in the UToledo Engineering Council and Omega Chi Epsilon, Tessa most notably helped to charter the UToledo student chapter of Clean Water for the World. The non-profit builds and installs water purification units in communities across the globe which lack access to clean water. Working with Dr. Glenn Lipscomb, Tessa and her teammates are designing and building a plate and frame system that utilizes nanofiltration membranes to strain out bacteria. This design holds a few advantages over currently deployed units that rely on ultraviolet light to eliminate bacteria, but which can also cause the bacteria to mutate. These units also contain harmful chemicals such as mercury in their UV light bulbs and rely on electricity to function, a resource missing in some of the international communities the group seeks to aid.

Tessa's global worldview and preoccupation with community impact are qualities honed by her experience as an Honors student. After all, she has been able to explore Toledo through her HON 2010 "Multicultural Toledo" and HON 3010 "Community Engagement" courses. These classes have exposed her to institutions such as the Sofia Quintero Art and Cultural Center as well as the Hindu Temple of Toledo. Tessa was also grateful to participate in the 2020 JSHC trip to the Galapagos Islands with Dean Heidi Appel. "It was an amazing trip I will never forget – especially considering we returned right before the onset of the pandemic," she said. On the trip, Tessa went snorkeling, hiking, and visited the Charles Darwin Research Station while also learning about the island's biodiversity and seeing its amazing wildlife firsthand.

Advice to Students: "Get involved as much as you can in both fun and professional organizations on campus to grow, meet new people, and get the most out of your college experience!"
---
Trevor Blodgett

Ever since his childhood, Trevor Blodgett has dreamed of the stars – his budding interest in astronomy evidenced by an ever-present book or two detailing galaxy formation or the death of red giants. Now a sophomore double-majoring in Physics with a concentration in Astrophysics and Mathematics with a concentration in Applied Mathematics, Trevor is already contributing to proprietary astrophysics research on campus. Working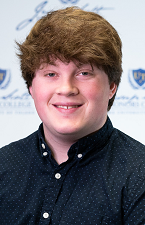 toward its publication, he may one day rewrite the astronomy textbooks of the future and inspire a fresh generation of young minds.

Working under Dr. Eli Visbal, Trevor is exploring how artificial intelligence can assist the team's research using a special computer in Ritter Observatory with the power to make complex calculations quickly. "There is a computation our team is interested in that relates to determining the number of hydrogen lines which takes hundreds of hours to crunch even with 100 processors dedicated to it," he said. "The goal of my project is to build a machine learning model to automate this calculation and save on computation time."

With aspirations of placing into a top astrophysics graduate program, Trevor appreciates these kinds of unparalleled opportunities to build his résumé at UToledo. "This work has given me a chance to apply what I have learned in the classroom in a real-world environment and has proven far more intellectually rigorous than coursework alone," he said. To further stand out, he has also become heavily involved in student organizations in his field. Trevor is an active member of the Society of Physics Students, the Delta X Mathematics Club, as well as the College of Natural Sciences and Mathematics Advisory Council.

Participation in the Honors College has been similarly valuable for Trevor. The interdisciplinary nature of his Honors courses that emphasize class discussion and focus on the arts and the humanities will help round-out any STEMM major as a person and hopefully make them more attractive to graduate programs and employers, he said. Joining in the Honors Learning Community has been another notable perk, which has allowed him to experience the full range of culture and fun offered by the city of Toledo as well as form some of his favorite college memories.

Favorite Honors Memory: "Definitely getting tickets to see Rent through the Honors Learning Community and finally being able to lay eyes on my favorite musical in person!"
---
Derek Kluczynski

As an aspiring physician, Derek Kluczynski knows he is going to have to dig deep to prepare for career success in a competitive field. The native of Monroe, Michigan could conceivably ace his Biology classes and still be asked what sets him apart from other medical school applicants who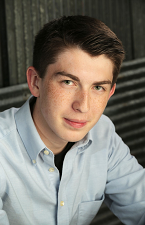 achieve the same. To make his résumé stand-out, Derek has wisely gotten involved in cutting-edge research at UToledo in the health sciences conducted by its star faculty.

Derek is currently working with Dr. Tomer Avidor-Reiss to study sperm centrioles and the role they play with infertility. Recognizing the quality of his research, Derek was invited to participate by the Office of Undergraduate Research in its First Year Summer Research Experience Program as well as the Undergraduate Summer Research and Creative Activities Program. Along with a campus platform to discuss his work, the OUR support included funding to make the research possible.

Despite the legwork he had to invest to find the lab position, Derek credits the Honors College with making the opportunity for him to grow as a researcher possible. "The strong relationship between OUR and Honors really made the process much smoother," he said. In addition to deepening his experience in Biology, Derek also appreciates the refreshing quality of the material taught in Honors classes. The emphasis on class discussion and thinking broadly about the value and purpose of life offers a welcome variation from his scientific lectures. Derek is particularly looking forward to his interdisciplinary "Science and Cinema" Honors seminar next semester!

Fun Personal Fact: "I like to collect coins and mentor a robotics team!"
---
Lemuel Inkoom

Though it only recently started, Lemuel Inkoom's college experience has already been one defined by community and purpose. Take, for instance, his selection of Pharmacy as a major. During his time in Ghana before moving to the United States, Lemuel noted the lack of pharmaceuticals there and how their absence affected health outcomes. Studying these medications will allow him to communicate the power of prescription drugs to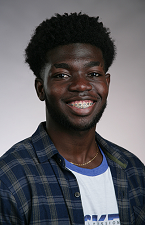 Ghanaians and others around the globe, a goal he hopes to achieve with the aid of non-profits he aims to found.

Somehow, despite his heavy Fall courseload, Lemuel finds time to be active in several campus organizations. He is a member of the Black Student Union and participated in the Black and Latino Excellence Transition Program over the Summer. These communities offered Lemuel a sense of belonging at the university, connecting him to students with similar backgrounds and values. He is also a part of First Love Church, an on-campus faith group that affords him the space to worship even when he is away from home.

The Honors College is fortunate to also figure into Lemuel's UToledo story. Its smaller class sizes, engaging activities, and enriching discussions offer him an environment better suited for learning, he says. Lemuel also appreciates the accommodations provided by life in the Honors Academic Village – its study rooms, private workspaces, and fellowship among residents. But beyond these standardly touted benefits to JSHC membership is the networking that it enables behind the scenes. One memory in particular that stands out to him is of a gathering at Dean Heidi Appel's home earlier this semester featuring Honors Student Ambassadors and Lemuel's fellow Presidential Scholars. There, he met Honors alumni who shared tactics for success with interviews and living in the professional world!

Motivation for Major: "As a result of my early life in Ghana, I was exposed to a lot of superficial ideologies. I saw people die after refusing medicine, a decision due to their belief that only the gods should heal us. While respecting their convictions, I want to instruct them as a pharmacist, the same way I was educated upon my move to America – that it is in fact the gods that gave us the knowledge needed to make such medicines. I want to be a pharmacist because of this humanitarian impact."
---
Riya Narwekar

Hailing from Pune, India, Riya Narwekar has traveled a long way to study at UToledo. She is a first-year student double-majoring in Psychology and Economics. She values interacting with people and sees a future for herself in behavioral economics, an area of the field dealing with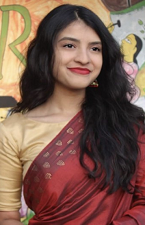 macroeconomics and how it relates to consumer behavior. Still early in her tenure at UToledo, Riya is enjoying the opportunity to dive deeper into her major as an Honors student before pinpointing a specific career path.

On campus, Riya is a member of the Theta Chi Chapter of the Alpha Xi Delta sorority. She is also involved in the Treat People with Kindness club. These organizations allow Riya to meet like-minded students - something she thoroughly enjoys. Next semester, after getting more settled into the college lifestyle, Riya intends to join more organizations.

One group she is happy she didn't wait to join, however, has been the JSHC - an integral part of Riya's UToledo experience thus far. She enjoys its close-knit environment, enriching events, and academically-focused students. Although the foundation of the JSHC is academics, Riya notes that there are still a lot of opportunities for fun here. Her favorite thus far was her first, Jesup Jam, where she was able to meet new people and make friends.

Having applied for the position because she loves going to events and being among her peers, Riya is also one of the new Honors Communications Interns. She says it was a great decision because the job has gotten her more involved on campus and even more immersed in the culture of the university. "I'm only a month in, but I already know it was the right decision," she said.

Fun Personal Fact: "Outside of campus, I also design Web sites for a company in India and am currently working on one for an autism academy."
---
Ashley Westgate

Hello! My name is Ashley Westgate, and I am one of the new Honors Communications Interns for the JSHC. I am a first-year student from southeastern Pennsylvania majoring in Political Science with a minor in Psychology. I plan on getting my Master's in Public Administration and then head off to law school.


So far at UToledo, I have been elected MacKinnon Hall Council President, joined the Knits for Charity organization, and serve in Student Government. I am also the JSHC representative for the Voter Engagement Coalition. Along with my extracurriculars, I support the Honors College's communication streams – so I will be at JSHC events taking pictures and writing student profiles.

I am more than grateful to be a part of the Honors College. Already, I have received many opportunities that I would not have enjoyed otherwise. I am a part of the Honors Learning Community, through which I have been able to see Hamilton at the Stranahan Theatre and go to a Toledo Mud Hens baseball game. Both of these outings were a lot of fun and I am so excited for future HLC events! Also, the Honors dorms afford me the privacy needed to get my work done and the close proximity to my classes is very helpful for my routine. I have not yet taken any Honors courses, but I am excited for the challenge and to have classes with other students who are just as passionate about learning as I am.

Favorite Honors Memory: "So far, my favorite Honors memory has been Jesup Jam. I was able to meet a lot of new people and really start to feel comfortable in the community on that day. I even met my current friend group at the Jam and I could not be happier here. I am so excited to continue attending Honors events and meeting new people. The Honors Communications Intern position will also help me become more immersed in the community and enhance my Honors journey!"
---
Anna Spaulding

Hi, everyone! I'm Anna Spaulding, the lead Honors Communications Intern this year. I'm a sophomore from Copenhagen, a small town in upstate New York. In addition to my knack for social media promotion, I have had a passion for makeup ever since I was 11-years old. So, after attending cosmetology school, I knew I wanted to continue my education to work in the beauty industry. I am now a Pre-Pharmacy student concentrating in cosmetic science and formulation design while minoring in Chemistry and Sustainability. After graduating with my undergraduate degree, I plan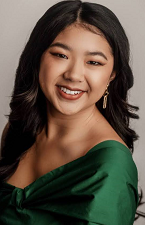 on earning a Master's in Business Administration with the end goal of owning or managing a sustainability cosmetics company.

On campus I also serve as the Fundraising Chair of the Cosmetic Chemist Society and the Internal Vice President of Adoptee's Circle of Empowerment. Advocacy is another passion of mine, and I work with the nonprofit Pajama Program donating new books and pajamas to children in crisis (e.g., foster children and orphans). I am also the current Miss Thousand Islands for 2022 with the Miss America Organization and I competed in the Miss New York USA competition in May.

The Honors College has already had a significant impact on me even after just one year at UToledo. Through the Honors Learning Community, I've been able to visit the Toledo Museum of Art, attend sports games, and watch some of my favorite musicals. My favorite HLC trip was to the Toledo Zoo to see the Lights Before Christmas and the animals. I've even met my best friends through the Honors College.

If you see me at a JSHC event, make sure you smile for a picture and say "Hi!"

Favorite Honors Class: "My favorite Honors class so far has been HON 2010 'Multicultural Toledo' taught by Dr. Carla Pattin – a unique class that takes students on field trips around town. When we offered our presentations, I loved seeing the different perspectives on Toledo! The class has allowed me to learn about the history and diversity of this city."
---
Jordan Slutsky

Equal parts ambition and purpose, Jordan Slutsky promises to be an effective agent of change in her community. The sophomore double-majoring in Political Science and Disability Studies with a pre-law concentration hopes to merge these fields and eventually practice disability law. Jordan is committed to ensuring that everyone has access to equal rights and opportunities – achieved in significant part through a vigorous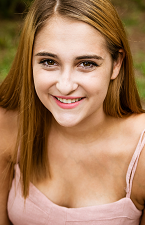 enforcement of all ADA regulations.

Along with her schoolwork, Jordan is an engaged leader in campus organizations. She is an Honors Student Ambassador, an elected Senator for Student Government as well as the Vice Chair of the Internal Committee, and the Vice President of Social Action for Hillel – a Jewish student group. Jordan is also a member of CHAARG, a female exercise organization, for which she runs a small group. Being involved in these organizations valuably offers her the opportunity to meet new people and stay busy.

Despite being so involved on campus, Jordan credits her participation in the Honors Learning Community with many of the most enriching connections and moments she has enjoyed at UToledo. She has met many of her closest friends and her boyfriend through the HLC and was even able to see Hamilton and Rent through the group. Though Jordan has lived near Toledo her whole life, the HLC has given her the opportunity to explore the city in novel ways and make new memories in places where she had already made some childhood ones.

Value of Honors: "The JSHC has provided me with amazing mentors and opportunities. I have been able to enjoy new experiences around Toledo while meeting new people along the way through the Honors Learning Community, and the Honors Academic Village has provided me with a home environment where I feel comfortable living my everyday life and expressing who I am. Joining the JSHC was definitely the best decision I made for myself as a UToledo student!"
---
Lucas Zamudio

Lucas Zamudio is an engineer through and through – passionate about solving problems and equipped with the book-smarts and the technical skills necessary to do so. Luckily for the Honors College and campus more broadly, his focus extends beyond antiderivatives and coefficients of friction. This Mechanical Engineering student is also committed to advancing the student experience for his fellow Rockets.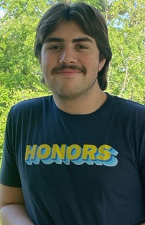 On campus, Lucas participated last year in the First Year Rocket Engineers and is currently involved in the National Honors Society of Leadership and Success. "FYRE valuably organized volunteer events that allowed me to give back to the community and professional events to learn more about different companies offering co-op positions while NHSLS enabled me to network with other students who are dedicated to becoming leaders," he said. Lucas is also notably involved on campus as an Honors Student Ambassador – a great opportunity to reach students who are considering UToledo to demonstrate everything that the JSHC can do to prepare them for their future, he says.

For all the benefits associated with membership in the Honors College, Lucas appreciates most how his Honors courses complement and even enhance his program of study. The smaller class sizes of his Calculus I, Calculus II, and Physics I Honors courses have greatly aided his learning, he says, offering him strong foundations for everything he will study later in his major courses. Enrollment in HON 1010 "Ideas and Society" as well as HON 2010 "Multicultural Toledo" have also allowed him to explore fields he usually would not otherwise while also learning about the city that surrounds us. As an Honors student, Lucas has also been able to participate in events that he has found enriching both personally and professionally. For example, a recent gathering of fellow JSHC student leaders at Dean Heidi Appel's house to connect over tacos and mocktails stands out as a favorite memory!

Value of Honors: "So far, the JSHC has made my college experience so much better by allowing me to live in Honors specialized dorms and to take the Honors sections of classes which helped me succeed much more in the classroom."
---
Zainab Rahman

For an aspiring physician, even one from far-flung New Jersey, Zainab Rahman was quickly won over by all that UToledo has to offer when selecting her college destination. The Bacc2MD pathway program into the College of Medicine and Life Sciences was an obvious perk, but UToledo's emphasis on undergraduate research and professional development have proven just as advantageous for Zainab.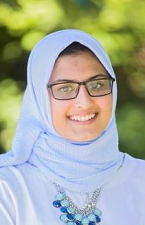 Her passion for medicine solidified, for example, when she began work as a medical scribe at ProMedica Flower Hospital. Observing the doctors' demeanors with their patients and staff as well as their methods of diagnosis and treatment reinforced Zainab's dream of becoming a physician. This unique opportunity to gain on-the-ground career experience was soon met with financial support for her research when Zainab was granted a stipend by the Office of Undergraduate Research to investigate the role of cofilin as a neuroinflammatory agent in the treatment of hemorrhagic and ischemic stroke under the mentorship of Dr. Zahoor Shah. Zainab even recently joined a humanitarian trip caring for refugees along with several UToledo physicians and medical students. During the trip she experienced firsthand the necessity of medical aid overseas and the regrettable disparities which create a global divide in healthcare outcomes.

Zainab's preparation for career success is also reflected in her deep involvement in campus life and leadership roles. She is the co-founder and President of UToledo C.A.R.E.S, an organization seeking to improve Toledo through community service, activism, and volunteering. Along with being an Honors Student Ambassador, Zainab is the Outreach Coordinator for the Muslim Students Association, on the Executive Board of Relay for Life, and a peer mentor for the Department of Biological Sciences. She also joined this semester the Pre-Health Advising Center's Student Advisory Board, became a PHAC Rocket2Rocket mentor, and was inducted into the Lambda Sigma Honors Society!

Fun Personal Fact: "I love writing poetry and performing spoken word! I am part of a global organization – The Strangers Poets – and the founder of Sonneteer which uses poetry to advocate for prevalent societal issues. I hope to one day release my own anthology sharing the progression of my poetry over the years."
---
Haroon Lughmani

As a recipient of UToledo's Presidential Scholarship, the promise that Haroon Lughmani saw in his undergraduate years was a mere preview of what he knew would follow. The Biology major in the Bacc2MD program could not help but be inspired by how a physician can treat debilitating pain for hundreds of Guatemalans lacking adequate healthcare, salvage a fleeting life through an angioplasty, or simply spark a smile on the face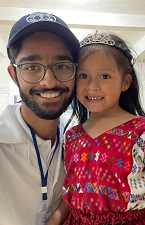 of a stressed patient. The opportunity Haroon has at UToledo to embark on this professional journey by exploring medicine's multiple facets – from research on potential therapeutics to shadowing physicians at UToledo's Medical Center – is, in his words, "downright humbling."

To further his passion of relieving others' pain and help them find peace, Haroon has become deeply involved with Humanity First USA and the group's humanitarian efforts in Guatemala. He went on a medical mission trip over the Summer to serve over 400 patients at a clinic in Santo Domingo Xenacoj in Guatemala. He also helped the group launch The Education Project to provide free online tutoring to underserved students at schools across the country. And, as President of Humanity First UToledo, Haroon is helping arrange a medical mission trip in Guatemala for next Summer, expand their tutoring services to schools there, and fundraise for the installation of a water well in West Africa.

Haroon's philanthropy is also evident in the biomedical research on campus he conducts investigating a vaccine for rheumatoid arthritis – a condition affecting around 14 million people globally. As a Presidential Scholar, Haroon feels a responsibility to uphold the values of the UToledo community and collaborate with his fellow Rockets to support impactful projects in our community and abroad.

Advice to Honors Students: "In our current age, people have become comfortable with voicing opinions behind a screen as a form of activism. In reality, a person suffering needs not your words but actions. Don't be in the majority – join Humanity First UToledo and we can collaboratively take steps towards a more peaceful world."
---
Madison Arndt

With her eye on a C-suite office, Madison Arndt is laying the groundwork for a career in management every day as a Rocket. The sophomore's love for public speaking and communicating with others led her to become a Pre-Business major, one offering her the chance to connect with people. But her passion for developing human talent goes beyond the classroom and has fueled her involvement in a slew of leadership activities on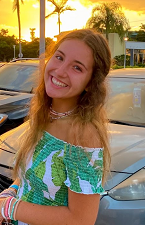 campus.

Madison is active in a number of student organizations – including Alpha Kappa Psi, Women in Business Leadership, and the Lambda Sigma Honors Society. More than just a follower, though, Madison holds key positions within these clubs helping to guide them into the future. She is a Marketing Co-Chair for Alpha Kappa Psi and the Community Engagement Director for Women in Business Leadership. Madison has always enjoyed planning activities and is grateful for the opportunity to continue doing so in college.

"I also serve as an Honors Student Ambassador, and that has been a great way for me to talk with prospective students and help them make important decisions about their next four years," she added. "I have really enjoyed my Honors experience so far, so this way I will be able to help others have a great JSHC experience as well!" Central to this for Madison has been her amazing Honors classes, including HON 1010 "Ideas and Society" and HON 2010 "Multicultural Toledo." "There were only about 15 students in each of those classes," she said, "so we all had a chance to become friends with one another!"

Fun Personal Fact: "I am an extremely picky eater, I have never tried a hamburger, soup, tacos, or grilled cheese!"
---
Sangeetha Pillai

Having resided in distinct parts of the world, Sangeetha Pillai has experienced how life differs in both developing and developed countries. Observing the severity of the conditions in the former has made her a more compassionate individual motivated to help the underprivileged. While her philanthropy has taken a few forms, Sangeetha is excited to spend a lifetime using her career as a healthcare professional to do so.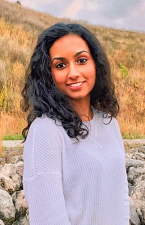 Her calling for medicine was inspired in high school when she worked as a research intern at the Clinical and Translational Science Institute of Southeast Wisconsin. The skills that she attained there led her to conduct research in Dr. James Burkett's lab at the UToledo Medical Center. From analyzing and imaging slides on microscopes to performing dissections on prairie vole rodents, Sangeetha has expanded her scientific knowledge to improve the welfare of others.

As a Bacc2MD student majoring in Biology and as a participant in many extracurricular organizations, Sangeetha always finds ways to give back to the Toledo community. She volunteers at the CommunityCare Clinics, which provide comprehensive healthcare services for the uninsured in Lucas and Wood counties, as well as for Tellegacy, where college students connect with the elderly virtually or by phone. "I enjoy volunteering because it gives me a chance to make a difference by helping others and providing the quality service they deserve," she said. Additionally, Sangeetha is an avid Indian classical dancer with UToledo Jalwa as well as a western and eastern violinist. She has performed at several educational and religious events that raised funds for the underprivileged. "The sense of community and smiles I see when I perform makes me feel so welcomed here," she added.

This sense of belonging has also been aided by her experience as an Honors student – which has allowed Sangeetha to develop an open mind and enjoy close interactions with faculty members and advisors. "I loved my HON 1010 class because it encouraged me to read thought-provoking literature, write in-depth papers, and participate in insightful debates with my classmates," she said. "It also challenged me to read between the lines and make cross-references between texts in order to become a more well-rounded student."

Favorite Honors Memory: "I was offered a grant to conduct research alongside Dr. Burkett over the summer to study possible connections between pyrethroid pesticide exposures and autism risk at the behavioral and molecular levels and even presented it at the undergraduate research symposium!"