Honors Study Abroad Trips
TRAVEL OPPORTUNITIES - Spring 2023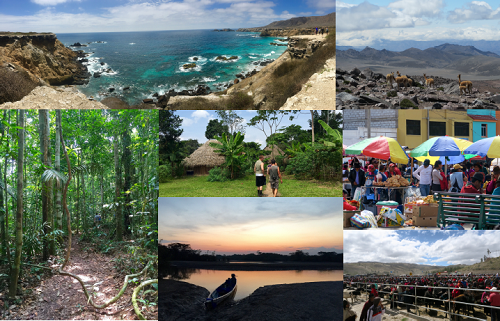 Spring Break: Learning through Service in Jamaica
Travel Dates: 3/6/23  – 3/11/23

Cost: $1,000.00 (includes airfare, lodging, and most meals) + $50 CISP application fee (includes mandatory travel insurance)

Join our annual service learning trip to Jamaica. We partner with International Samaritan, an organization that serves victims of severe poverty in developing countries by partnering with them and others to alleviate hunger, homelessness, endemic disease, and ignorance. In past years, we have worked to build a school library, assisted teaching children in a local school, and helped improve rural housing. Students will also have opportunities to visit popular tourists sites during their stay. For more information, please visit http://intsam.org/ or contact Dr. Ashley Pryor. Dr. Pryor will work with you to create an individualized curricular enhancement to the trip. Students must have a passport before applying for the trip.
Deadline for application: October 1 (submit electronically to honors@utoledo.edu or in person at MK 2000 during normal business hours)
Sign-up for the travel registry (before applying to the CISP travel award - see below)
The JSHC Experiential Learning Award application and the CISP travel award application are due by November 1
The first travel deposit ($500) is due by December 1 and the second deposit ($500) is due by January 18
1-3 credits is billed as part of the Spring semester
Contact Dr. Pryor (ashley.pryor@utoledo.edu) for more information.