General Psychiatry Residency FAQs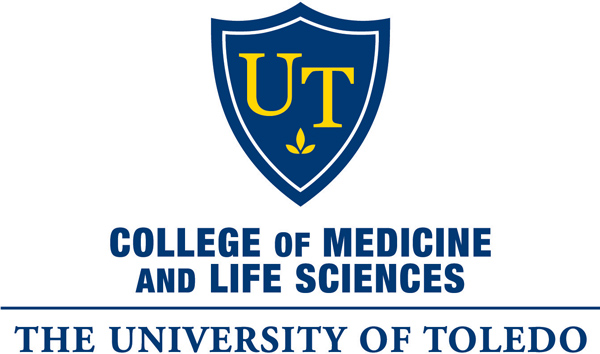 The University of Toledo College of Medicine and Life Sciences and General Psychiatry Residency Program will not discriminate with regard to sex, race, age, religion, color, national origin, disability, or any other applicable legally protected status.
What do I need to submit before my application is reviewed?
Completed ERAS application. Non-ERAS applications will not be considered.
Personal statement.
Three letters of recommendation. All letters must be from U.S. physicians and dated within the past 12 months.
Official medical school transcript (with registrar's signature and seal).
Dean's letter or MSPE (Medical Student Performance Evaluation).
Official USMLE or COMLEX transcripts.
When do you start accepting applications?
September of the interview cycle year. Only ERAS applications will be accepted.
When is the deadline for applications?
Completed Applications must be received in ERAS no later than November 30th of the interview year.
What are the requirements for applicants?
Preference will be given to candidates with USMLE Step 1 scores of 200 or greater and USMLE Step 2 CK scores of 225 or greater (COMLEX Level 1 score of 425, Level 2 CE score of 425 or greater) and to those who passed on their first attempt.  Due to the pandemic we understand that clinical skills examinations have been deferred.
Candidates who have two (2) or more unsuccessful attempts (i.e., passing on the 3rd attempt) on Step 1 or Step 2 CK or COMLEX Level 1 or Level 2 CE will not be considered.
All candidates must pass Step 2 CS or COMLEX Level 2 PE on their first attempt to be considered.
For FMG candidates, passing of Step 3 is recommended, but not required.
Are there other requirements for application to the program?
Proficiency in written and spoken English is required. Though not required, U.S. clinical experience is preferred.
What types of visas do you sponsor for international medical graduates?
We sponsor J-1 visas only.
What is the residency's policy regarding USMLE Step 3?
All residents must attempt Step 3 before completing their first year. Residents must pass Step 3 prior to January of their second year.
Are residents provided time to prepare for USMLE Step 3?
Residents may use up to 5 days of conference time to study for Step 3 prior to their first attempt.
What is your Accreditation status?
The University of Toledo General Psychiatry Residency Program is accredited by the Accreditation Council for Graduate Medical Education (ACGME). Our status is "Continued Accreditation."
What day of the week are interviews conducted?
Interviews will be conducted on various days of the week, and will be a half day of either morning or afternoon.  Candidates will also have a chance to meet with several current residents for virtual social event on the night before the interview day.
How does the match process work?
Following the interview process, applicants create a rank list of the residency programs they interviewed at based on their preference of where they want to "match." It is recommended that applicants create their rank order list in order of their true preferences, not how they think they will match. Residency programs will also create a rank list of the applicants they interviewed based on who they want to "match" into the program. The NRMP uses a mathematical algorithm to place applicants into residency and fellowship positions. Research on the algorithm was the basis for awarding the 2012 Nobel Prize in Economic Sciences. For more information please visit the NRMP's Match website.
What kind of psychotherapy exposure do residents get?
Starting with PGY 2 year, residents will have their own therapy patients and are assigned to supervisors who provide one on one guidance with treating these patients. Residents at all levels also receive longitudinal didactics and reading groups dedicated to psychotherapy throughout the entire year, alongside the didactics for other required knowledge based competencies.
Do Residents Get Any Experience with Electroconvulsive therapy?
Yes. Residents will have to opportunity learn how to do ECT during a PGY 4 elective and a longitudinal experience during PGY 3 year.
how often are residents on call?
During PGY 1 year, residents take call except for two months (when they are on inpatient internal medicine and neurology rotations).  Residents will be on call approximately 5-6 times a month, from 4:30 p.m. to 7 a.m. and cover the inpatient geriatric unit, inpatient child & adolescent unit, and any urgent consults from the UTMC emergency room or hospital floors.  PGY 1 residents are required to be "in house" for call, meaning they have to be in the hospital for the entirety of their call. PGY 2 residents take home call about 3-4 times per month. PGY 3 residents take home call about 1-2 times per month. Residents get the post-call day off. 
When are residents required to be on campus for the start of the program?
New residents are required to be present on campus for the last 2 weeks of June for orientation.
Where can I find out more about housing in the Toledo, OH area?
Information regarding housing and nearby apartment rentals will be provided to candidates on the day of the interview.
Does the residency program cover the cost of application and licensure fees?
No. Residents are responsible for covering these costs. The program will provide a letter verifying salary to show proof of income for housing deposits or the purchase of a vehicle.
Is moonlighting allowed?
Yes, after several months into PGY 3 year, and after approval by the Residency Education Committee. 
Where can I find more information?
Find more information about the program including salary and benefits by visiting see our GME website 
Thank you for your interest in our program!
---
Program Highlights Application Current Residents Graduated Residents Faculty Benefits FAQ Resident Rotations and Training Facilities Curriculum and Conferences Residents as Teachers and Mentors Subspecialty Experiences Pictures Toledo-Area Attractions Virtual Campus Tour Residency Brochure