Match Day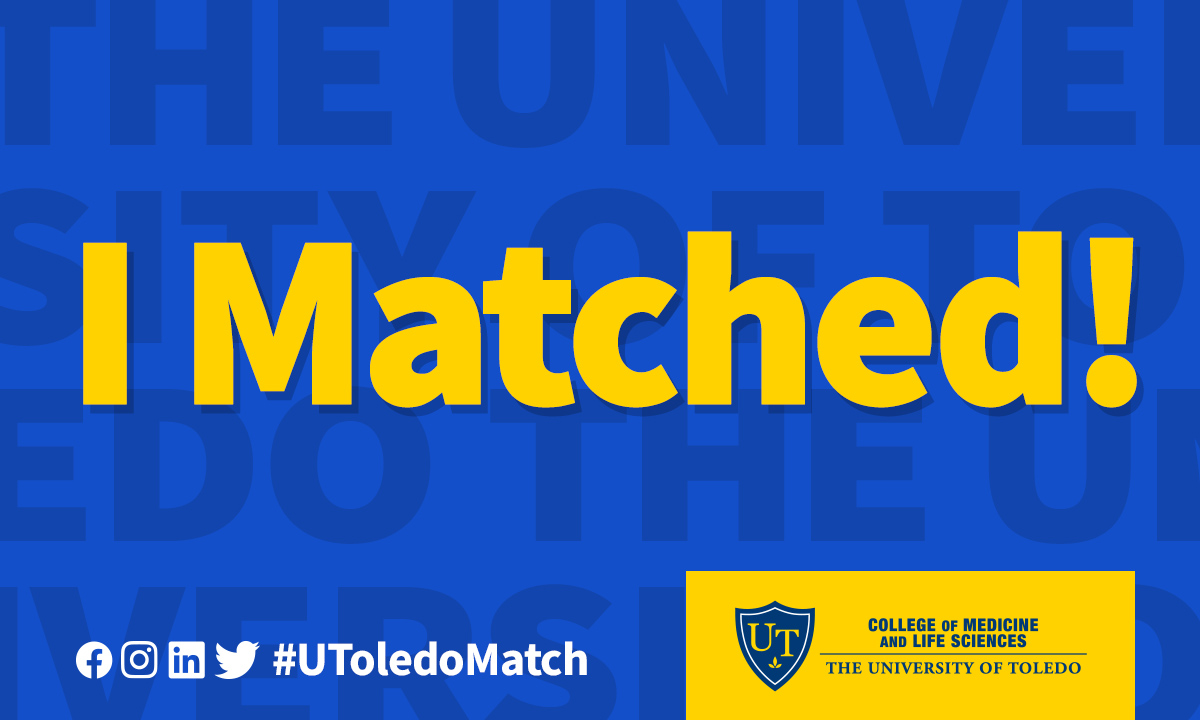 Fourth-year medical students learned their residency placements at the annual Match Day ceremony on Friday, March 20. Follow along on social media with #UToledoMatch and experience the annual Match Day ritual, where student learn where they will spend the next three to seven years training in their chosen specialty, from anesthesiology to general surgery to pediatrics.
See the 2020 Match Results Virtual Match Day Celebration
---
About the Match
A computer algorithm administered by the National Resident Matching Program "matches" students and residency programs together. Students spend months interviewing at hospitals and universities across the nation to find the ideal institutions that will best help them perfect their chosen specialties. The students then rank their top choices, and academic and community-based medical centers nationwide rank their top student choices. Residents are licensed physicians who care for patients under the supervision of attending physicians and represent the medical work force of tomorrow.
---
Match Results
2020 Results 2019 Results 2018 Results 2017 Results 2016 Results 2015 Results 2014 Results
---
Social Media Images
Did you match? Share the news with your family and friends on social media using #UToledoMatch and #Match2020.
---
MEDIA Coverage
---
Video