#1
Largest Engineering Technology department in Ohio; NW Ohio's primary program
#1
Ranked 1st by ASEE for Engineering Technology degrees awarded to underrepresented minorities in Ohio
#3
Ranked 3rd by ASEE for Engineering Technology degrees  awarded to women in Ohio
---
Engineering Technology Bachelor's Degrees
The time has never been better to earn an engineering technology degree. Our graduates are in high demand as more factories return to the U.S. and the need for automation grows. Salaries are soaring.
Engineering Technology is an alternate academic path for students who want a career in engineering. It emphasizes problem solving, technical skills, and extensive laboratory experience to integrate theory and practice. The curriculum includes a solid foundation in applied sciences and mathematics.
Our flexible programs attract students directly from high school, transfer students, and working professionals. Enroll full time or part time in the evening.
Learn more about Why UToledo Engineering is right for you.
Admission requirements Scholarships
ACCREDITATION
All of our Engineering Technology programs, as well as all UToledo B.S. engineering programs are accredited by ABET. Learn more about why accredited programs are important.
Learn about the highlights, curricula, and career outlooks for our accredited bachelor's degree programs:
Get a head start on a master's degree in our accelerated B.S./M.S. program. Take graduate-level courses while paying undergraduate tuition.
Engineering Science or Engineering Technology ― you can get a degree in both at UToledo. They both lead to high-paying careers in engineering.
What's the difference? They attract different kinds of students.
Does this sound like you?
You like getting your hands dirty.
You learn better by doing.
You're not a big fan of doing proofs.
Then consider engineering technology. Engineering technology falls closer to the implementer than the researcher. It focuses more on applying what you learn than theory.
Problem-solving
Labs in all courses
Technical skills
Hands-on Education
Co-ops. Co-ops aren't required for engineering technology students. But if want to participate in the paid co-op program, you can.
Research. Undergraduate research is a priority at UToledo. Engineering Technology students can gain valuable experience working with faculty mentors on research projects to design, program, and maintain systems.
Student organizations. Learn to be a leader, network, and make friends.
Entrepreneurship opportunities. UToledo helps you capitalize on your big ideas.
Academic Support in our Engineering Technology Learning Center is available for any student that needs additional help.
Meet John Sims
Class of 2021, Computer Science Engineering Technology
"I was able to connect with Toledo Public Schools, and I refreshed over 10,000 laptops and installed about 5,000 laptops. I couldn't ask for a better summer internship. I helped the whole city learn quicker and better through technology."
Industry Partners
Industry partners serve on our advisory board. They:
Collaborate on research
Offer feedback on courses
Let us know exactly what skills they're looking for in employees — a benefit when you're looking for jobs.
Graduate Engineering Programs
The Engineering Technology Department doesn't offer graduate degrees. But graduates of our ET bachelor's programs may apply for these graduate degree programs in The College of Engineering:
Questions?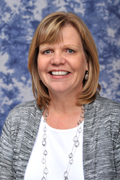 Contact Myrna Rudder
Associate Director of Student Services
myrna.rudder@utoledo.edu
419.530.3062