Chief Residents' Message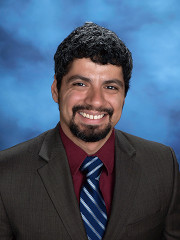 Eric Medrano, M.D.
Emergency Chief Resident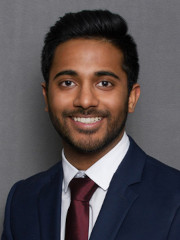 Alan Mundakkal, D.O.
Emergency Chief Resident
Welcome to The University of Toledo Emergency Medicine Residency Program! We are so excited you are interested in learning more about our residency program and would like to highlight the reasons why we have an excellent program.
Our program has a unique focus on global health, simulation, community outreach, EMS, and toxicology. Residents at the University of Toledo are able to participate one to two times a month in simulation at the Interprofessional Immersive Simulation Center to further expand their knowledge base and experience with emergency medicine. Beyond this, residents are able to travel to places such as Nepal to expand their perception of medicine, specifically in a global sphere. Our program allows the unique ability to learn emergency medicine in multiple settings. We practice at a busy Level 1 trauma center (Toledo Hospital), an academic Level 3 trauma center (University of Toledo Medical Center), and a community hospital (Flower Hospital). By practicing in multiple locations and within multiple healthcare systems, we are trained to be able to adapt to a multitude of ER work environments.
Toledo is a wonderful city for a resident to live in. We have many of the amenities that major cities have to offer: Metroparks, concert venues, restaurants, and museums. Beyond the city itself, the people involved with our program really make it a unique and meaningful place to live and learn emergency medicine.  
We know that the application process can be quite overwhelming, and you may have many questions. You may email us at EmergencyChief@utoledo.edu at any time and we would be happy to answer your questions.