Interdisciplinary and special programs
University College's Department of Interdisciplinary and Special Programs provides degree programs that are unique and oriented to your individual needs. Learn more.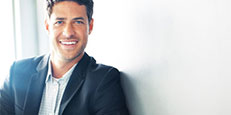 EXPLORATORY STUDIES
The University of Toledo's Department of Exploratory Studies is designed to enhance our students' transition to the university setting and to help them become successful in their academic pursuits. Learn more. 

UT ONLINE
UT Online provides leading-edge technologies, innovative pedagogies, and faculty and student support to help create inventive, engaging, and effective environments where learners can succeed. Learn more
---
We encourage you to contact University College for more information or with questions, comments or concerns.
University College is open year-round except for University and Federal Holidays. 

Location:   Rocket Hall 1300, Main Campus - Student Services and Advising Office
                 Rocket Hall 1060, Main Campus - Dean's Office

 

Phone:      419.530.3142 - Student Services and Advising
                 419.530.4488 - Dean's Office
  
Hours:      Dean's Office Hours: 8:15 a.m. - 5:00 p.m.
                 Student Services/Academic Advising Hours - 8:15 a.m. - 5:00 p.m. 
                 In order to provide the best service, appointments are required
                Monday-Tuesday and Thursday-Friday.  
                Appointments must be scheduled for the following: 
                   Change of Major or College
                   Reinstatement
                   Program Review
                   Graduation Evaluation    
Walk-in Wednesdays are offered to current University College students during Fall and Spring Semesters ONLY
 (20 minute appointments from 9 - 11 a.m. and 1-4 p.m.)
Summer Semester advising appointments must be scheduled by calling 419.530.3142.          
                
Email:      universitycollege@utoledo.edu
Follow University College: