International Emergency Medicine
UT Emergency Medicine: A perfect place to start your international emergency medicine career
---
UT Emergency Medicine residents have a unique opportunity during their elective time to experience one month of International Emergency Medicine. During this month, residents with good academic standing will be able to take advantage of this growing list of one of a kind clinical and culture experiences.
This experience allows resident to expand his or her patient care knowledge base, gain considerable experience and efficiency in a busy, urban setting as many of these hospitals have over millions of patient visits per year. The core of this rotation is largely directed at clinical experiences, service, and teaching. However, there is also abundance of research opportunities available. In addition to the well-established emergency medicine services at these clinical sites, some of them also offer rural and field medicine due to its location in an underserved area/community.
Residents who are on international EM rotation also has the luxury of teaching local and UT medical students who are doing their international elective rotation.
The following provides more information about the many intenational medicine and global health opportunities offered through the UT Emergency Medicine residency program:
DISASTER RESPONSE
Our residents have taken part in disaster response all over the world. Most recently, the University of Toledo Emergency Medicine residency helped lead a multi-disciplinary team of healthcare professionals to Nepal in May 2015 in response to the powerful earthquakes that shook the country in April and May. We provided free medical evaluation and aid to those in some of the rural and more remote areas in the affected regions.
In previous years we have sent groups of residents and faculty to the Phillipines (2013) and Haiti (2010).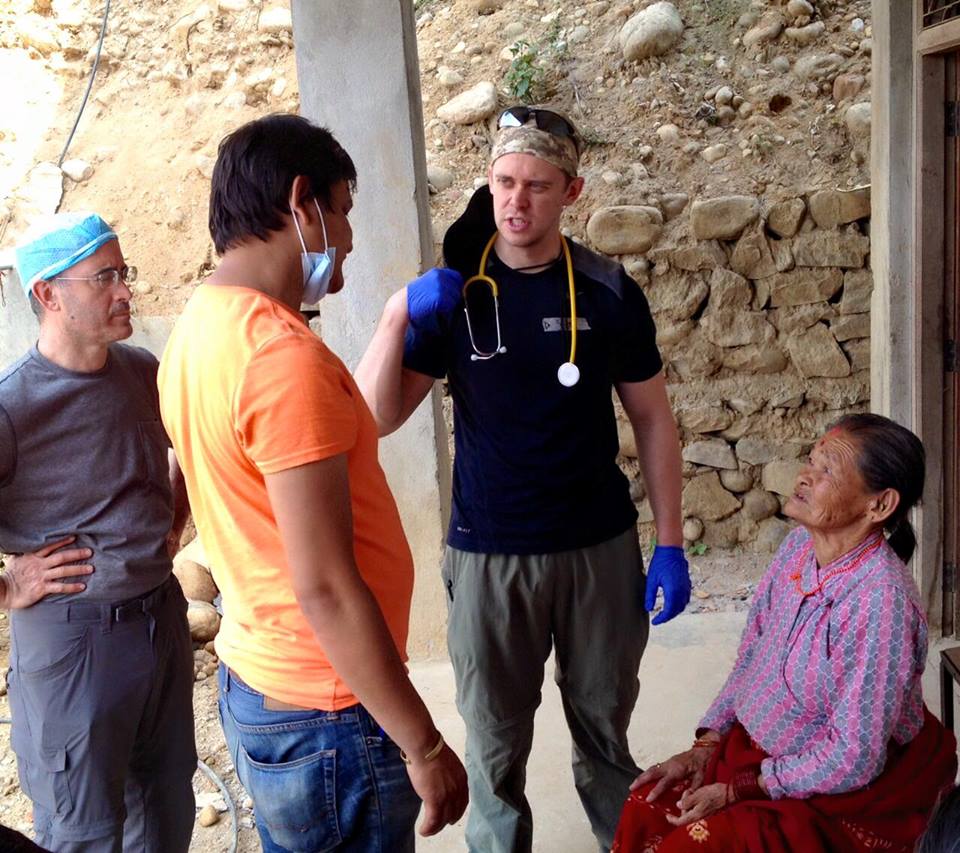 Dr. Hackman in Nepal, May 2015
Residents have gained firsthand experience from the aftermath of these events about the organization of healthcare and provision medical aid in environments where resources are scares and infrastructure has been seriously disrupted.
At home in Toledo, residents have ongoing seminar-based and lecture-based learning on disaster medicine. We work with other staff and use our brand new simulation center to prepare for and practice disaster simulations and mass casualty incidents. Last year, the UT Emergency Medicine Residency program helped lead efforts to create and implement a region-wide Ebola response protocol and spearheaded training sessions for hospital staff in effective PPE technique specifically in regards to this possibility.
While disasters can never be predicted or fully prepared for, we feel strongly that it is part of our ongoing mission to respond sensitively, appropriately, and in a timely manner when these moments arise. This may require some sacrifice and flexibility on the part of the residents and faculty with short notice. However, the opportunity to contribute in these uniquely challenging moments has proven to be a valuable opportunity and one that garners a great deal of enthusiasm from residents.
---
HONDURAS
(New in 2015)
La Ceiba, Honduras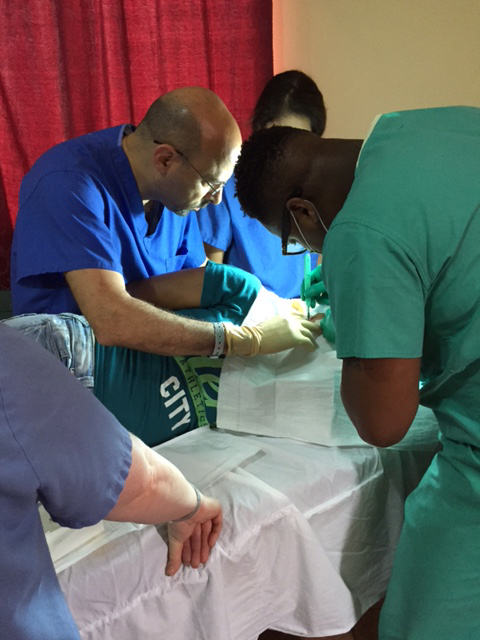 Dr. Kakish and Dr. Amegee
in La Ceiba, Honduras, April 2015
Beginning in 2015, our program initiated a partnership giving residents the opportunity to travel to Honduras as part of our continued focus on international medicine and global health. La Ceiba is a small port town in Northern Honduras, situated between the coast and the mountains. It is the fourth largest city in Honduras. Residents stay in the town and travel daily to the clinic which is in the mountains just inland. There, we work with the local physician running the clinic to provide health screening and education as well as basic medical and wound care for patients in the region. Because of the limited access to healthcare in some of the surrounding communities, the local staff works with patients well in advance to help bring them in for the days that our residents and faculty are in La Ceiba. On our first trip, we represented the first time of physicians and nurses to do procedures and offer specialist services (with the help of Cardiology and others) to the people living in the area.
We are especially excited about this program as we get it off the ground and our plan is to eventually have year-round coverage in the La Ceiba clinic with the help of residents not only in emergency medicine but from other specialties as well. A working knowledge of Spanish is, naturally, very beneficial but not necessary for interested residents.
Lead Contacts:
Edward Kakish, D.O.
Jean-Paul Amegee, M.D.
---
CHINA
The health care system in China is quite diverse.  The major cities have state-of-the-art medical care that is supported and funded by the Federal Government for all citizens of China, but rural China where the majority of the population lives still has very primitive and limited medical care available to them.  A major distinction between the U.S. medical system and China is the lack of any primary care network throughout China.  Virtually, all patients receive their medical care in hospitals that provide virtually all outpatients as well as inpatient services to the population of China.  There are no community clinics, outpatient offices, or private practices that see patients like our family practitioners.  Therefore, the hospitals in China and particularly in the major cities are extremely large and have very large patient volumes.  In Beijing alone, there are over 20 hospitals with over 1,000 inpatient beds.  These hospitals are, needless to say, extremely busy and crowded with patients occupying virtually all there inpatient beds, and commonly overwhelming there outpatient clinics and emergency department.
United Family Healthcare
(New in 2015)
Shanghai and Beijing, China
This is a brand new opportunity UT Emergency Medicine established this year and we are very excited about developing it over the next several years. Breaking frome the tradition of large public hospitals, private hospitals practicing in an American style have begun to thrive the the last decade. There are fellowship programs in place in some of these hospitals to train young Chinese doctors to become "see-it-all" Emergency Medicine physicians. We recently established partnership with one of the biggest private hospital group in China -- United Family Healthcare. This network of hospitals has branches in most of the major cities in China including Beijing and Shanghai.
Senior residents will have the opportunity to take part in this unique clinical and teaching experience and can spend time in both Beijing and Shanghai over the course of their month-long elective. This new program provides opportunity for our senior residents to assist in various teaching activities as faculty of the fellowship program run at the host hospitals. This can also be set up in combination of our well established rotations in traditional hospitals at various locations in China (read on below), making it a unique experience in both global health and education aspects. By participating in this rotation, residents will also have opportunity to participate in research projects that involves different population and patient background, as well as teaching in different cultural environment. In addition, we will play a role in building China's future Emergency Medicine education system as well as the development of the specialty itself as it takes shape in Chinese healthcare.
Lead Contact:
Kris Brickman, M.D.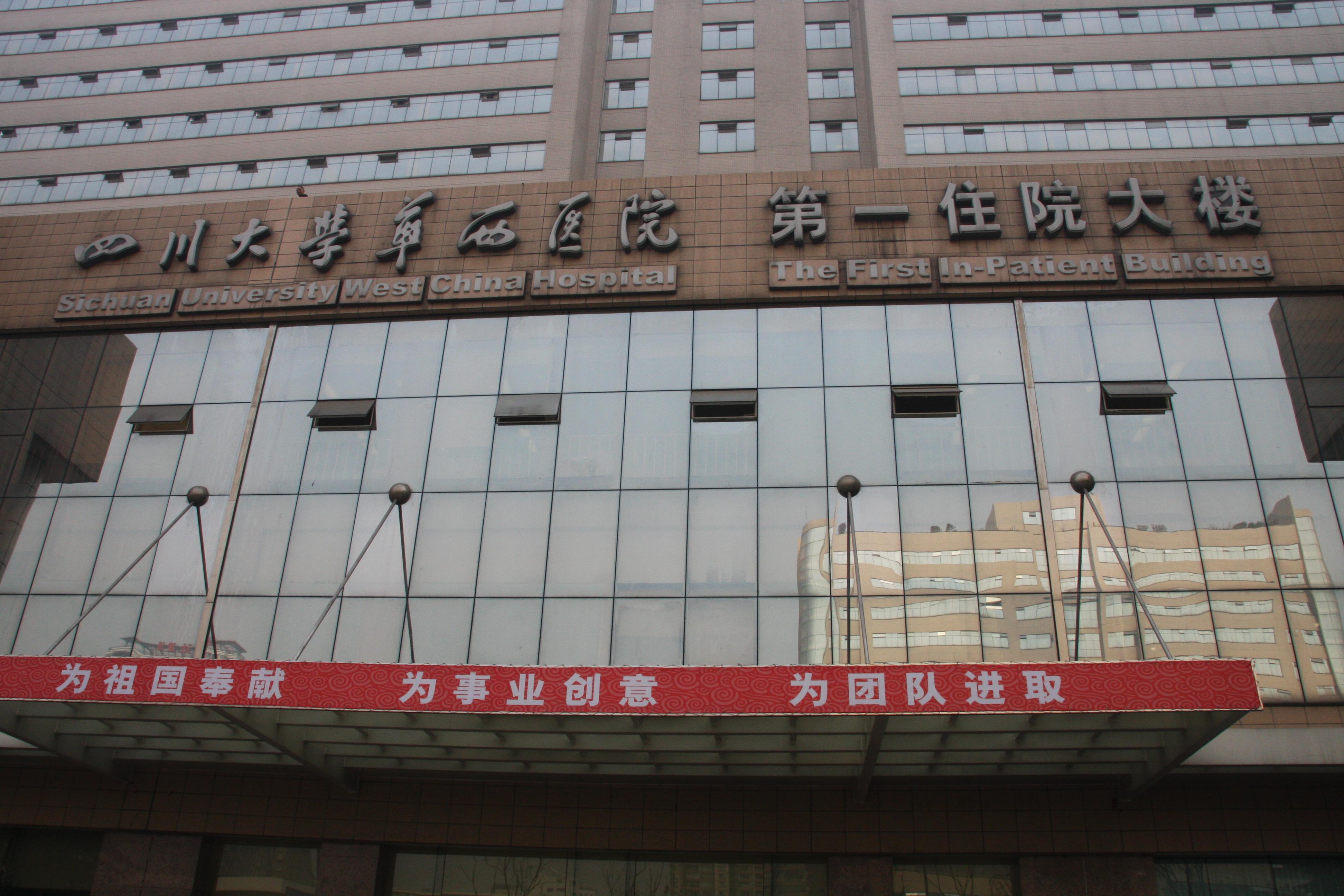 West China Hospital, West China School of Medicine at Sichuan University
Chengdu, China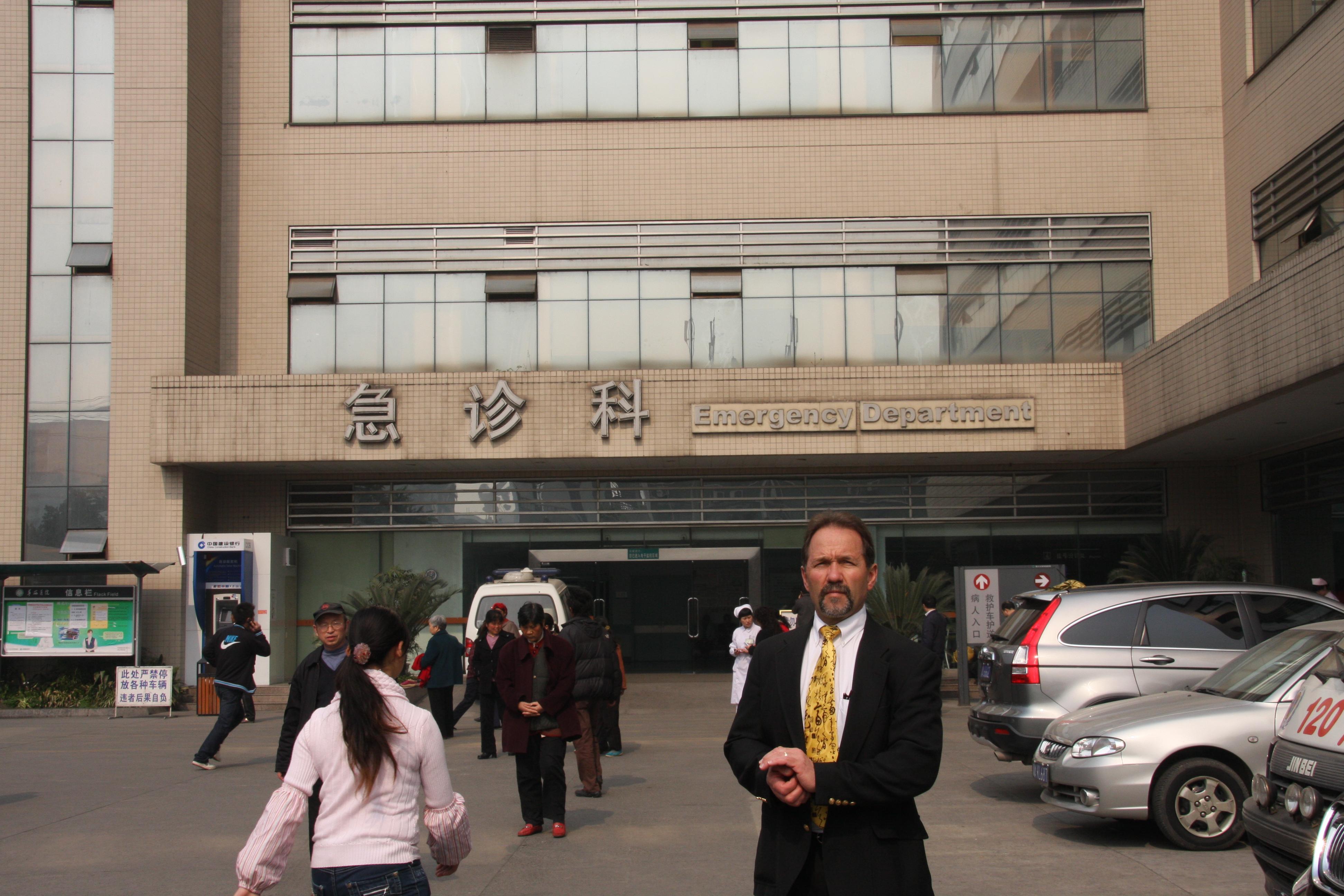 Dr. Brickman at the Chengdu ED Entrance
Sichuan University represents one of the largest academic institutions in the world with over 90,000 students on campus. There are approximately 3,000 medical students on the Health Science Campus with over 200 international medical students in long term training programs at Sichuan University School of Medicine.  Sichuan University is without question the top training facility in western China. 
West China Hospital is the largest hospital in the world with 4,300 beds representing a tertiary network for not only Sichuan Province but approximately a 500-mile geographic area of western China surrounding Chengdu China. West China Hospital alone has over 60,000,000 outpatient visits per year and 140,000 emergency department visits. Virtually all medical and surgical specialties are represented in the training programs. 
In addition to Emergency Medicine, residents will develop an appreciation and understanding of Traditional Chinese Medicine including the use of Acupuncture, Massage Therapy and Herbal Medicine.  They will develop an understanding of the historical and cultural evolution of medicine within China from the Traditional Chinese Medicine to Western Medicine. Efforts will be made to also incorporate a rural experience into this rotation in one of the community settings that is affiliated with rural West China Hospital and Sichuan University.
Of particular interest in West China Hospital is a state-of-the-art simulation lab that includes 10 training operating theatres that are used for surgical and laparoscopic interventions on animals and simulators. Multiple simulation rooms include Trauma management, Orthopedic management, and Cardiac resuscitation. Residents will have the simulation laboratory experience as part of their education and training in Chengdu at West China Hospital.
Chengdu is a city of 8,000,000 people representing the largest city in western China.  It is primarily an agricultural city with limited industry and a very large educational base due to the size of Sichuan University. In western China it is near Tibet so it is a much more mountainous, moderate climate than you will find in Beijing or Shanghai. You also will not find the high fashion stores and glamour that you will see in Shanghai and Beijing, but what you will find in Chengdu is the real China. This will likely be a more authentic experience than you will typically find in the more cosmopolitan cities of Beijing or Shanghai. 
Dr. Xuehong Wan will serve as administrator/coordinator for all residents from arrival to departure.  He along with his assistant, Mr. Jin Chen will facilitate student transportation on arrival and departure and provide orientation, introduction to department supervisors and coordinate language/tutor.
The one thing you will find unique to Chengdu is the food.  This is where Sichuan Chinese food originated thousands of years ago and is recognized as being the finest cuisine of China although it is also the spiciest.  For an adventure, try one of the "Hot Pot" restaurants.  Here they boil any number of varieties of animal and vegetable products in boiling fluid filled with hot red peppers.  Kind of like Chinese fondue, but it is fun with a group of people. Before you leave China, you absolutely MUST try one of the tea house experiences. Tea houses can be found in virtually every city and in fact on most city blocks. Take a group of 3 or 4 people to absorb the ritual of preparing and serving tea in this setting.  I guarantee you, you will be hooked through another cultural experience that China has to offer.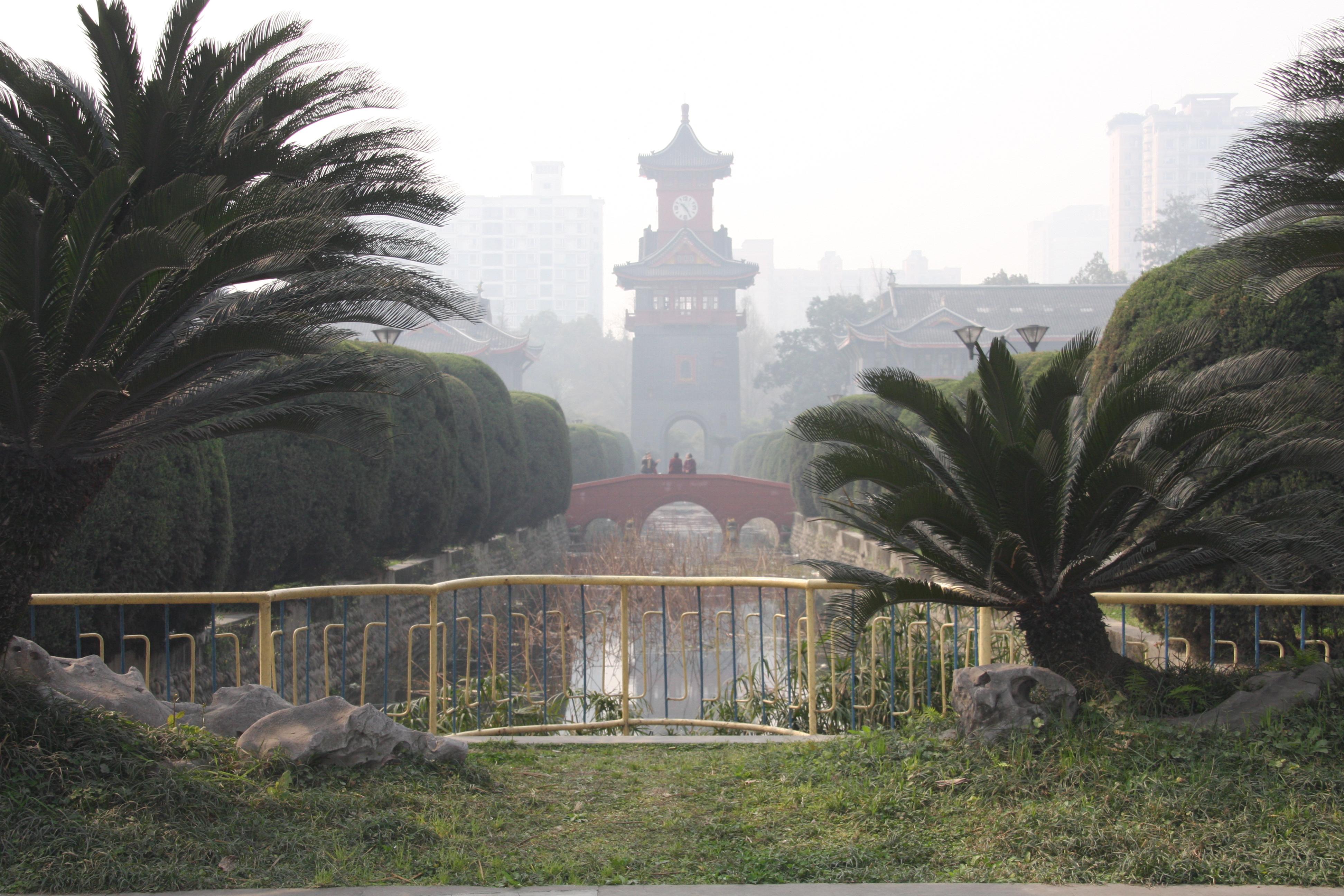 Most of Chengdu's cultural activities will require a trip to the local countryside. Since Chengdu typically does not have the traffic issues that Beijing and Shanghai have, you will commonly get there just as fast but you will have a much more scenic ride, and take in much more of the countryside of China than you will in the bigger cosmopolitan cities. International affairs can direct you to the best transportation.  There are local group operators that will take you to these different regions quite inexpensively with an all day trip typically costing you around $25 to $30.  The Giant Panda facility is a unique one of a kind park that has these giant pandas into their natural habitat for them to live and reproduce. The base facility often has infant pandas available for you to see that are often raised by hand and then delivered back into the wooded habitat. 
The Giant Buddha and E'Mei Mountain are historical, religious landmarks that identify origins of the Buddhist religion on E'Mei Mountain and the Giant Buddha that represents the largest sitting Buddha in the world. The earthquake zone would represent a trip to areas of destruction and rebuilding from the catastrophic earthquake outside of Chengdu in April 2008.
International Faculty:
Xuehong Wan, M.D.
Director of international affairs; Administrator and Coordinator for all international clerkships
Jin Chen, M.D
Assistant Clerkship Coordinator
Jingping Wu, M.D.
Director of international Affairs Sichuan University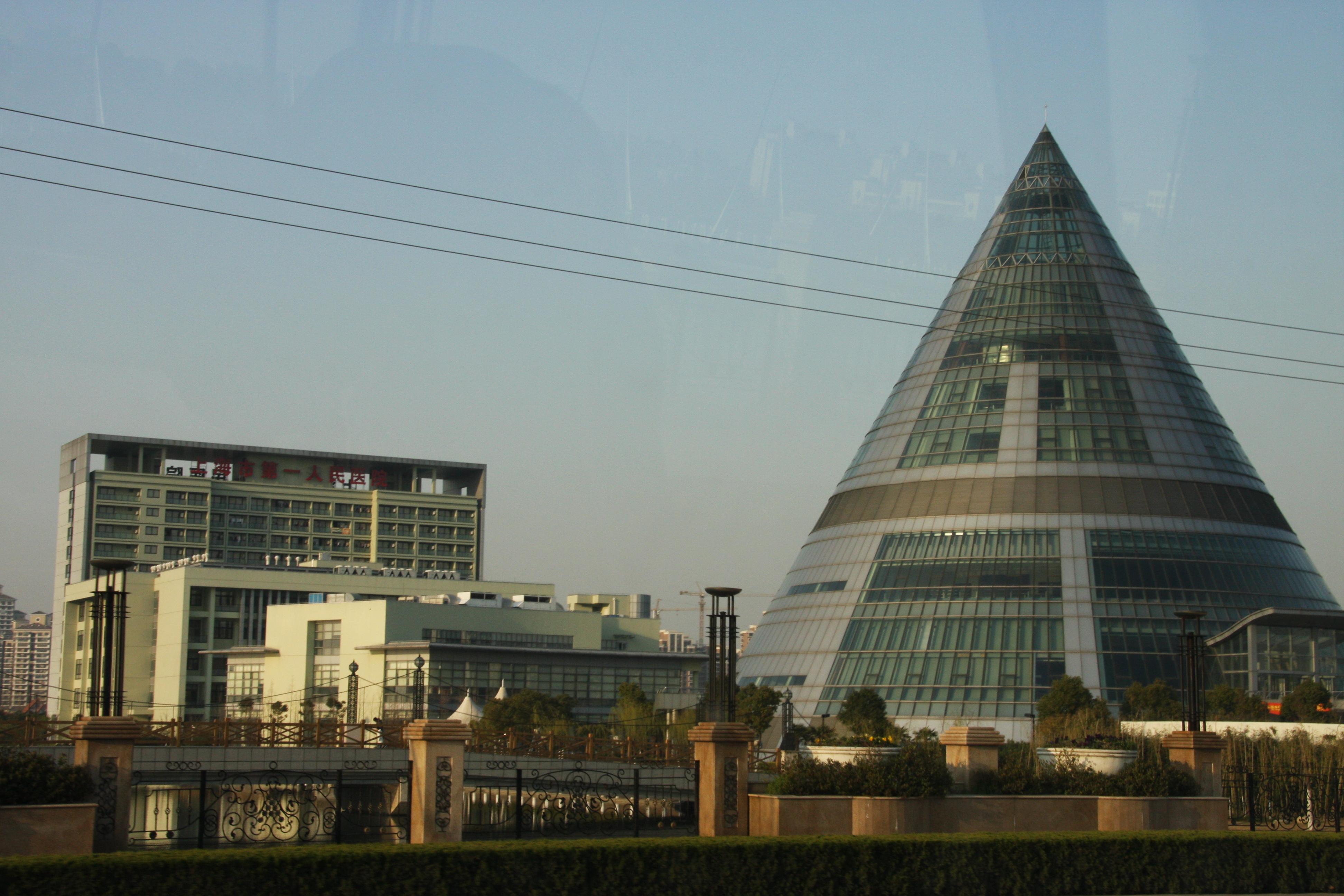 Shanghai First People's Hospital
Shanghai, China
Shanghai is one of the most rapidly developing and evolving cities of the world.  With a population of 17,000,000 it is also one of the largest cities in the world and is clearly the fashion capital of Southeast Asia.  What Beijing represents in culture and historical significance, Shanghai matches this with glitz and glamour.  The best way to describe this city of contrast is "Vegas meets China."  First People's Hospital of Shanghai is a new hospital facility approximately one year old in a suburb approximately 25 to 30 miles southwest of downtown Shanghai.  The hospital is located in the Songjian district.  On the hospital campus the International student housing facility is a short walk from the hospital along with a state-of-the-art conference center.  Across from the hospital campus is Jiao Tong University School of Medicine.  First People's Hospital represents the primary training site for this medical school including student and residency programs in virtually all specialties. As far as recreational activities, finding things to do in and around Shanghai should never be a problem.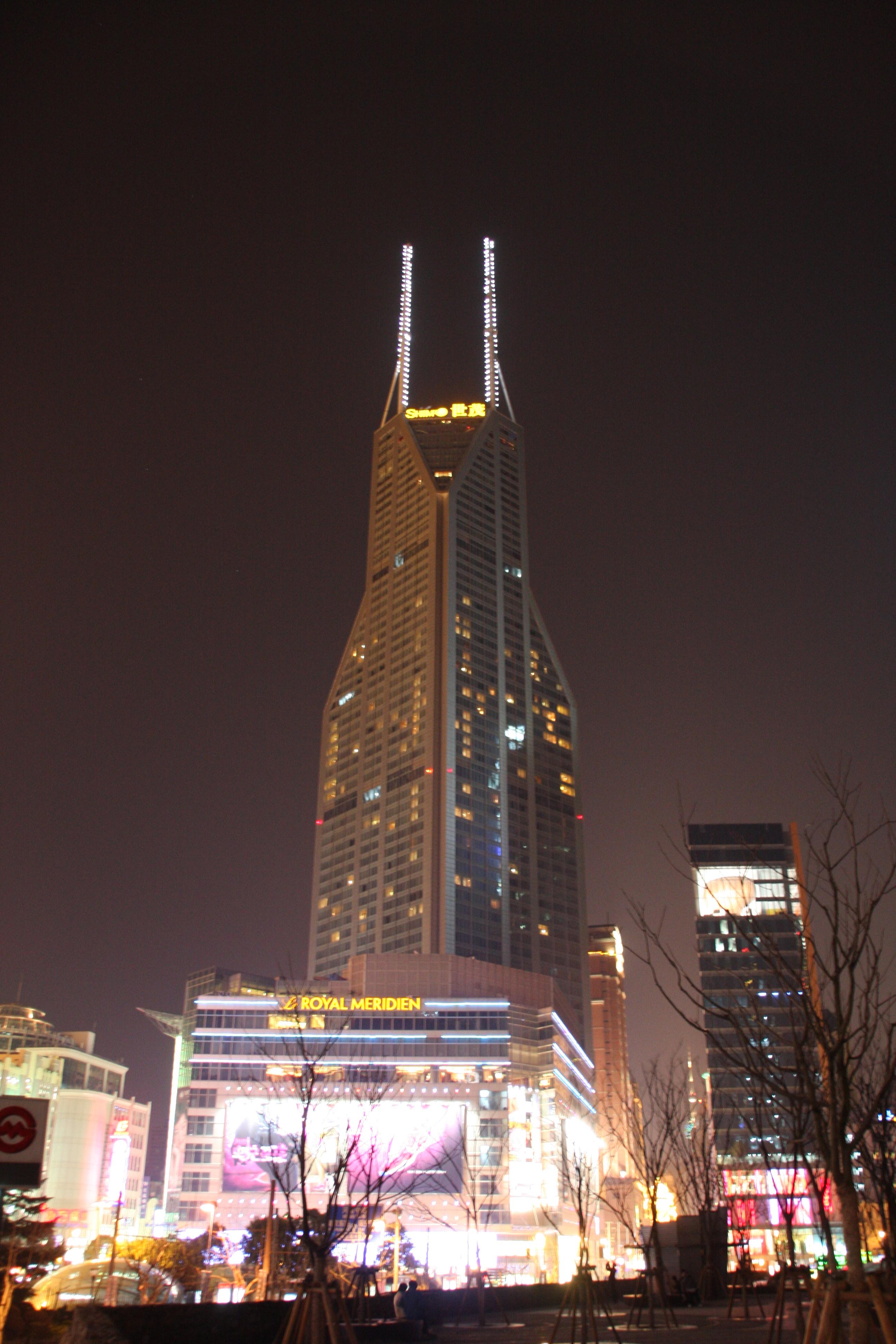 Downtown Shanghai at Night
Although it does not have as many cultural opportunities as Chengdu and Beijing, there are an unlimited number of places to engage in recreational activities, sports activities, shopping and site seeing.  Near by the hospital campus is Shengshang Mountain where the first Catholic Church in China was built and still operates today with weekly services.  Next to this is a planetarium and this is a pleasant 20 minutes to the largest mountain in and around Shanghai (this is similar to a mountain in Toledo) to reach both the church and the planetarium.  Also near the campus is a local shopping area approximately a 10 to 15 minute walk, with many restaurants, movie theaters and fitness facilities.  Thames Village is a relatively new development that simulates a British Village.  This is only a 5 minute bus ride from the main campus outside of your apartments.  You simply have to wait at the bus stop; take bus #18 and it will drop you off at Thames Village where there are numerous shops, bars, restaurants, a lake and other recreational activities.  This is a great way to spend a day or simply just an evening exploring this area at leisure.  The #18 bus will then take you back and drop you off right in front of your housing facility.  The local metro system is also only a 15 to 20 minute walk from your apartments that can literally take you anywhere in and around Shanghai.
Downtown Shanghai is approximately 30 to 45 minutes from the campus.  This time is primarily based on traffic if you were taking a taxi, but often it can be reached quicker by taking the metro system. Shopping opportunities on the other hand are literally everywhere including Mega Malls in the Pudong district or upscale shopping along the length of Nanjing Road.  On Nanjing Road you will likely not be able to walk more than 20 feet before someone is trying to sell you a Rolex watch, a Gucci purse, a Dior jacket or other "specialty" items that China has to offer.  Keep in mind, the sellers can be quite aggressive and you are never to pay the listed price or the first price that you are given on any item "ever". That includes the special American price that you will be given, because you are such good friends to the people of Shanghai.  On the other hand, you will be truly amazed at how inexpensive many of the items are, but also be weary of the quality of the merchandise as well.
Also there are numerous parks and botanical gardens where you can go for a leisurely stroll both nearby the hospital campus facility as well as downtown Shanghai.  If you want the ultimate in relaxation you can opt for a traditional Chinese massage.  These are incredibly cheap and for $10 to $15 you can get a 1 to 2 hour massage (and no this does not involve any other extracurricular activities).  There are also many places where you can get a traditional Chinese foot massage that also lasts for an hour and you will find surprisingly relaxing.
Shanghai is the international dining capital of China.  Literally any kind of food can be found here but I would encourage all of you to be adventurous and pursue food of the local culture.  Like many locations that I have identified you will find your ubiquitous Starbuck's, Kentucky Fried Chicken, McDonalds, Dairy Queen and TacoBell.  Personally I do not see how anyone would resort to one of these dining choices with the local options that are available.
International Faculty:
Gao Zhen, M.D.
International clerkshiop coordinator, Shanghai First People's Hospital
Rui-Lan Wang, M.D.
Director of Emergency Department / Assistant Clerkship Coordinator
Kang-Long Yu, M.D.
Director of Emergency Department and Critical Care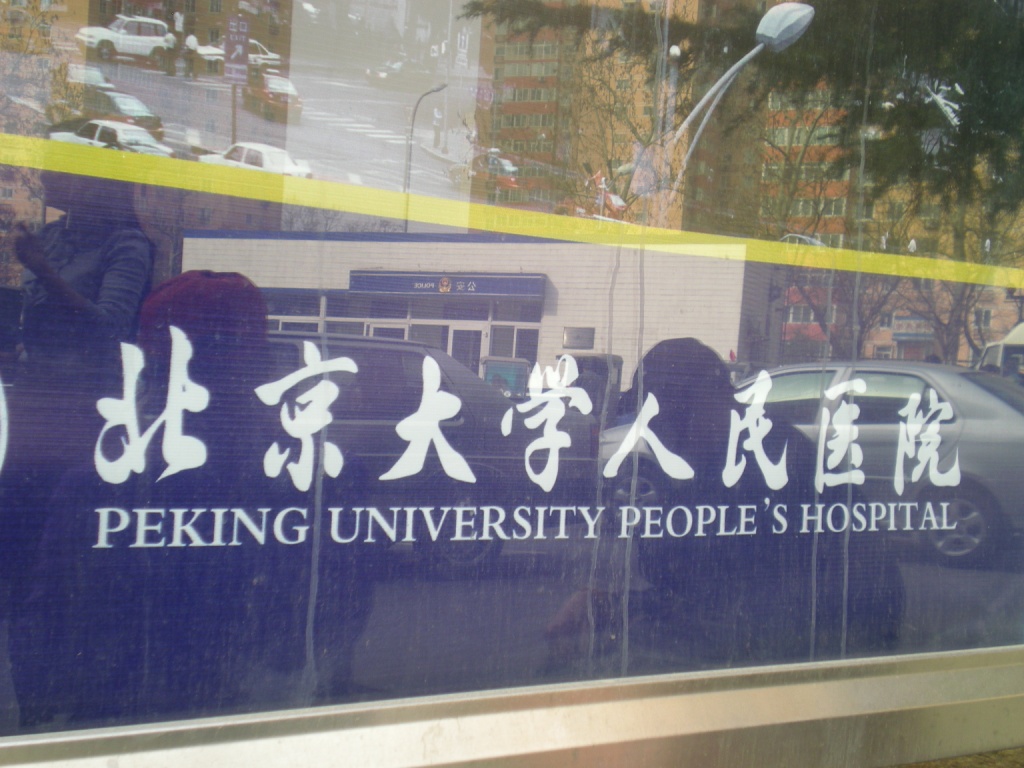 People's Hospital Peking University
Beijing, China
Beijing is the second largest city of China with a population 17.4 million in the greater Beijing area.  Beijing has grown dramatically over the past 10 years and has developed into a vibrant cosmopolitan city but remains the cultural center of China. Beijing, as well as the other major cities in China, is a city on steroids. Everything is bigger here and no matter where you go; the hotels are bigger, the office buildings are bigger, and the apartment buildings are bigger. Growth has happened very quickly here which is one of the advantages of having a Communist Government. If China decides they want to do something, they just do it.  There clearly is no lack of people or resources here. 25% of the world's population lives in China, but they have only recently developed into a powerful economic force that is also rapidly advancing in science and technology, business, education and energy resources. 
People's Hospital is the major affiliate site for Peking University Medical Education Programs at the Peking University Health Science Campus. People's Hospital has 1443 inpatient beds and has over 3 million outpatient visits per year. The emergency department sees over 130,000 patients per year. People's Hospital serves as the primary teaching sight for Peking University Health Science Campus School of Medicine.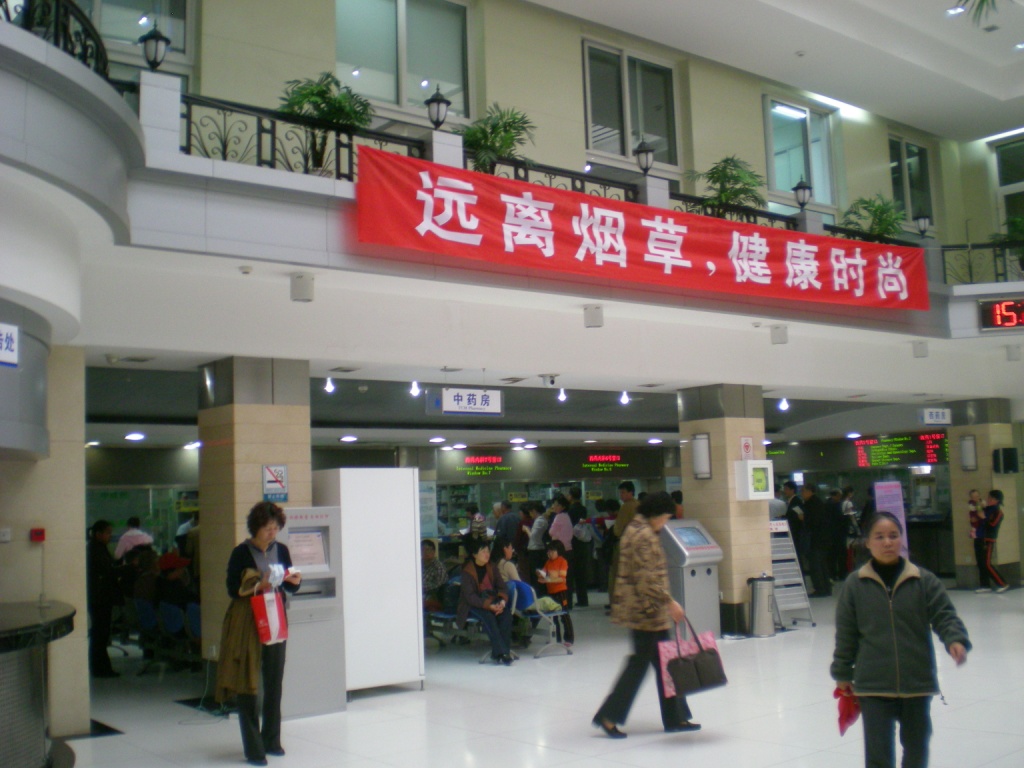 The emergency department volume as outlined above is 130,000 patient visits per year with 30 full time staff attending and over 150 nurses working in the ED.  Each month, there are 40 medical students and residents rotating through the emergency department.  The program at People's Hospital currently has 30 Emergency Medicine residents completing a 5-year training program for Emergency Medicine.  There are 88 beds in the Emergency Department covering areas ranging from the Emergency Critical Care Unit to observation areas along with the Emergency Department beds. 
The Emergency Department currently is actively involved in teaching for approximately 30 Emergency Medicine residents training at People's Hospital in a 5-year training program.  There are typically over 40 medical students who either rotate through the Emergency Department or affiliated with other services that commonly work in the Emergency Department and/or Critical Care/ICU settings.  This hospital will provide resident an experience where they can evaluate patients in acute care emergency department setting but also can monitor them for their initial hospitalization, since in China, they commonly remain in the emergency department for several days as inpatients.  Also, there will be an opportunity to provide critical care medicine within emergency departments in larger hospitals throughout China, maintaining their own emergency ICU for patients with a variety of life threatening illnesses primarily involving pulmonary problems, infectious disease, and renal complications in this unit.  The Emergency Department and the ICU areas are equipped with the state-of-the-art monitoring equipment.
Housing area for the rotation at People's Hospital will be in a staff building called the Staff Dormitory that is next to the hospital. This is, in fact, an apartment facility of 1-2 bedroom units that house visiting dignitaries, visiting professors and prominent visitors to the hospital. The dormitory has 24-hour security staffing and the doors are locked at 11:00pm but all residents will have a key to get into the facility.  Each unit will have one or two separate bedrooms from a central living room area with a kitchen, bathroom, shower and television.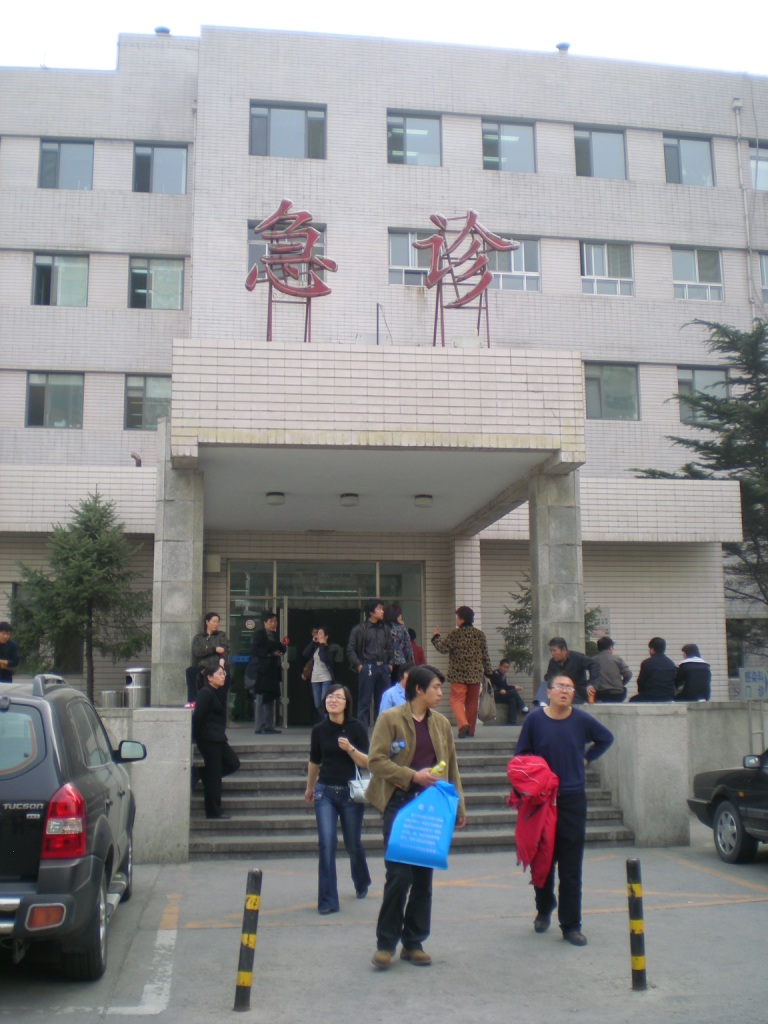 Driving and/or riding bicycles on the roads of Beijing simply will not be permissible. This would be a death wish for any residents who clearly are not prepared for the driving "rules" of Beijing or any other part of China for that matter.  The best way that I can describe the traffic in any of the large cities in China is essentially "demolition derby" only more dangerous.  Traffic lights are rarely adhered to at any time.   There is no such thing as pedestrian or bicycle right of way for vehicle or other moving objects on the streets of Beijing, Shanghai, or Chengdu. Transportation in and around Beijing as well as any of the other cities in China will need to be by taxi or a local metro unless you have arranged transportation by the hospital/university officials.
The metro system in Beijing works quite efficiently.  It is clean and safe and extremely cheap.  You can virtually get anywhere you want in and around Beijing for about 25¢.  Due to the extremely heavy traffic of Beijing, often you can get from one place to the next much quicker with the Metro than you could by taking a taxi.  Taxis are also quite inexpensive; typically ranging anywhere from $1.50 - $4.00 anywhere you want to go throughout the greater Beijing area.  It is never a problem finding taxis available in Beijing.
Recreational activities restaurants, cafes and bars where you can grab something to eat if you were tired of cafeteria food or you can simply sit down and talk with other residents.  For those that like to shop, the opportunities are unlimited.  They have everything from street markets to mega malls and everything else in between.  Beijing is the king of fake jewelry, fake watches, fake Gucci, Dior, and Prada, coats, leather goods, fake iPods, etc..  There are places such as the Silk Market and the Pearl Market where you will find hundreds of these stores within one building.  As a general rule of thumb, you should almost never pay any more than 20% of what they initially quote you as a price on any item.  That includes the special American price that you will be given, because you are such good friends to China.  On the other hand, you will be truly amazed at how inexpensive many of the items are, but also be weary of the quality of the merchandise as well.
Another interesting place that I expect you to visit is Wangfujing. This is only a few blocks from the Forbidden City but is open in the evenings until 10:00pm.  This is an outdoor pedestrian walking mall that is one of the largest in the world.  In addition to this, they have an outdoor food market where there is over 50 stalls of inexpensive food items for you to try out.  For extra credit on your rotation, I expect to see a picture of you eating some unidentified object off of one of these street vendors.  This is where you will find deep fried grasshoppers, snake, tarantulas, scorpions, chicken feet, duck tongue, etc. As a suggestion, your safest bet is to try something that has just been cooked since this should minimize any chance of GI turmoil later.
International Faculty:
Qiudan Sun, M.D.
Director of International Affairs at Peking University.
---
JORDAN
Jordan Hospital
Amman, Jordan
Amman is the capital city of Jordan.  Jordan is a country of 8 million people in the center of the Middle East containing major historical significance for Christianity with the Dead Sea, the River Jordan and the Red Sea. There is also significant cultural sites with Petra the ancient city carved into stone which was the national treasury of the Middle East and the Dead Sea that is the lowest point on earth 400 meters below sea level. Amman is a very progressive city. It has two primary sections – old Amman and new Amman.  It has traditional Arabic architecture of white stone for virtually all buildings but extremely current with all amenities that you would be anticipating in a major city. 
The people of Amman Jordan are extremely cordial and peaceful.  Jordan is an oasis of calm within the Middle East engaging in no military or political conflict with other countries. There are no Middle Eastern enemies with Jordan and they maintain excellent relationships with virtually all countries.  Although security can be tight in the airports and major public places, there is literally no dangerous area of Amman and students can feel free to explore all areas of this city and country.  Over 50 percent of the population of Jordan live in Amman with the city population of approximately 4 ? to 5 million people. 
Jordan City Hospital is the primary healthcare facility within Amman.  This is a 300 bed inpatient private hospital with all specialty services represented and is the primary referral center for the entire Middle East, not just Jordan alone.  Over 90% of the physicians on the faculty at Jordan Hospital have been trained in the United States and/or Great Britain.  They have all surgical specialties represented and have an active transplant program including liver and kidney transplants, approximately 30 per year. Over 38% of the patients admitted to Jordan Hospital are patients referred from outside of Jordan.  They are the primary referral center for the entire Middle East with the largest percentage of referrals coming from Syria, Lebanon, Iraq, Saudi Arabia, Yemen, United Arab Emirates, Oman, Algeria and the US. These international referrals represent approximately 6,000 in-patient admissions per year to Jordan Hospital.  Jordan Hospital has the only helipad in Jordan, receiving virtually all significant trauma patients by AeroMedical transport for the entire state of Jordan.  They have been accredited by the Joint Commission International which is the primary accrediting body for international hospitals.  All ancillary facilities are represented here and in adequate supply including CT scans, MRIs, Critical Care services, Neonatal services, Obstetrics and Gynecology including inactive and invitro fertilization program and an Emergency Department that currently sees the volume of approximately 40,000 patients per year.
As a prominent transplantation center within the Middle East, any residents wishing to participate in this experience should be able to see two or three kidney/liver transplants in a given month.  There is a very active neonatal patient volume that would give residents an excellent experience in emergency pediatric care and management. There is also an active Aesthetics and Reconstruction Plastic Surgery program at Jordan Hospital.  They are actively involved in "Medical Tourism" with patients sent from throughout the region for plastic surgery and reconstructive work. 
As everywhere throughout the world there is Kentucky Fried Chicken, Starbucks, McDonalds that you will still find in Amman Jordan as you will throughout China, India and elsewhere.  The hospital and apartment location is ideal for residents as it is in the center of Amman and easy walking distance to numerous restaurants, shops and recreational activities.  These apartment facilities at Jordan Hospital are clearly nicer and more upscale than the standard dormitory facilities that are available at some of the other International rotation sites in China. 
Jordan Hospital and specifically the President of Jordan Hospital, Abdallah Bashir is interested in creating a Health Science Campus that will include a Medical School, Nursing School, Pharmacy School and potentially other health science areas including Physical Therapy and Occupational programs and Paramedic pre-hospital EMS training programs.  They have already secured sufficient land next to the hospital and already have financial support for the development of this health care campus.  They are highly interested in becoming a partner with the University of Toledo for the development of academic curriculum and faculty education training primarily for the basic science areas.  They will be submitting an application within the next three to four months applying to the government for approval of this medical school and are optimistic that they will receive this approval.  They are interested in having Toledo as a partner with them on this application for the purpose of this academic curriculum that they feel will solidify their chances for government approval.
In terms of recreational activities and dining, food within the local area is primarily Middle Eastern although all different types are available and very reasonably priced.  Food that will be available through the hospital cafeteria is in a word…"Outstanding".  I have eaten there twice and I can tell you if you have any interest in Middle Eastern food you will not be disappointed.  
Culturally, there is a rich cultural history here in Jordan particularly with the origin of Christianity and its development focused within this region.  Within relatively short distance or an easy overnight trip multiple locations of historical religious significance can be organized in a single trip.  What is unusual is the days off in Jordan are not Saturday and Sunday as a typical weekend.  Their weekend is actually Friday and Saturday, just an FYI since you will have different days off than what you are accustomed to.  
International Faculty:
Riyed Said, M.D.
Director of Medical Education
Saeb Hammoudi, M.D.
Assistant Director of Medical Education
Sufian Abdulhadi, M.D.
Director of Public Relations