Future Students
Welcome to The University of Toledo College of Pharmacy and Pharmaceutical Sciences (CPPS), one of the nation's top pharmacy schools. Our programs prepare students for a broad spectrum of careers in research, business, healthcare and beyond. 
UToledo offers a diverse, thriving campus, rich in history and tradition, combined with some of the most advanced facilities you'll find anywhere. You will get personal attention with all the resources and opportunities of our world-class University. You'll study under caring and experienced faculty, while taking part in valuable work and research experiences. 
PROFESSIONAL PROGRAMS
Undergraduate Programs
The B.S. in Pharmaceutical Sciences, with majors in:
Graduate Programs
M.S. and Ph.D. in Medicinal Chemistry
M.S. in Pharmaceutical Sciences, with options in:
Ph.D. in Experimental Therapeutics
---
About the College of Pharmacy and Pharmaceutical Sciences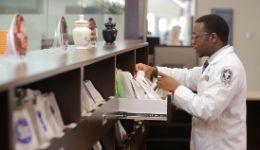 Our students learn and practice in a real-world, healthcare environment – Our college is on the university's Health Science Campus, which means UToledo Medical Center hospitals and clinics are literally next door, and students from all the health care professions study and practice together.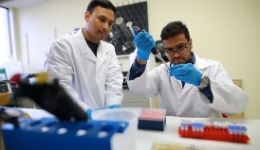 Enriching internships and rotations – Our students gain plenty of experience before graduation at area hospitals, pharmacies, care facilities, laboratories and clinics through our internship requirements.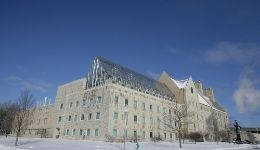 Contingent admission offered – We offer a seat in the Pharm.D. programs at the time of admission for high-caliber high school seniors who maintain GPA and academic requirements during their first years of study.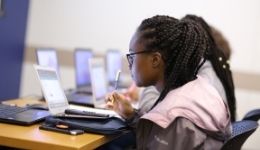 Outstanding test passage rates – Our Doctor of Pharmacy graduates have a first-attempt passage rate of over 97% for the post-graduation state board exams for pharmacists.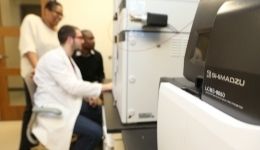 New facilities – Most of the college is housed in the Frederic and Mary Wolfe Center, which opened in fall 2010 and is a $25-million, LEED-certified building with state-of-the-art classroom and lab spaces.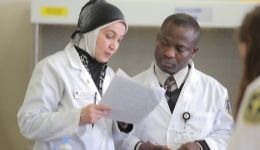 First in Ohio for pharmacy teaching and value – We also rank eighth in the country in these areas.