Virtual Information Sessions
Have questions about the application or admission process? Want to know more about graduate programs? Please join us for a College of Engineering virtual information session by registering for one of the events below (all are Eastern Standard Time, EST).
Monday, October 30, 2023, 11-11:30 am
Wednesday, December 6, 2023, 11-11:30 am
Prospective Graduate Students
UToledo engineering graduate students make a difference. They conduct cutting-edge research with award-winning faculty and scientists. They solve problems alongside industry partners.
Choose from graduate programs in a wide array of engineering disciplines.
Traditional Master of Science (M.S.) and Doctor of Philosophy (Ph.D.) engineering degrees
Part-time, online Master of Science in Engineering (M.S.E.) degrees for working professionals
Our graduate students are in high demand by employers thanks to our focus on real-world skills in research, entrepreneurship and technology commercialization. We bring nearly 100 companies to campus for our spring and fall Career EXPOS.
Find out more about Why UToledo Engineering has one of the best engineering graduate programs in Ohio and learn more about living in Toledo.
---
Engineering Graduate Programs
The College of Engineering offers advanced engineering credentials and degrees (Graduate Certificates, Master's, M.S., Ph.D.) for students with engineering and STEM backgrounds.
On Campus, Research-Based Engineering Programs
Online Engineering Programs
Designed for working professionals, these customizable programs can be taken part-time:
Graduate Certificate Programs
Certificate programs allow engineers to expand their skill set and stay on top of current trends in engineering.
The certificate programs are an affordable way to ease into a UToledo master's program. You can apply your course credits to a master's degree program when you're ready.
B.S./M.S. program
Current UToledo undergraduate students can fast-track an M.S. degree by applying to the B.S./M.S. program.
Take courses at the graduate level while an undergraduate.
Pay undergraduate tuition.
Get a head start on your M.S. thesis research.
J.D./M.S. program
This dual-degree program is designed for law students interested in pursuing careers in technology-driven fields.
---
Graduate Faculty And Research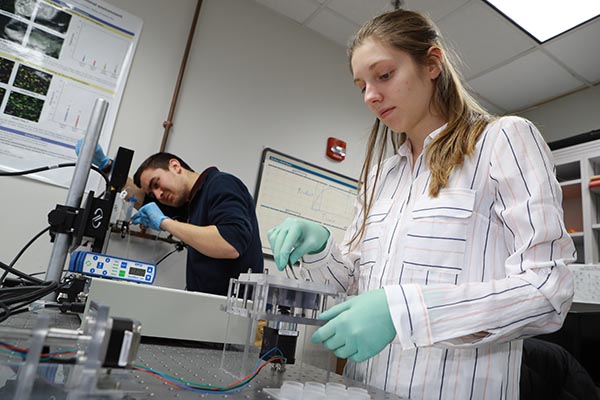 Our faculty advisors are active researchers, who make time to meet with and mentor graduate students. Our diverse research topics include:
Cybersecurity
How to convert algae to biofuel
How to create cheaper and longer-lasting batteries
Machine learning
Biomedical devices
Explore our main research webpage to:
Find links to the websites for each engineering department, where you can learn more about department-specific research.
Visit department faculty pages to learn about their research interests.
Industry Experience
Our graduate students benefit from our partnerships with industry and gain relevant experience while working on their degrees.
Because internships are part of the curriculum, international graduate students also can participate.
Applied research projects ― Collaborate with industry to solve a real-world problem.
Industry internships ― Work in industry for experience or course credit and through grant-funded projects or exchange programs with institutions like the NSF and NASA.
Industry connections ― Work in one of the College's core facilities or consortia and contribute to industry research.
Labs And Facilities
Our graduate students use the latest tools and technology in our state-of-the-art labs and facilities, which include:
---
Questions about Graduate Engineering?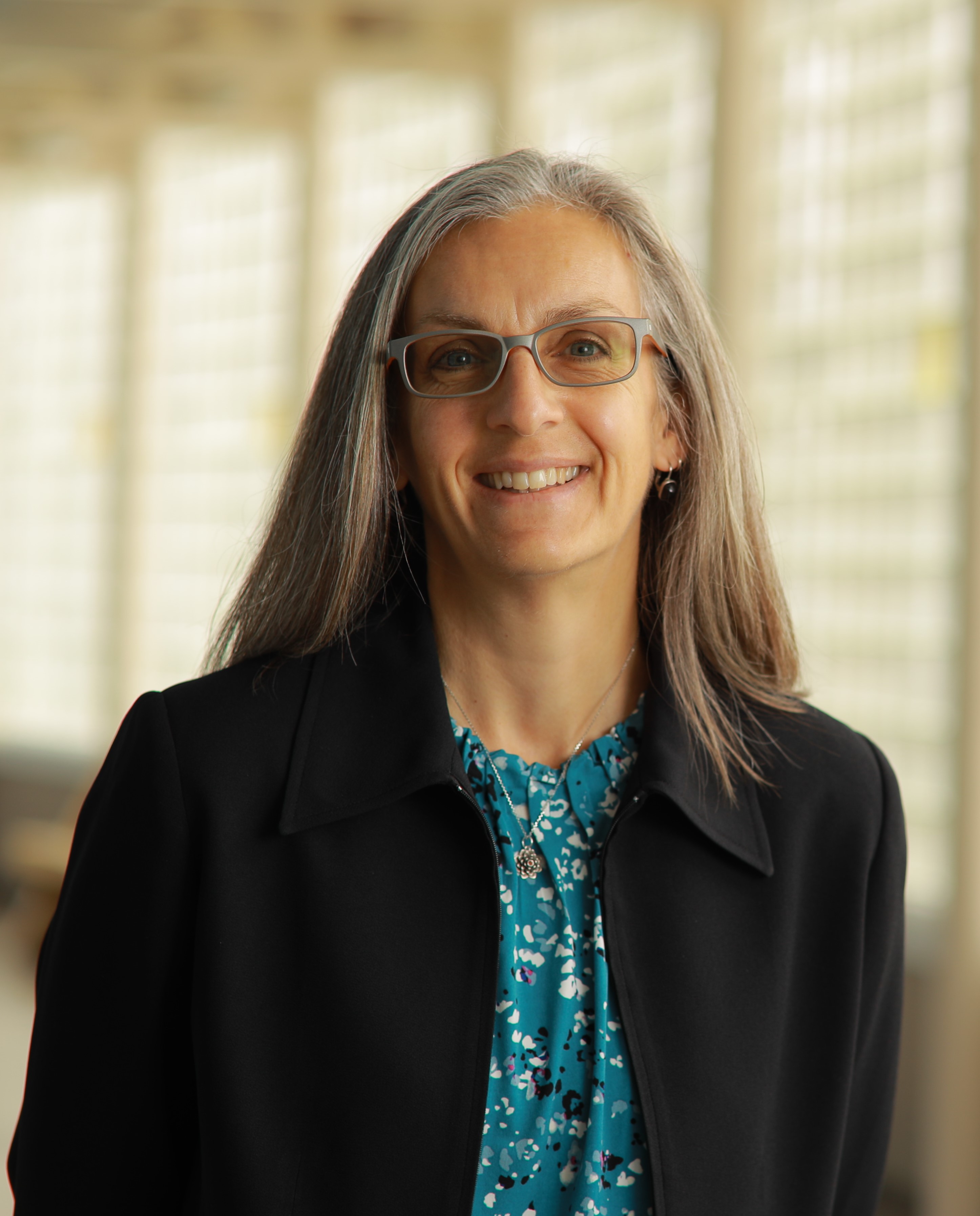 Contact Dr. Patricia Relue
Sr. Associate Dean for Research & Graduate Studies
patricia.relue@utoledo.edu
419.530.8098
For general questions, send email to
ENGGradStudies@utoledo.edu