Scholarships and Grants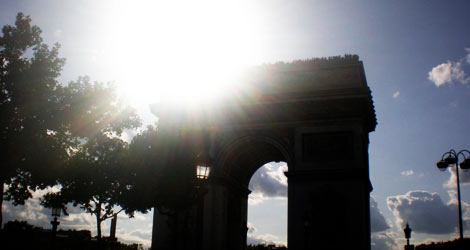 Study Abroad Scholarship Opportunities
Direct Scholarships

Name

Description

 ISA Scholarship

ISA awards over $600,000 in grants and scholarships to participating students each year.  In addition to those offered by ISA, scholarship opportunities are available through several host universities and outside organizations.  Our new Scholarship Application and Eligibility Requirements can be found on the six different Scholarships page of the ISA website, along with our new Scholarship FAQ!

Fund for Education Abroad (FEA)

The Fund for Education Abroad (FEA) scholarships are offered up to $5,000 per semester and are not limited to specific programs, destinations, or fields of study. FEA awards funds to students planning to study abroad on academically rigorous programs with a preference for underrepresented students. A list of frequently asked questions can be found here.  

Congress-Bundestag Youth Exchange for   Young Professionals

The Congress-Bundestag Youth Exchange for Young Professionals (CBYX) is a   fellowship funded by the German Bundestag and U.S. Congress, which annually provides 75 American and 75 German Young Professionals the opportunity to spend one year in each other's countries, studying, interning, and living with hosts on a cultural immersion program. The program is open to candidates in all career fields who are interested in a year of cultural exchange. A list of frequently asked questions can be found here.

 

The Chinese Alumni Outstanding Chinese Student Award is given to two Chinese students every year based on the student's academic standings, contribution to the University of Toledo and the Chinese community. It aims to reward Chinese students with excellent comprehensive performances and encourage those talents to further contribute to the society.  Application and criteria may be found here.

Critical Language Scholarship (CLS) Program

The U. S. Department of State is pleased to announce the   scholarship competition for the 2013 Critical Language Scholarship (CLS)   Program in thirteen critical need foreign languages. The CLS Program provides fully-funded group-based intensive language instruction and structured   cultural enrichment experiences for seven to ten weeks for U.S. citizen undergraduate and graduate students. Languages offered: Arabic, Azerbaijani, Bangla, Chinese, Hindi, Indonesian, Japanese, Korean, Persian, Punjabi,  Russian, Turkish, and Urdu. More information for the applicants can be found here.

Study Abroad in Japan - The Bridge Scholarship

The Bridging Project offers scholarships to American undergraduate students participating in study-abroad programs in Japan. Funding from private foundations and major U.S. corporations, through donations to the nonprofit US-Japan Bridging Foundation, makes it possible to award about 100 scholarships each year to assist students with the travel and living expenses they will incur while studying abroad in Japan for a semester or an academic year.  Applications are accepted twice a year for Bridging Scholarships. More information for the applicants can be found here.

DAAD - Deutscher Akademischer Austauschdienst (German Academic Exchange Service)

DAAD offers a wide range of funding opportunities for students, faculty, administrators, and staff of higher education institutions located in the United States, Canada and their territories.

Their primary goal is to facilitate transatlantic mobility to Germany for US and Canadian scholars, therefore Germany must be a component of your intended academic travel. Funding is awarded on a competitive basis; they consider the academic merit of the individual, the feasibility and quality of the proposal, and the impact of the applicant and application as a whole. For an overview of all programs, go to PROGRAM INDEX.

Undergraduate scholarship opportunities are for currently second and third year students who will be in their third and fourth year during their time in Germany. DAAD is looking for students who will study 4-10 months in the German academic year (anywhere from October through July). The student needs to demonstrate an interest in contemporary German and European affairs and who can explain the significance of their project in Germany to their future studies, research, or professional goals.  Learn more.

Donald N. Nelson Scholarship for Study Abroad
[undergraduate]

Ohio International Consortium Study Abroad Nelson Scholarship is for an Ohio resident who is a full-time, degree-seeking undergraduate student. Be at least a rising sophomore with a minimum 3.0 GPA. The selected student must return to the home campus for at least one semester during which the follow-on project will be completed. Be accepted into an accredited study abroad program that has been approved by the home school. Programs must be at least one semester in duration. Preference is given to first-time study abroad applicants studying in a non-English-speaking country and taking courses in the native language of the host country. (OIC)! More information for the applicant can be found here.

Completed applications need to be signed by International Education Specialist, Michelle Ploeger and submitted to Education Abroad Office  (SM 1040) for processing. 

George C. Burke Scholarship for Summer Study Abroad

Ohio International Consortium Study Abroad Burke Scholarship is for an Ohio resident who is a full-time, degree-seeking undergraduate student from an Ohio International Consortium member school. Be at least a rising sophomore with a minimum 3.0 GPA. The selected student must return to the home campus for at least one semester during which the follow-on project will be completed. Be accepted into an accredited study abroad program that has been approved by the home school. Programs must be at least four-weeks in duration. Preference is given to first-time study abroad applicants More information for the applicant can be found here.

Completed applications need to be signed by International Education Specialist, Brad Gosche and submitted to Education Abroad Office (SM 1120) for processing.

Benjamin A. Gilman International   Scholarship Program [undergraduate]

This program, administered by the Institute of International Education, seeks to diversify the kinds of students who study abroad and the countries and regions where they go. Scholarships of up to $5,000 will be awarded for semester and year-long programs, depending on the   program length and student need. Undergraduates who are U.S. citizens and receive Federal Pell Grant funding are eligible to apply. More information for the applicants can be found here.

Gilman Scholarship flyer with tips on Tips for Crafting Competitive Essays

Boren Awards for International Study [graduate,   undergraduate]

Boren Awards are funded by the National Security Education Program within the Department of Defense. Boren Scholarships offer support for U.S. undergraduates to study abroad in world regions critical to U.S. interests. Boren Fellowships enable U.S. graduate students to add an important international and language component to their education through specialization in area study, language study or increased language proficiency. More information for the applicants can be found here.  

Boren Scholarship flyer with tips on Tips for Crafting Competitive Essays

FlipKey Study Abroad Scholarship

At FlipKey, we value the importance of travel and cultural immersion as a way to learn about the world firsthand. To encourage this, we are awarding one student a $1,000 scholarship to put towards studying abroad. From tuition costs to plane tickets and spontaneous excursions in between, the scholarship money can be used to cover any of the expenses associated with studying and traveling abroad. Learn more here.

Fulbright U.S. Student Program
[graduate,   undergraduate]

This program, administered by the Institute for International Education, is designed to give B.S./B.A. graduates, masters and doctoral candidates and young professionals and artists opportunities for personal development and international experience. Grants last nine to twelve months and are available in 140 countries. UNC students must apply for through the Center for Global Initiatives. More information for the applicants can be found here.

Rotary World Peace Scholarships [graduate]

The Rotary Centers for International Studies in Peace and Conflict Resolution offer individuals committed to peace and cooperation the opportunity to pursue a two-year master's-level degree in international studies, peace studies and conflict resolution at one of the six Rotary Centers around the world. More information for the applicants can be found here.

Travel & Study Abroad Scholarships from Phi Kappa Phi

Phi Kappa Phi now has two opportunities for funding for your academically-related travel. One is the Study Abroad Award useful for anyone engaged in a formal study abroad experience. Another scholarship as well, the Mark Twain Award for Travel. This scholarship is available for any travel associated with your studies; it doesn't have to be a formal study abroad program. More information for the applicants can be found here.

Rhodes Scholarship

The Rhodes Scholarships are the oldest and most celebrated international fellowship awards in the world. Each year 32 young Americans are selected as Rhodes Scholars, through a decentralized process representing the 50 states and the District of Columbia. Applicants from more than 300 American colleges and universities have been selected as Rhodes Scholars. More information for the applicants can be found here.

Gold Key Scholarship

This scholarship assists members who are going to participate in a study abroad program. With the global economy in today's world, Golden Key feels it is crucial for members to have education-based study abroad experiences. More information for the applicants can be found here.

Russell Brown Scholarship Fund
(for the Toledo, Spain (ESTO) program)

The Scholarship fund awards one or two students enrolled in a semester long program of study in Toledo, Spain. Up to $1,000 may be awarded to students and/or teachers enrolled in a summer program of study in Toledo, Spain. More information for the applicants can be found here. Part 1 & Part 2

 Sullivan Award

The Sullivan Fellowship awards funding amounts up to $2,000.  These awards are intended to facilitate travel to conferences; research sites, museums, or libraries; to cover living expenses while conducting extended research projects; or to assist with expenses related to unpaid internships (such as The Washington Center Internships).  More information can be found here.

 

Spring 2015 $750 Scholarships, Multiple awards are available
More information: www.usac.unr.edu/study-abroad-programs/china/shanghai

StudySoup Future Innovator Scholarship Program

StudySoup peer-to-peer learning marketplace in 2014, and now we are announcing our new Future Innovator Scholarship Program. When we were in school, we found that success in the classroom can be a pretty ambiguous thing. Every class has hours of lectures and dozens of readings. Come midterm time, most students are overwhelmed and have no idea how they should study. Without fail, however, there are always a few top students in the class who know exactly what it takes to be successful. We decided to empower those top students to help their peers, and make money, by posting their best study materials to StudySoup.com.

Allianz Scholar Trips International Travel
Scholarships

Allianz Global Assistance will award 30 Finalists with a $50 Amazon Gift Card and 6 Grand Prize Winners will receive a $2,500 scholarship to put towards their study abroad or volunteer program. Learn more here.

Brokerfish 2017 International Student Scholarship

Write an essay entitled: "The importance of International Health Insurance for Expatriaties" between 500-1000 words and incldue a photo that illustrates your main point(s)! 
Learn more here.

UNESCO Laura W. Bush Traveling Fellowship

The fellowship will help fund a proposal designed by the applicant to conduct brief work in a foreign country related to the mandate of UNESCO – using education, natural sciences, social and human sciences, culture, and/or communication and information to build strong ties among nations. Learn more here.

STA Travel Scholarships

At the time of applying for a scholarship, you must be enrolled in a North American college or university where transfer credit from an academic program abroad will be applied to your degree being earned. You must be a US citizen.  In addition to the "general eligibility" requirements listed above, students must be majoring in one of the following areas (academic minors in these areas are not eligible): Photography, Film, Art, Travel and Tourism, and Foreign Language.  Learn more here.

Freeman Awards for Study in Asia

Study must be in specified Asian countries (see website). Must be at least 8 weeks in one of the countries stated above and will have intensive language study during that period. Learn more here.

Tortuga Backpacks Study Abroad Scholarship

 

The Tortuga Backpacks Study Abroad Scholarship is awarded biannually to passionate students who want to explore the world. At Tortuga Backpacks, our mission is to help people take amazing trips, including students studying abroad. We created the scholarship to turn travel gear purchases into funding for students to travel and study abroad. Must be a U.S. citizen, permanent resident, or student visa holder.  Read more here.

 

 

Study Abroad Scholarship Search Engines

https://www.studyabroad101.com/scholarships

 

 
Scholarship Resources
University Study
Abroad Consortium (USAC)

USAC has a variety of scholarships available to you for your studies abroad. USAC Application. 

International Studies Abroad Scholarship

The ISA scholarship award is up to $1000 and will be applied directly to the selected students' ISA fees.  ISA Scholarship Application

 Fund for Education Abroad

General scholarships plus dedicated scholarships - Rainbow Scholarship, Athletes Abroad cholarship, BASAA Scholarship, Texas Scholarship, Minnesota Scholarship, PDX Abroad Scholarship, Hiliary Echo Douglas Memorial Scholarship.  Information found here.

Funding for U.S. Study Online
[graduate, 
undergraduate]

A resource for international students, this is an extensive database of scholarships, fellowships and grants maintained by the Institute of International Education. Funding for U.S. Study includes all types of funding programs for all levels of post-secondary study across the full range of academic areas. Begin your search here.  

DiversityAbroad.com

Study abroad scholarships can make the difference between you going abroad or not. Fortunately DiversityAbroad.com has partnered with several organizations to offer study abroad scholarships and grants and to help make your study overseas experience possible. See below for a list of   scholarships offered by DiversityAbroad.com. More information for the   applicants can be found here.

International Research and Exchanges Board (IREX) [faculty/staff, graduate, undergraduate]

IREX sponsors a broad range of fellowship opportunities for masters, pre-doctoral and postdoctoral research, as well as for senior scholars, professionals and policymakers. Begin your search here.

National Science Foundation [faculty/staff,  graduate, undergraduate]

The NSF's Office of International   Science and Engineering (OISE) supports programs to expand and enhance leading-edge international collaborative research and education opportunities for U.S. scientists and engineers, especially at the early career stage. More information for the applicants can be found here.

This scholarship is for students studying in the following countries: Argentina, Belize, Bolivia, Brazil, Chile, Colombia, Costa Rica, Cuba, Dominican Republic, Ecuador, El Salvador, Guatemala, Honduras, Mexico, Nicaragua, Panama, Paraguay, Peru, Puerto Rico, Uruguay, and Venezuela. More information for the applicants can be found here.

Hosteling International USA Explore the World Travel Scholarship

The HI USA Community Hostelling Fund to support travel scholarship programs in 13 cities metropolitan areas across the country aimed at helping travelers aged 18 to 30 realize their dreams.  Learn more here.

The International Scholarship Search

The premier financial aid, college scholarship and international scholarship resource for students wishing to study abroad. At this site, you will find the most comprehensive listing of grants, scholarships, loan programs, and other information to assist college and university students in their pursuit to study abroad. Begin your search here.  

 AllAbroad.us

Search for study abroad funding opportunities at ALLAbraod.us. Please note that scholarships, grants, and fellowships under the heading "General Study Abroad" are applicable to all students. The second section "Diversity in Study Abroad" specifically targets funding for underrepresented students and the third section "Nontraditional Countries" lists scholarships for study in Africa, Asia, Latin America, the Middle East and the Caribbean. Applying to many scholarships increases your chances of receiving funding. Begin your search here.

 StudyAbroad.com

Explore study abroad financing options with our featured loan and scholarship sponsors. Begin your search here.

 Crowd Funding Sites

Some students are using different crowd funding sites to raise funds to meet their financial goals for education abroad and other domestic programs, like the Washington Center Internship program.

Be sure to use a creditable crowd funding site allowing you to raise funds for personal financial needs.

1. Set a realistic financial goal. If potential contributors don't think that you'll be able to reach your goal, they'll think twice about contributing to your campaign.

2. Craft a short effective pitch. You should be able to explain why you are traveling for education purposes and share how it will help you reach your overall goals.  And before you share that pitch with potential donors, practice it/share it with your friends and family.

3. Be your best marketing strategist. Tell everyone you know that you've launched a campaign, and invite them to visit your site. And be sure to update the campaign, so there's a reason for people to keep on visiting your site.
Study Abroad Funding

"It's not nearly as expensive to travel the world as you think, at least not if you are a student."
Any hesitation about studying abroad is typically related to the cost. However, what most students don't know is that they can actually apply their current on-campus financial aid package to their study abroad trip in addition to scholarships. In fact, for some students, particularly those who pay out-of-state-tuition, studying abroad can sometimes be cheaper than a traditional on-campus semester.
A study abroad scholarship is a monetary award for students to use toward the expenses of their program such as travel, course credits, books and lodging. Students must apply for scholarships and some can be very competitive while others are underutilized. There are several types of study abroad scholarships to apply for such as: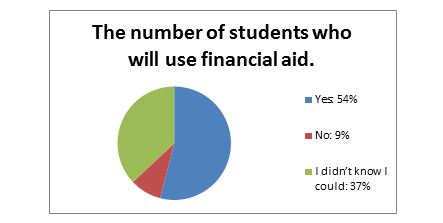 Merit-based:

These awards are based on a student's academic, artistic, athletic or other abilities, and often factor in an applicant's extracurricular activities and community service record. It's important to note that qualifications will vary based on the particular scholarship.


Student-specific:

These are scholarships for applicants who initially qualify based on factors such as gender, race, religion, family and medical history, or many other student-specific factors. Minority scholarships are the most common awards in this category, but qualifications will vary based on the particular scholarship.


Destination-specific:

These are scholarships awarded by a country to students planning to pursue a study abroad program in that particular country. They are awarded as an incentive to study in that country instead of elsewhere. Check with government-sponsored travel websites of the country where you wish to study to see what scholarships are available.


Program-specific:

Program-specific scholarships are offered by individual study abroad programs and/or the colleges and universities where they may be associated to qualified applicants. These scholarships are often given on the basis of academic and personal achievement, but qualifications will vary based on the particular scholarship. Check with your study abroad program and university to see what scholarships are available.


Subject-specific

: Subject-specific scholarships are awarded by study abroad programs or institutions to students based on their particular major or field of study. These scholarships may require the recipients to enroll in subject-specific courses while abroad or conduct subject-specific research while abroad, but it's important to note that qualifications will vary based on each scholarship.
Source: "Study Abroad Scholarships, Study Abroad Financial Aid - SA - Find a Study Abroad Program with StudyAbroad.com." Find a Study Abroad Program with StudyAbroad.com. Studyabroad.com, n.d. Web. 17 Jan. 2014.