Quality Indicators for the Doctor of Pharmacy Program
PharmD four-year on-time Graduation Rate
77.1%
Exam Passage Rates
North American Pharmacist Licensure Exam (NAPLEX)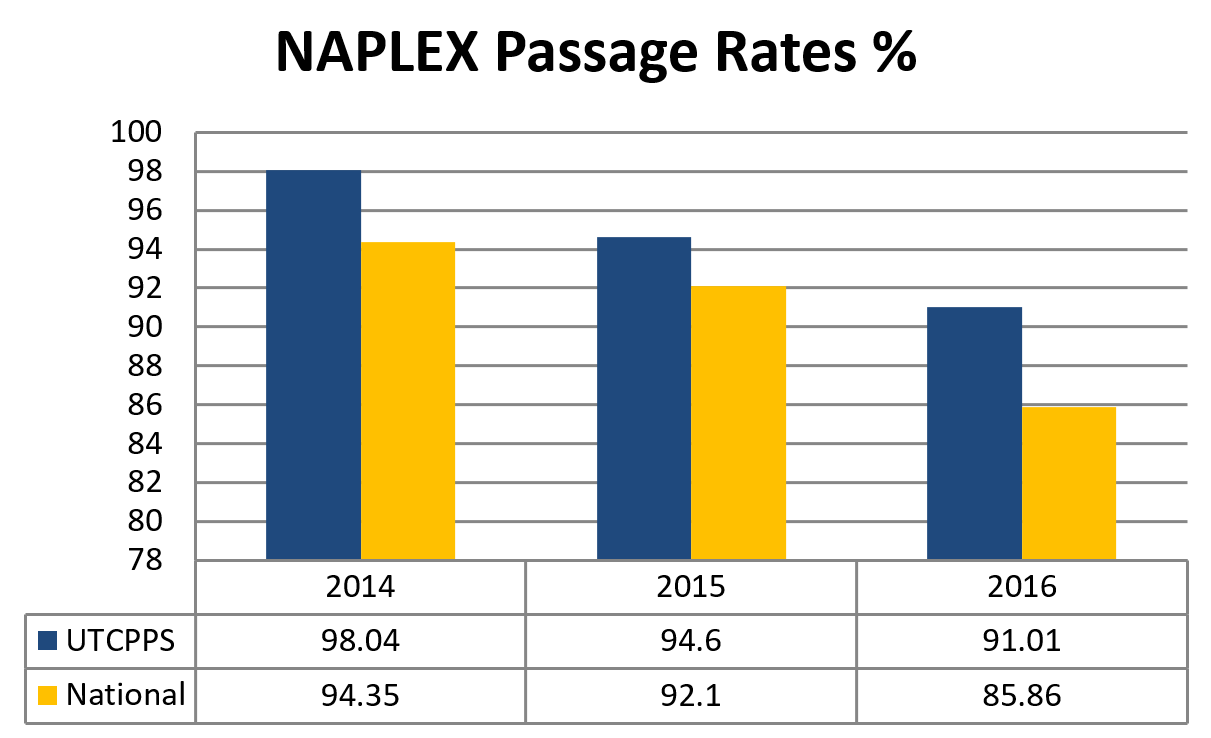 Multistate Pharmacy Jurisprudence Examination (MJPE)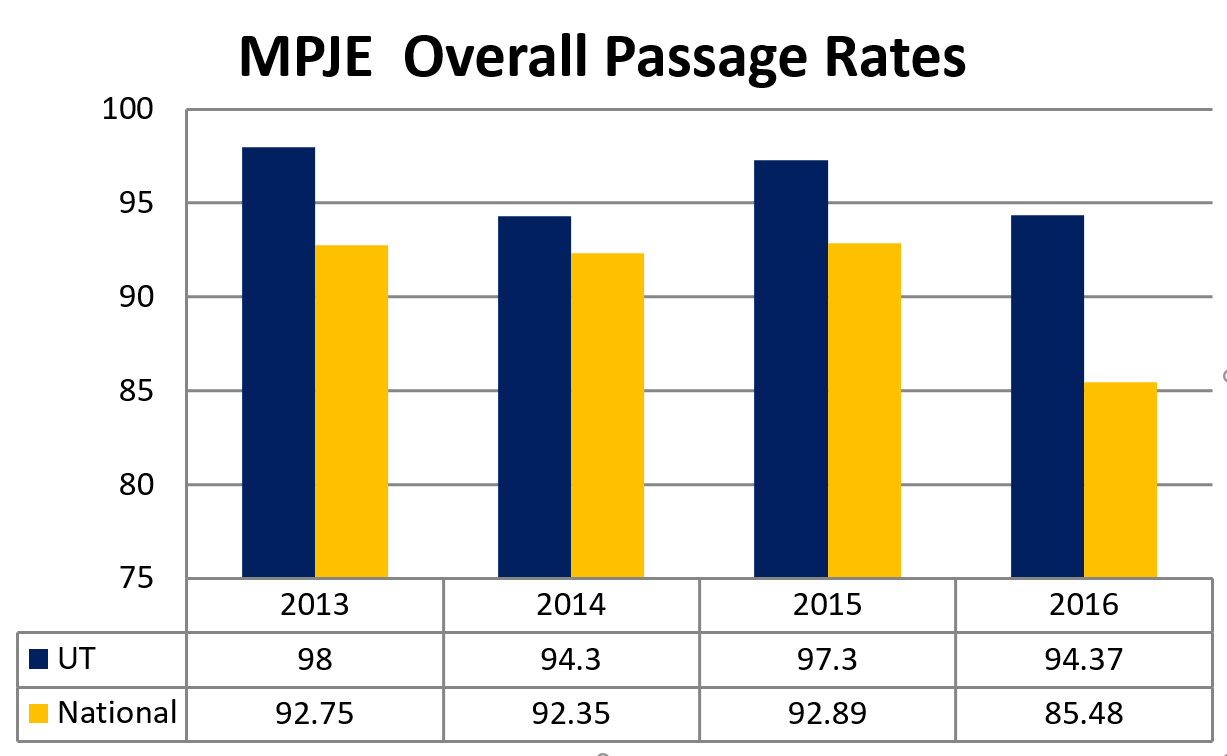 PharmD Job Placement Data for the Graduating Class of 2016
| | |
| --- | --- |
| Post-graduation Plans as of May 2016 | percentage of graduating class |
| Practicing as a Pharmacist | 54% |
| Practicing as a Pharmacist in a Residency Program | 34% |
| Employed outside the profession of pharmacy | 2% |
| Placements actively being sought or unknown | 10% |
Residency placement
Class of 2017 Toledo Residency Match Results
20/86 students were placed into post-graduate year one (PGY1) residency/fellowship programs (23.2% of the class – compared to 33.3% of the class of 2016 and 30.7% of the class of 2015).
19/25 seeking placement through ASHP were successfully matched (76% match rate).
1 student was successfully placed into a non-ASHP match residency/fellowship.
 Class of 2016 PGY2 Match Results
Of the 10 graduates from 2016 who sought post-graduate year two (PGY2) residencies, six were successfully matched (60%).