Schedule an Appointment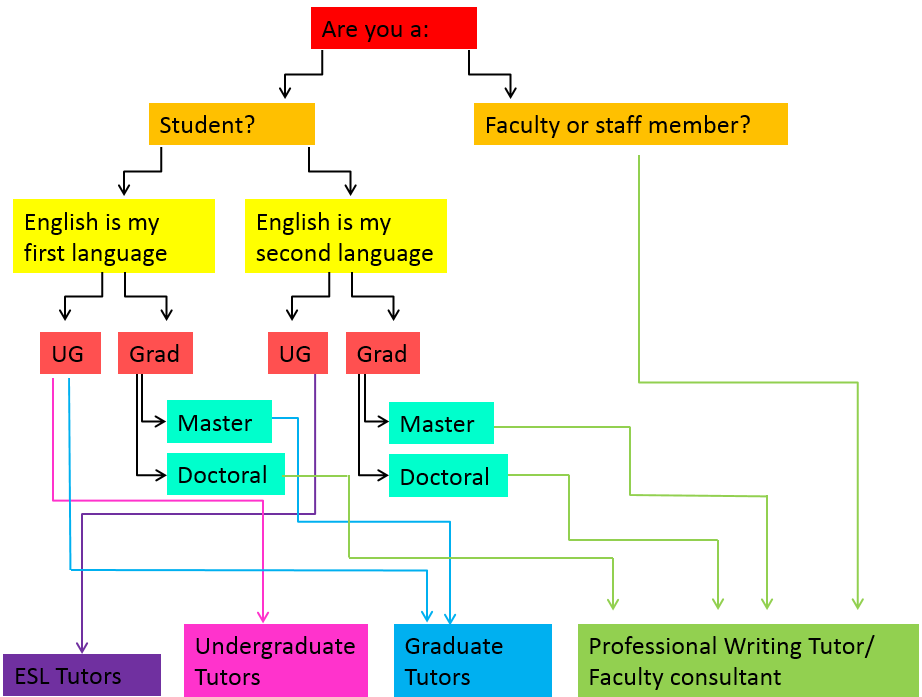 To schedule an appointment is easy:
Register for an account
Access the online scheduling system/calendar
Schedule your appointment
See screenshots below on how to register and schedule your appointment!
Step 1: Register for an account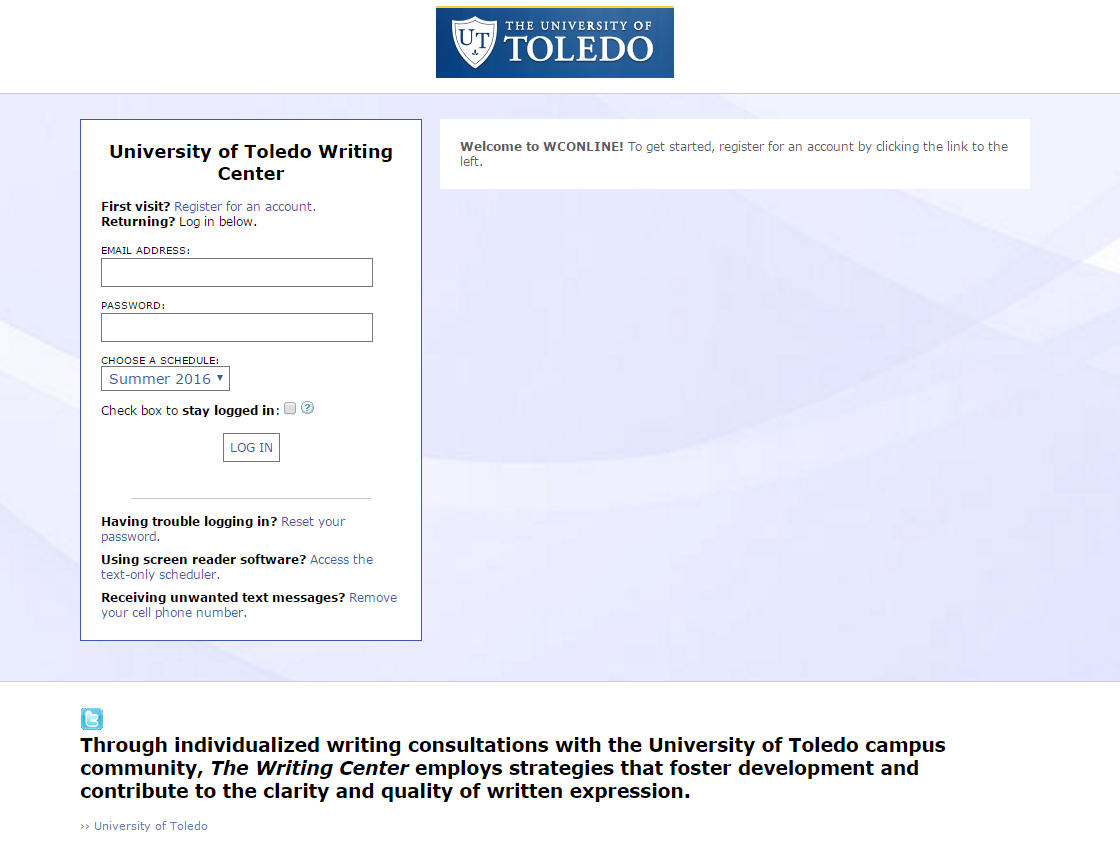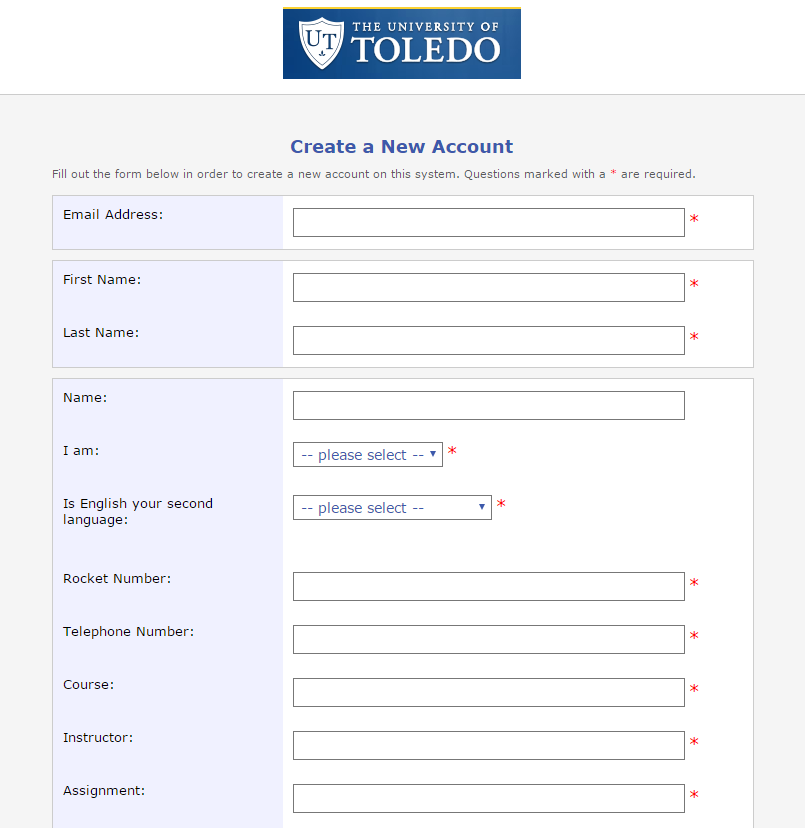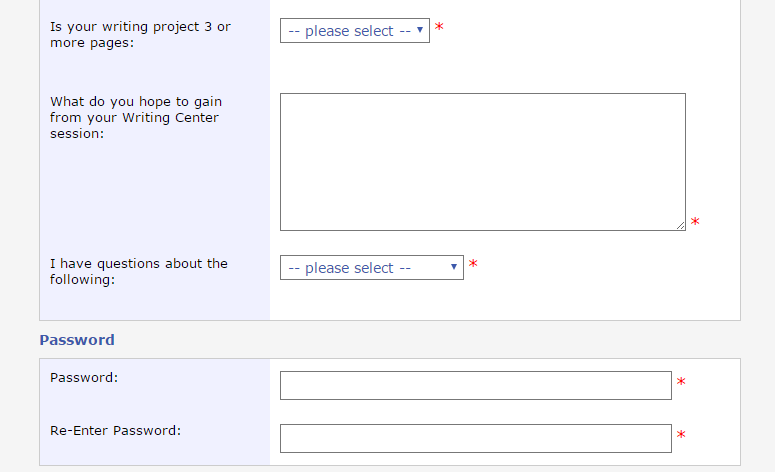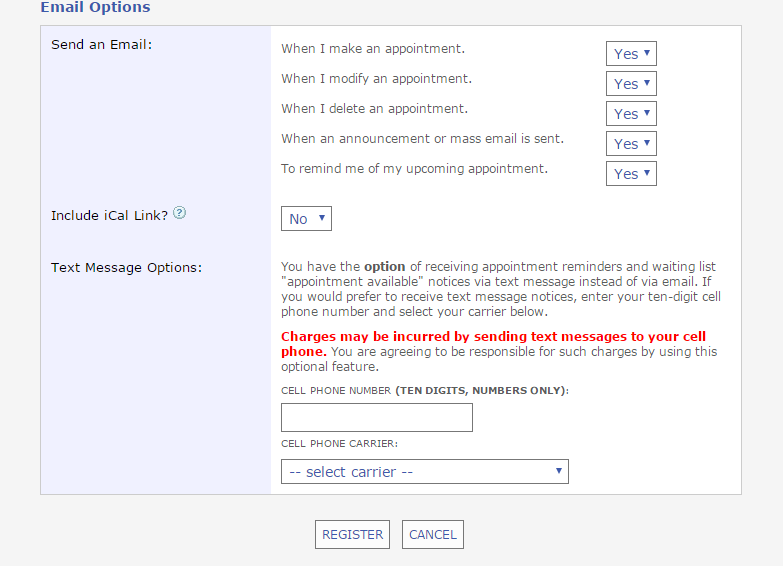 Step 2: Sign in to your account
Step 3: Access the online calendar for the appropriate location. Options include Main Campus, Law School, Health Science Campus, and TRIO SSS.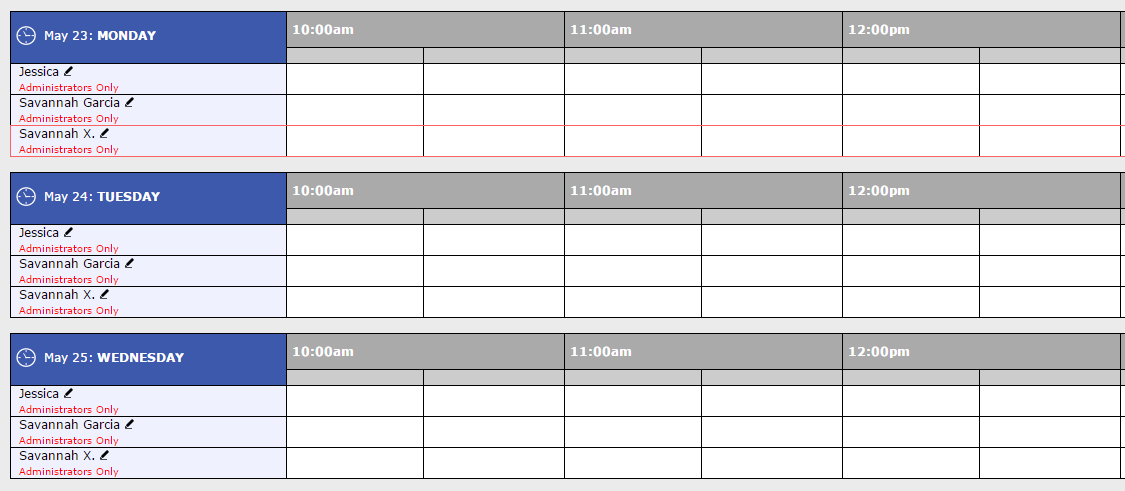 Step 4: Select your slot and answer the required questions; click "save appointment"