Hundreds learn how to soar to new heights at COBI's Third Women's Leadership forum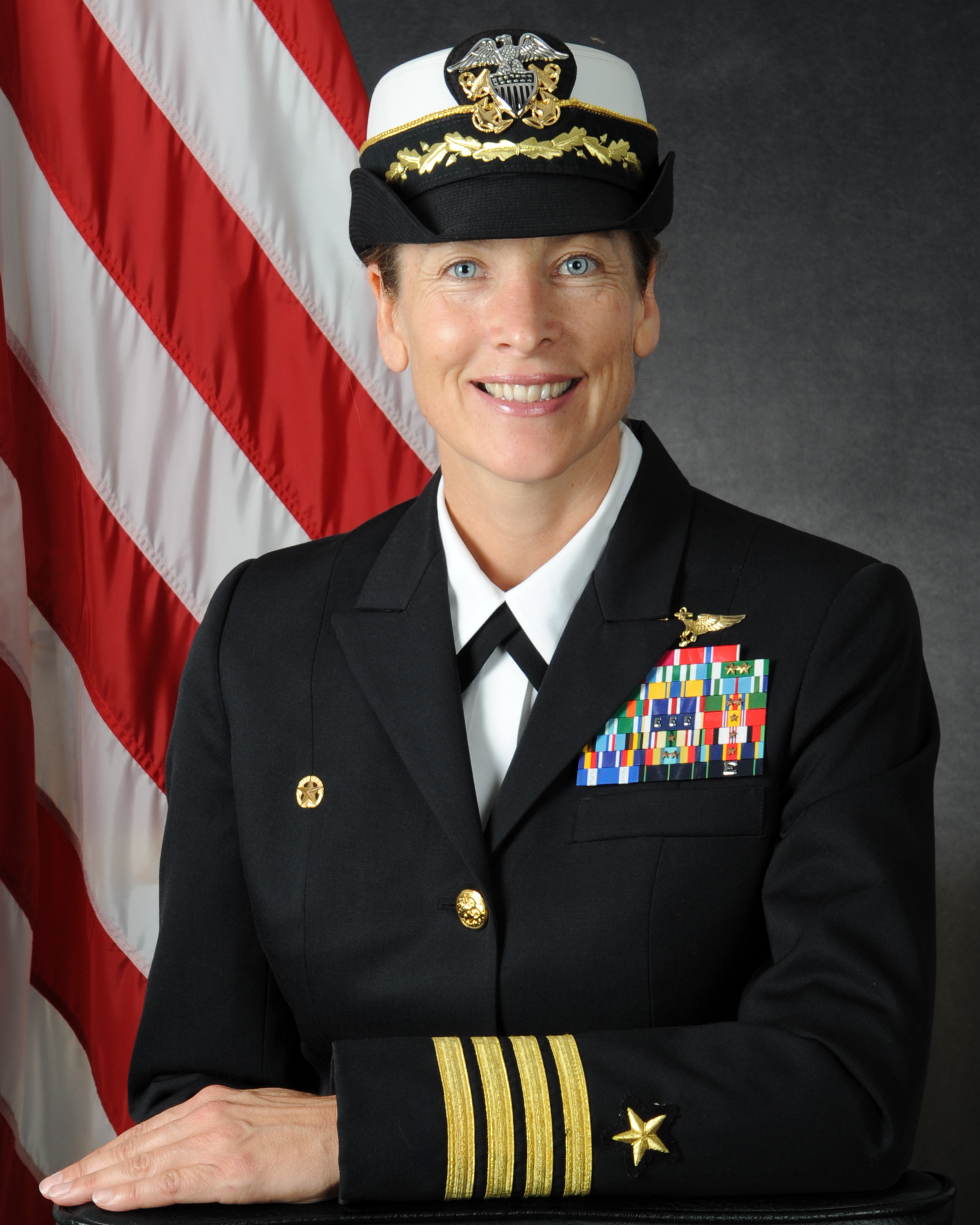 More than 260 area businesswomen attended the College of Business and Innovation's (COBI) Third Women's Leadership Forum on May 1 to hear Captain Shoshana Chatfield, United States Navy, former Commander, Helicopter Sea Combat Wing, U.S. Pacific Fleet, present Soaring Your Way to New Leadership Heights.  
"This event is about you developing yourself as a leader in the 21st century," noted Dr. Clint Longenecker, COBI Professor of Management, author, and emcee of the event, which was presented by COBI's Executive Center for Global Competitiveness and the Center for Family & Privately-Held Business.
In addition to the UT College of Business and Innovation - - which presented its first Women's Leadership Forum in 2009 - - the forum was also sponsored by Ballas Buick GMC, 2-Scale, Black & White Transportation, IET, HCR ManorCare, First Solar, Buckeye CableSystem, O-I, The Blade, Tenneco, SSOE, ProMedica and Huntington.
Dr. Thomas Sharkey, interim dean of the College of Business and Innovation, while recognizing the  sponsors said, "We do not exist independently of area businesses. The College has a long history of partnering with regional and global companies, and we provide bright people to these companies."
Captain Chatfield told the audience, "The rules that you came in under are changing, and may have already changed.  It is phenomenal to see where we can go when we know we will not be held back forever."
"There are very powerful ideas that we use in aviation that can be relevant in your career as well," Chatfield said. She then delivered principles for what she called Performing at Altitude, adapting essential concepts she learned from being a Navy pilot to success in a woman's personal and professional life.   
They included:
File a flight plan - "We file a flight plan every time we fly; we tell someone where we are going.  When you are flying and something unforeseen happens, you can't just pull over. My flight plan, with my destination of being an author and motivational speaker,  included improving time management skills, publishing an article, developing a speaker request form,  speaking engagements and finding a mentor.  You may find a mentor who knows a route to get you to your destination faster."
Communicate for trust - "It is absolutely essential to mission accomplishment to send and receive information. I challenge you to think about your own business; how do you communicate, politely and concisely? What information do you need, and in what timeframe?"
Role Study - "In the military, everyone gets into roles and rehearses. Find out what success looks like and find a way to practice that goal. We need to be in the role and play to the right audience."
Develop a new competency - "What are you still doing that used to work for you but isn't working for you now?"
Stretch into new skills - Chatfield explained how pilots schedule time in a simulator to practice critical skills and try new ones. "Where do you have a leadership laboratory in your life to practice skills, develop good habits and get feedback? Also, network, network, network; talk to people who know people. Networking is like going to the simulator, like going to the batting cages."
Develop a Smart Goal - "Smart goals move you up to achieving your dream.  Smart goals are specific, obtainable, relevant and can be measured. You have to know if you will move along in that direction, otherwise your goals could just be dreams. "
Chatfield then took the audience through a goal setting exercise.  "Think about your life - - your family, your fitness and health, your job - - one year from today. Think about what you would like to have accomplished by then, and make that a smart goal. Ask yourself how you will get there, and think of three people you know who can help you. Identify competencies and skills, and identify your flight simulator and practice."
Captain Chatfield, holds a B.A. in International Relations and French Language and Literature from Boston University, a Masters in Public Administration from Harvard University, and a Doctor of Education from the University of San Diego. After earning her wings in 1989, she was assigned to west coast helicopter Combat Support Squadrons and subsequently served with HC-1, HC-3, HC-11 and finally with HC-25's Island Knights. She also served as an H-46 flight instructor and an Assistant Professor of Political Science at the United States Air Force Academy. Her personal awards include the Bronze Star Medal, Joint Service Commendation Medal, Navy Commendation Medal (three awards), and Joint Service Achievement Medal, among others.