COBI Accounting News
Cathy Sheets receives Department of accounting's 2018 Outstanding alumni award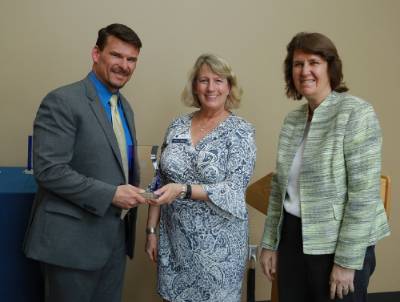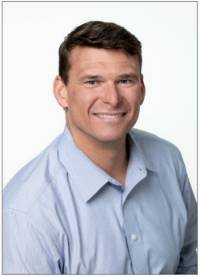 Congratulations to Cathy Sheets who is the Department of Accounting's 2018 Outstanding Alumni. Both Cathy's undergraduate degree in accounting and master's of taxation are from UT. Cathy is a partner in taxation at Plante Moran where she works with a wide array of clients in the manufacturing, distribution and service industries and with entrepreneurs and private equity investors. Congratulations Cathy! 
Professor Deidre liedel's article published in the drake law review
Professor Deidre Liedel's article entitled "The Taxation of Bitcoin: How the IRS Views Cryptocurrencies" was published in the Drake Law Review.  Her article is available online at:  https://drakelawreview.org
Professor nancy snow's class, buad 2040, financial accounting information is a QM Recognized course
In February of 2018, Professor Snow's class, BUAD 2040, Financial Accounting Information received national Quality Matters (QM) recognition. Quality Matters is a national program that recognizes high-quality online courses. Congratulations on this outstanding achievement!  UT's web developer has added Professor Snow's name and course information to its list of QM Recognized Courses. We, at UT Online, thank you for your dedication to providing high-quality online courses for UT students!
Dr. heba abdel-rahim's paper accepted for journal publication in accounting, organizations and society
Dr. Heba Abdel-Rahim's paper titled "Information system precision and honesty in managerial reporting: A re-examination of information asymmetry effects," co-authored with Douglas E. Stevens has been accepted for publication at the journal of Accounting, Organizations and Society. If you are interested in reading the paper, it is available here at ScienceDirect. 
CPA Review class using becker cpa review materials - one section of becker materials free of charge!
Beginning in the Fall semester of 2017, we began using the Becker CPA Review materials in our CPA review class. Each semester students registered in the CPA Review Class will receive one section of Becker materials free of charge!
Dr. Karen Green named aicpa academic champion
Dr. Karen Green was named an AICPA Academic Champion at UT. This recognition resulted from all of her work at helping students with the CPA exam and her outreach efforts to students in area high schools.
ALAN AND KAREN BARRY DONATE $1 MILLION TO ESTABLISH ENDOWED PROFESSORSHIP IN ACCOUNTING
A $1 million gift has been donated by Alan H. Barry (Bus '66) and his wife, Karen A. Barry (UTCTC, '64) to establish an endowment that supports The Alan H. and Karen A. Barry Endowed Professorship in Accounting at The University of Toledo. The Barrys announced the gift at their home in Scottsdale, Ariz. on Friday, April 21, at an alumni event for the Phoenix Chapter of the Alumni Association. University of Toledo President Sharon L. Gaber attended the event in Scottsdale as the alumni chapter's invited speaker. Read More 
COBI RECOGNIZES OUTSTANDING ALUMNI FROM EACH DEPARTMENT WITHIN THE COLLEGE
The University of Toledo College of Business and Innovation held its first Departmental Alumni Recognition event on April 13 to honor an outstanding alum from each department within the college.
Recognized during the ceremony were: Accounting – Adele Jasion; Finance – Darren Munn; IOTM – Otto Steele; Management – Christine Menard; and Marketing and International Business – Russell Ely. Read More