2017 Pacemaker Awards honor Brent Cousino, outstanding UT business students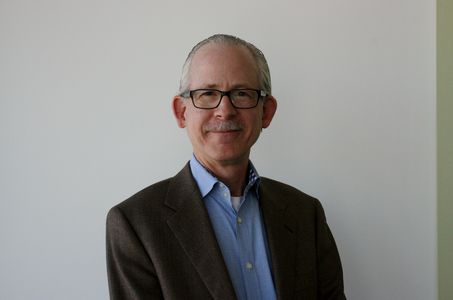 The University of Toledo College of Business and Innovation (COBI) and the Business Engagement and Leadership Council will recognize both business and academic excellence during their 54th annual Pacemaker Awards on Friday, April 7 at the Inverness Country Club.
The 2017 recipient of the Business Pacemaker Award is Brent L. Cousino, Acting Chief Operating Officer and Chief Financial Officer for VentureMed Group, a medical device startup company based at ProMedica Innovations in Toledo. Its first product was approved by the FDA last year and sales have begun in Europe and the U.S.
Cousino is also CEO of Browning Cousineau Corp., a private advisory firm founded in 2012 focused on the healthcare industry, and serves on the advisory board of Principle Business Enterprises in Bowling Green. Cousino co-founded the CPA firm of Nachtrab, Cousino, O'Neil, Treuhaft & Co. in 1984 with a primary focus on the healthcare industry and led a merger with Plante Moran in 1997. He went on to build a national feasibility consulting practice and retired from Plante Moran in 2012.
Cousino graduated from The University of Toledo in 1978 with a BBA in Accounting. He received a Student Pacemaker Award in 1977 and in 1997 received the Outstanding Accountant Award from UT's Beta Alpha Psi Chapter. In 2000, he was named to the Sylvania Schools Distinguished Alumni Hall of Fame.
Cousino served as CEO of IRISense, LLC, a biomedical device startup at University of Toledo Innovation Enterprises (UTIE) from 2012 to 2015.  During that time, he also served as Assistant to the Dean for Business Outreach and Engagement for Dean Thomas Gutteridge in the UT College of Business and Innovation, as well as an Entrepreneur-in-Residence for UTIE.
Active in community service, Cousino is a member of the Mercy Health – Toledo Market Board of Directors, a 7-hospital region of Mercy Health, and serves on its Strategy Development Committee. He has also served in numerous other board leadership capacities over the years including at the UT Alumni Association, Imagination Station, Lott Industries, Sunshine Communities, St. Michael's in the Hills, and Young Presidents' Organization (YPO).
Student Pacemaker Awards are presented to UT College of Business and Innovation graduate and undergraduate students for their outstanding academic achievement, University and community service, and leadership.
The 2017 student Pacemakers are: 
MBA - Alejandro Vera; EMBA - Abul Faiz Ahmed; MSA - Malachi Benesh; Accounting - Dana Breese, Jessica Knepper; Finance - Jordan Spellis, Elizabeth Bates; IOTM - Abdulmonem Alfadhel, Brad Spelman; Management - Jesseca Perkins, Hala Abou-Dahech; Marketing/International Business - Grant Horlamus, Gabriella LeMaster; AOT - Teresa Rodriguez; Dean's Recipient - Patrick Ryan.