Prospective Education Abroad Student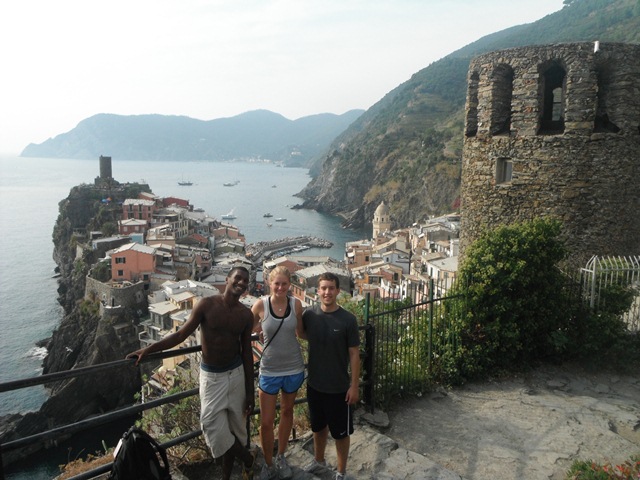 The Center for International Studies and Programs is excited to help you through the education abroad process. You are joining a community of like-minded students who have an interest to explore the world!

Why Education Abroad?
There are any many reasons that will lead to academic, professional and personal growth: 
Earn college credit while progressing toward graduation
Learn about and immerse yourself in a new culture
Exposure to new ideas and philosophies
Master a second-language
Increase your self-confidence
Gain independence and maturity 
Grow your global network of friends
Enhance your resume
Develop global competencies
Build cross-cultural communication and analytical skills
Develop the ability to adapt to new circumstances 
What and Where Can I Study?
There are many resources to help you choose a program which fits your academic, professional, and life goals abroad. We have many program options including Short Term, Faculty-led Programs, Direct Exchange Programs, University Studies Abroad Consortium (USAC) Programs, International Studies Abroad (ISA) Programs, Semester at Sea, and many more!
CISP international specialist welcome the opportunity to partner with you to determine a study abroad program which fits your academic, career, and personal goals, as well as your budget.
Get Started Today! What interests you?
Sign up for an information session to lean more. It's time to "Explore Your World."
 The Study Abroad Decision:  In this guide, we take you through the major criteria you need to consider when planning out your first study abroad experience. If you put our advice into practice, you'll find that when it comes time to settle on a destination, you'll be confident in your choice and prepared to set out on a life-changing journey. (bestcolleges.com) 
Once you move through the "Getting Started" steps and select a program, you can begin the application process and move on to utilize the Accepted Students resources.

Check out these helpful videos below and hear education abroad testimonials here.
| | |
| --- | --- |
| Financing Your Program | Choosing A Program |