This summer in the Department of Music:
Spend some time this summer with faculty and students of the Department of Music. Choose from a number of available workshops in Jazz, Art Song, Strings, Flute, Vocals, and Music Education to develop and enhance your musical skills.  
SUMMER JAZZ INSTITUTE | JUNE 15–21
The UT Summer Jazz Institute is the place where ALL levels of jazz students can discover and achieve their jazz potential through the study of jazz in one of four exceptional programs: instrumental jazz, vocal jazz, teacher training* and jazz appreciation. To register and learn more, visit: SummerJazz.utoledo.edu
ART SONG FESTIVAL AND WORKSHOPS | JUNE 23-27
The Art Song Festival and Workshop is dedicated to promoting recital performances as well as to training singers and collaborative pianists in the fine art of recital planning and performance. This festival is packed with master classes, voice lessons, coaching sessions and recital performances as well as classes geared for the student and emerging professional singer and pianist.
To register and learn more, visit: ArtSongFestival.com
MARDI SOIRS FOR STRINGS WORKSHOP | TUESDAY EVENINGS - JUNE 24, JULY 1, 8, 15 AND 22
Mardi Soirs (Tuesday evenings) for Strings meets weekly on Tuesday evenings from 7 p.m. to 9 p.m. This strings workshop (violin, viola, cello or bass) is for the adult amateur musician who is looking for a fun music experience that will keep playing skills sharp over the summer plus provide an opportunity for concert performance.
To register and learn more, visit: Mardi Soirs registration page or download the registration form to mail in your registration
FLUTE CAMP WITH JOEL TSE | JULY 7-11
Joel Tse, principal flute for the Toledo Symphony and flute instructor for the University of Toledo heads this amazing, intense workshop in flute. Students are trained in breathing, technique, and rhythm, as well as provided master class coaching. A concert performed by the students concludes the workshop on Friday.
Register for this workshop or download the event flyer.
SUMMER SINGS! Music of the Masters | JULY 15, 22 AND 29
Summer Sings "Music of the Masters" is a program that serves to promote choral masterworks through voice on experience. On three successive Tuesday evenings, a reputable conductor will instruct choral singers in a fun-filled study session of a major choral gem (this year -Jesu, meine Freude by Johann Sebastian Bach, Mozart's Requiem, and Handel's Messiah) culminating in a straight run-through performance. Collegiality is the name of the game. Lots of laughter, lots of passion and beautiful singing packed into two hours comprises each evening. Your registration cost provides use of music, refreshments, ample free parking and professional leadership via baton and keyboard.
To register and learn more, visit: The Summer Sings! registration page or download the form to mail in your registration and payment
WORKSHOPS for the Music Educator | JUNE 23-25; JUNE 25-27; JUNE 30-JULY 2
Three fun hands-on workshops at the University of Toledo for the summer of 2014 that can help you keep the Orff-Schulwerk and music at the CORE of your curriculum, while meeting the newest standards and procedures.
HIGH SCHOOL/MIDDLE SCHOOL EDUCATORS CHORAL READING SESSION | AUGUST 9
This choral music reading session will feature music drawn from the Ohio Music Education Association Select List. A greater number of selections will be included which would be worthy of performance at Large Group Events and on school concerts for the general public. Fee includes 60 quality octavo editions, a professional accompanist and director, refreshments and more.
To register and learn more, visit: Choral Reading Registration Site or download the form to mail in your registration and payment
Seelio Online Portfolio

Students in the Department of Music are participating in a pilot launch at UT of Seelio, an online portfolio platform. Take a look at some of the professional portfolios our students have built. The University of Toledo is working with Seelio, a Michigan startup based in Ann Arbor. Seelio allows students to create an online portfolio to showcasing their work and serving as a vehicle for real-world job experience. Different than social media or resume building sites, Seelio lets "students create a professional persona through meaningful descriptions and rich, visual attachments. Take control of your professional online presence and stand out in a way that you can't on sites like LinkedIn, Facebook, Twitter, or Pinterest." read more...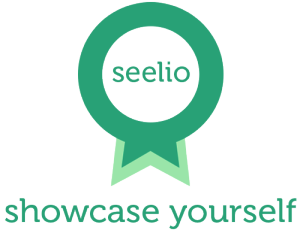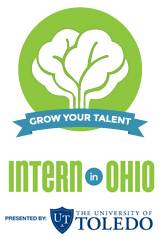 Intern in Ohio is your free internship resource!
 

The employer on average will answer 20 to 30 questions about a position when it is posted, and students are matched to that opportunity based on their answers about their skills and interests. The system identifies the top seven matches for each individual student as well as to the business for each position. When a match is made, both the employer and the student are notified, and both must select they are interested before any contact information is shared.

Find today's top talent or investigate the latest internship opportunities exploring Intern in Ohio's comprehensive job titles and innovative profile tools. Track your progress and research new careers with exclusive web content.
Upload your profile and begin your search today!