Professor Eric Chaffee Organizes National Business Law Scholars Conference
June 3, 2019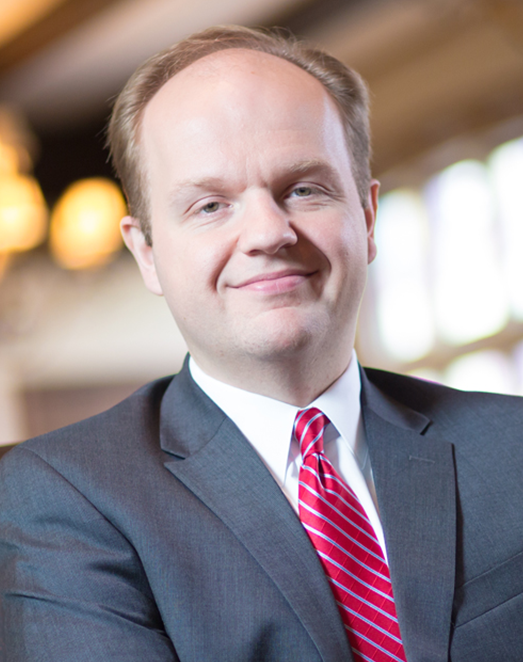 Toledo Law Professor Eric Chaffee organized the tenth annual National Business Law Scholars Conference (NBLSC), which draws more than 100 business law scholars from across the country and around the world. The conference will take place on June 20-21, 2019, at the University of California, Berkeley School of Law.
This year's keynote speaker, Jill Fisch, is the Saul A. Fox Distinguished Professor of Business Law and the co-director of the Institute for Law and Economics at the University of Pennsylvania School of Law. Fisch is an internationally renowned scholar, whose work focuses on the proper regulation of businesses and the capital markets.
NBLSC panelists will discuss a variety of key business law topics, including, sustainability, insider trading, mergers & acquisitions, policing the business world, cryptocurrencies, securities litigation, #MeToo, corporate social responsibility, and initial public offerings.
Chaffee is one of the conference founders and serves on the planning committee. He organized this year's event with business law scholars from University of California, Berkeley School of Law; University of Chicago Law School; Loyola Law School, Los Angeles; University of Tennessee College of Law, Tulane University Law School; and University of Utah S. J. Quinney College of Law.
"During its ten-year history, the National Business Law Scholars Conference has grown from a regional event into one of the premier venues for corporate law scholars to interact and share their work," said Professor Chaffee. "As a founder and planner of the event, it gives me the opportunity to deepen my thinking and understanding of a myriad of business law topics and to bring those ideas back to our law school community. This year's conference includes panels discussing many of the most pressing business law issues of our time, including such topics as cryptocurrencies, insider trading, sustainability, and the proper regulation of the capital markets."
At Toledo Law, Professor Chaffee teaches courses in business, tax, contract, and commercial law.  His research focuses on business and tax law with an emphasis on securities regulation, cyberlaw, compliance, and business ethics. Chaffee is an author of the leading treatise on securities regulation in cyberspace. He is also an author of the leading textbook on international securities regulation. Before entering the legal academy, Chaffee was an attorney with Jones Day, where he handled civil and criminal matters for numerous Fortune 500 companies. He earned his bachelor's degree from The Ohio State University and his law degree from the University of Pennsylvania Law School.