/library/
Quick Links
/library/canaday/
Ward M. Canaday Center for Special Collections
/library/canaday/
Canaday Center Manuscript Collection
Business and Commerce
ACKLIN STAMPING COMPANY RECORDS, 1911-1997. [PDF]
Machine stamping plant, Toledo Ohio (est. 1911)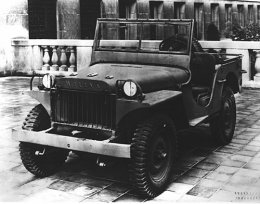 The records of this stamping plant are diverse and include administrative and financial records as well as scrapbooks, photographs, and news clippings which document the company through the decades. MSS-139, 25 linear feet (including oversize materials).
THE ANDERSONS, INC. RECORDS, 1936-2004. [PDF]
Agribusiness Company, Maumee and Toledo, Ohio
The Andersons began as a grain elevator company in 1936, and grew into a diversified agribusiness company with agricultural, retail, grain processing, railroad, and financial divisions.  This collection primarily comprises photographic material, newsletters and newspapers, and company scrapbooks. MSS-194, 17 linear feet.
BUSINESS AND PROFESSIONAL WOMEN/TOLEDO RECORDS, 1920-1997. [PDF]
Organization advocating for Professional Women
Collection contains pictures, newspaper clippings, memorabilia, reports, scrapbooks, and audio-visual materials documenting the activities of this politically active social service organization. A supporter of such issues as Pay Equity for Women as well as an Equal Rights Amendment to the Constitution, this organization has championed the causes of working women for most of the 20th century.  MSS-137, 6 linear feet.
See also: entries under Civic Interests and Women
FRANK H. CANADAY PAPERS, 1911-1976. [PDF] 
Advertising executive (1893-1976)
Although the collection pertains primarily to personal interests and activities, including travel, writing, music, and art, a few materials document Canaday's work at Willys-Overland Motors, Inc. and the U.S. Advertising Corporation. Some items document wartime production of the Willys-Overland Jeep and marketing of Willys-Knight products in Australia, the Far East, and Europe. Board of Directors meeting minutes, financial records, annual reports, and clippings document the purchase of Willys-Overland Motors by Henry J. Kaiser in 1953. MSS-031, 18 linear feet and 2 volumes.
See also: entries under Music, Art, Drama & Theater, Travel, and War, Soldiers & Veterans.
WARD M. CANADAY COLLECTION, 1902-1991. [PDF] 
Chairman of the Board, Willys-Overland Motors, Inc. (1885-1976)
Collection centers on Canaday and the development of the Willys-Overland Jeep, as well as Canaday's connections with the University of Toledo and the American School of Classical Studies in Athens, Greece. Some biographical material relates to Ward's wife, Miriam Coffin Canaday; their daughter, Doreen Damaris Canaday Spitzer; and her husband, Lyman Spitzer, Jr. MSS-072, 1 linear foot.
See also: entry under Civic Interests
DANA HOLDING CORPORATION RECORDS, 1891-2012. (PDF only)
Manufacturer of automobile and industrial components in Toledo. (1891-Present)
The records of the Dana Holding Corporation, formerly known as the Dana Corporation and before that, Spicer Manufacturing, range from a 1891 bond held by a relative of Dana's founder Clarence Spicer to the January 2012 Toledo Blade obituary for former Dana executive Philip J. Mazziotti. The collection offers an array of research possibilities for anyone interested in not only Toledo history but also the history of the automobile industry, both nationally and internationally. Major figures in the collection include Clarence W. Spicer, Charles A. Dana, Ralph Carpenter, Rene "Ren" McPherson, John "Jack" Martin, Gerry Mitchell, Southwood "Woody" Morcott, and Joseph Magliochetti, among others. There are engineering drawings that offer a glimpse into Spicer's mind as he developed the encased universal joint, journals that document Spicer's early years in business, photographs of plants that illustrate the growth of the Dana Corporation, flags, banners, and commendations signed by U.S. President George W. Bush when Dana reached its centennial in 2004, and much more. MSS-242, 264 linear feet.
JOSEPH GUILLAUME DEVACHT PAPERS, 1817-1832. [PDF] [Digital samples]
Silversmith and merchant, Gallipolis, Ohio (1761-1844)
Collection consists of a ledger and a daybook kept between 1817 and 1832. MSS-003, 2 volumes.
DOWNTOWN TOLEDO ASSOCIATES RECORDS, 1955-1978. [PDF]
Organization representing downtown retailers (1955-1983)
Collection consists of correspondence, reports, studies, and newspaper clippings related to downtown revitalization. Subjects include parking, urban renewal, transportation, and other postwar ideas on urban planning. Much of the material was sponsored by the City of Toledo. MSS-027, 2 linear feet and 3 volumes.
See also: entries under Civic Interests and Municipal Government
HARRY J. DURHOLT PAPERS, 1935-1978. [PDF]
Vice president, Owens-Illinois (b.1894)
Papers document Durholt's career with the Libbey division of the Owens-Illinois Glass Company through correspondence; reports (1935-1958); scrapbook materials (1949-1971); maps, charts, and graphs (1910-1959); printed material (including some glassware catalogs) (1933-1957); and photographs of the Libbey plant (1949-1951). The collection also documents Libbey plants in Europe. MSS-063, 1 linear foot.
See also: entry under Collectors and Collecting and Glass Industry.
THE HARRIS TOY COMPANY COLLECTION, 1838-1968, 2003 & 2005. [PDF]
Toy Manufacturer (1887-1907)
Collection contains product catalogs, photographs (print and digital copies), and genealogical information on Franklin Harris. MSS-206, .25 linear feet.
FRANKLYN HAWKINS ADVERTISING PORTFOLIOS, 1955-1972. [PDF]
Manager, Advertising Dept., Libbey-Owens-Ford (b. 1909?)
Collection consists of packets containing Libbey-Owens-Ford print advertisements called "Ad-vantages," which were used as informational and promotional material for the company's sales departments. MSS-067, 2 linear feet (139 items).
See also: entry under Glass Industry
H.O. AND H.W. HEM TOLEDO SCALE PAPERS, 1910s-1960s. [PDF]
Chief Engineers for Toledo Scale
Contains blueprints and drawings, photographs, publications, and miscellaneous material collected and saved by the Hems during their careers at Toledo Scale.  MSS-176, 5 linear feet.
JOHN HUGHES LETTERS, 1921-1926. [PDF] 
Toledo Businessman (1847-1931)
Collection consists of twenty-nine letters written from Toledo to his brother, David Hughes, in Canada. The letters combine family concerns with comments on the political, social, and economic scene in Toledo during the early and middle 1920's. MSS-113, .5 linear inches.
See also: entry in Social Life & Customs.
HUEY G. HUHN PAPERS, 1951-1974. [PDF]
General traffic manager, Libbey-Owens-Ford (b.1889)
Huhn's papers were generated during his retirement in Rogers, Arkansas and consist primarily of letters, articles, and short stories written on a variety of subjects in the areas of business and politics.  Huhn also wrote a book, Great Oaks, which provides short histories of large U.S. corporations. In addition, the collection contains poetry, a typescript for Great Oaks, clippings, photographs, publications, and a copy of a speech that President Kennedy was to make in Dallas the day he was assassinated. MSS-011, 2 linear feet.
See also: entries under Glass Industry and Politics & Government.
INSHIELD DIE AND STAMPING COMPANY RECORDS, 1920-1995. [PDF]
Tool and die makers in Toledo (1920-1994)
Collection contains the administrative and financial records of Inshield Die and Stamping as well as an Inshield driving light invented by Norman Than Sr. MSS-158, 2.5 linear feet.
KIWANIS CLUB OF DOWNTOWN TOLEDO RECORDS, 1916-1989. [PDF]
Fraternal and charitable organization, (1916-Present)
Collection documents the activities of this businessmen's organization through meeting minutes, membership records, monthly reports, weekly bulletins, and newsletters. Subjects include fund-raising (especially the annual Kiwanis Peanut Sales and Pancake Days) and business promotion. Files on guest speakers at weekly Kiwanis meetings offer information on a wide variety of subjects. MSS-081, 5 linear feet.
See also: entries under Civic Interests, Philanthropy, and Social Welfare.
ARNOLD KRASTIN PAPERS, 1909-1911. [PDF]
Motion-picture theater owner and entrepreneur
This small collection documents the business activity of an early Toledo motion-picture theater owner and entrepreneur. In addition to its primary research value as a source of early theater history, it is useful for research in popular entertainments of the early part of the 20th century.  MSS-039, 3 inches.
EDWARD LEVIS FAMILY COLLECTION. [PDF]
A branch of the Levis family that founded the Illinois Glass Company, which later merged with the Owens Bottle Company to form Owens-Illinois 
This collection contains four oversize photographs of members this part of the Levis family.  MSS-218, .1 linear foot.
See also: entry under Glass Industry
JOHN L. LEWIS PAPERS, 1899-2004. [PDF]
Engineer, Libbey-Owens-Ford Glass Company
Collection contains material that Mr. Lewis collected over the course of his career.  It contains company, printed, and audiovisual material in addition to blueprints and drawings, patents, subject files, and artifacts.  MSS-201, 4 linear feet.
See also: entry under Glass Industry
LIBBEY-OWENS-FORD GLASS COMPANY RECORDS, 1851-1991.  [PDF]
Glass manufacturer (1818-Present)
This large collection of corporate records includes materials ranging from formal board of directors' minutes to personal photos of individuals involved with the company's history. Administrative records include corporate record books from LOF and its predecessors: Edward Ford Plate Glass Company (1899-1930), Toledo Glass Company (1895-1931), Libbey-Owens Glass Company (1916-1933), and subsidiaries. Annual reports from LOF Glass Company (1930-1982) and the Pilkington Group (1988-) provide summaries of corporate activities. Corporate file records (1895-1958) deal primarily with contracts, subsidiaries, and notably a government anti-trust investigation of LOF (1930-1948). Publications, speeches, and reports created by LOF employees and others include manuscripts and research notes from two company-sponsored corporate histories, corporate newsletters (1939-1980), and general glass industry materials.  The single largest series in the collection focuses on sales and promotion. There are files on 50 distributors and dealers of LOF products across the U.S. (1930s-1970s), press releases (1946-1984), and advertising yearbooks and scrapbooks (1851-1977). "Glass at Work" files serve as a valuable source of information on the actual uses of LOF products, as well as the advertising department's use of "real life" applications for promotional purposes. They include files on glazing in everything from airports to homes (1945-1986). MSS-066, 88 linear feet.
See also: entries under Architecture, Glass Industry, and Schools and Education
TED LIGIBEL PAPERS, 1906-1994.  [PDF]
Preservationist and professor of historic preservation (b. 1949)
Collection consists of personal papers, including syllabi for historic preservation and courses Ligibel taught, as well as committee papers and reports pertaining to the Bicentennial Celebration.   There are also printed materials, reports, Ohio Historic Inventories, and pictures of architectural structures researched by students.  MSS-087, .5 linear feet.
LION DRY GOODS COMPANY FINANCIAL RECORDS, 1897-1959. [PDF]
Department store (1857-1998)
This collection contains daily sales summaries from 1897 to 1905 and from 1913 to 1943, a journal (1898-1912), appraisals, and related materials from the late 1930s and 1940s. MSS-056, 6 inches and 1 volume.
L. E. MACDOWELL GLASS COLLECTION ca. 1940's. [PDF]
Glass collector and owner of Fremont Glass, Inc., Fremont, Ohio
This collection of Libbey-Owens-Ford glass materials contains 6 samples of Vitrolite, a full set of Vitrolux samples (18 pieces), 3 12" x 16" Ashlars of Vitrolite, and a "Glass" Catalog of LOF Materials. MSS-076, 1 linear foot.
See also: entry under Glass Industry
MONROE-CENTRAL BUSINESS AND PROFESSIONAL WOMEN'S CLUB, TOLEDO, OHIO, RECORDS, 1954-1993. [PDF] 
National civic organization providing fellowship and support for working women
Contains materials relating to local, regional, and national BPW clubs and includes by-laws and constitutions, correspondence, meeting minutes, newsletters, and other printed materials and scrapbooks. MSS-100, 2.7 linear feet.
See also: entries under Civic Interests and Women.
OWENS CORNING RECORDS, 1938-PRESENT. [PDF]
Fiberglass manufacturer, est. 1938
The records of Owens Corning range from the patent for the method and apparatus for spinning glass in 1925 to the Owens Corning "Winning by design" calendar of 2010. The records offer an array of research possibilities and provide history and insight into the intricacies of a complex company from its inception to it most recent achievements. Major figures in the collection include Harold Boeschenstein, William Boeschenstein, Amory Haughton, General Lauris Norstad, and Games Slayter, among others. There are technical files that offer a glimpse into the minds of inventors, correspondence files signed by U.S. presidents, artifacts from the 1939 New York World's Fair exhibit, and much more.  MSS-222, 202 linear feet.
See also: entry under Glass Industry
OWENS-ILLINOIS, INC. COMPANY RECORDS (PDF only) [Digital samples]
Glass Manufacturer, 1818
This large collection of records encompasses the entire history of Owens-Illinois, Inc.  Included is a large historical bottle collection, as well as photos, annual reports, sales, and marketing catalogs for the various brands owned by Owens-Illinois, Inc.; the personal papers of various Owens-Illinois, Inc. executives; illustrations of various Owens-Illinois, Inc. plants; and audio-visual materials.  The collection also includes information pertaining to the numerous companies that have either been incorporated into or created from Owens-Illinois, Inc., including the Owens Bottle Company, Owens Bottle Machine Company, National Container, Libbey-Owens-Ford, and Illinois-Pacific Glass.  MSS-200.  406 linear feet & 77 bound oversize volumes.
See also: entries under Glass Industry and Philanthropy
DELOS M. PALMER, SR. PAPERS, 1930s-1970s. [PDF]
University of Toledo College of Engineering Professor, inventor, and consultant
This collection documents the work of Delos M. Palmer Sr. for his consulting company, Delos M. Palmer and Associates, including his inventions; patents; and consultation work related to manufacturing processes. The collection also includes his ideas on manufacturing glass, photographs from the University of Toledo College of Engineering (manufacturing machinery), blueprints of his inventions and patents, coursework in Physics, and his Master's Thesis. MSS-147, 2.75 linear feet. 
JACK PAQUETTE COLLECTION ON NORTHWEST OHIO'S GLASS INDUSTRY, 1885-2003. [PDF]
Former vice-president of Owens-Illinois, Inc., author, and historian
This collection contains material that Paquette accumulated over the course of his career, as well as material he collected while researching and writing three books--two on the history of Owens-Illinois and one on the glass-making industry in Northwest Ohio.  MSS-169, 11 linear feet.
See also: entry under Glass Industry
JOHN POAG COLLECTION, 1867-1886 and 1890-1899. [PDF]
Lawyer of Toledo, Ohio (ca. 1860-1899)
This collection contains personal, business, and political correspondence; legal and financial documents; and 5 albums of European photographs. MSS-020, .5 linear feet.
See also: entries under Collectors & Collecting and Travel
PUBLIC ACCOUNTANTS SOCIETY OF OHIO, NORTHWEST OHIO CHAPTER, 1944-1993. [PDF] 
Professional society, chartered on April 8, 1994
Collection contains materials related to the organizational history of the local chapter, the 60th annual PASO convention, continuing education programs, meeting minutes, correspondence, membership rosters, and financial records. Also included are records of the PASO state organization and of the National Association of Public Accountants. MSS-101, .6 linear feet.
HELEN RAHRIG PAPERS, 1917-1979. [PDF] 
Daughter of Frederick H. Thompson (1872-1945), the subject of these papers
Collection consists of memoranda, newspaper articles, and photographs relating to Frederick Thompson's career as the General Traffic Manager at Willys-Overland Company from 1917 to the 1930s. MSS-115, .5 inches.
RATHBUN-JONES ENGINEERING COMPANY RECORDS, 1902-2012. [PDF]
Engine manufacturer, 1908-1968
This collection contains photographs, catalogs, publications, and various miscellaneous materials from the Rathbun-Jones Engineering Company, which was founded in 1892 as the Acme Sucker Rod Company by Toledo mayor Samuel "Golden Rule" Jones. MSS-268, 1 linear foot.
RIGGS AND SHERMAN CONSULTING ENGINEERS COLLECTION, 1910s-1920s. [PDF]
Sewage treatment consulting company
This collection contains company records, including correspondence and photographs; publications on sewage treatments in Europe, Canada, and the United States; subject files related to sewage disposal; and septic tanks. MSS-151, 1 linear foot.
HOLDEN RIGHTMYER/AMERICAN SWISS COMPANY PAPERS, 1933-1946.  [PDF]
Manufacturing engineer and inventor. (d. 1955)
This collection contains patents of Rightmyer's inventions, such as the automobile door latch he developed for American Swiss Company. MSS-148, .25 linear feet.
JOSEPH R. SCALZO PAPERS, 1955-1985. [PDF] 
Lawyer, city councilman, amateur wrestling coach from Toledo, Ohio (1920-1986)
This collection primarily concerns Scalzo's activities in national and international amateur wrestling organizations. It includes correspondence, publications, photographs, newspaper clippings, and other materials relating to the Amateur Athletic Union, the United States Olympic Committee, the National Collegiate Athletic Association, World Cup wrestling tournaments, and other sports-related organizations such as the YMCA. MSS-083, 16 linear feet.
MORTON AND NANCY STAUB, 1926-1940. [PDF] 
Buesiness sales and research development executive from Toledo, Ohio.
This collection contains a series of letters written between an Owens Corning employee and his wife, primarily during his work-related travels throughout the Midwest in 1940. Researchers interested in the personal point of a view of a corporate executive as he navigates office politics, handles salary issues, and tries to maintain an affectionate relationship with his spouse while he travels during the period just before World War II may find this collection useful.  MSS-263.  .25 lin. ft.
See also: entries under Glass Industry, Labor.
TOLEDO, ANGOLA, AND WESTERN RAILROAD COMPANY RECORDS, ca. 1900-1970. [PDF] 
Railway and freight company
An extensive collection containing stock certificates, railroad publications and parts catalogs, correspondence, financial documents and ledgers, reports, manuals and textbooks, freight claims and other administrative documents, and artifacts. MSS-102, 48.5 linear feet.
TOLEDO EDISON COLLECTION, 1894-1972. [PDF] 
Electric transportation and utility company (1853-Present)
Chronologically-arranged scrapbooks document company history through newspaper clippings and advertisements. Subjects include electric street railways, early electric utility services, recreation and entertainment, and hydroelectric power.  A strike in 1916 highlights labor-related information. MSS-082, 90 linear feet.
See also: entry under Labor.
TOLEDO EDISON STEAM PLANT. [PDF] 
Electric transportation and utility company, (1853-Present)
This collection consists of photographs, drawings, and specific details about the structure and machinery of the Toledo Edison Steam Plant. MSS-248, 1 bound volume.
TOLEDO ROTARY CLUB RECORDS, 1912-1998. [PDF]
Service organization of professional businessmen
Originally formed to encourage ethical business practices, the club eventually developed a focus on helping disabled children.  This collection includes administrative and committee files, correspondence, membership records, scrapbooks, and project files.  MSS-145, 13.5 linear feet.
See also: entries under Civic Interests, Disability History, Philanthropy, and Social Welfare
TOLEDO SCALE COLLECTION, 1900-1980. [PDF]
Manufacturer of world famous scales known for accuracy and the company slogan:  "No Springs, Honest Weight" 
This collection consists primarily of photographs of scales, factories, employees, and places of business, but also contains manuals, correspondence, financial material, information on competitors, publicity, labeling transfers, patents, awards, and audiovisual material.  MSS-153, 62.75 linear feet.
NOTE: This collection is housed off-campus. Therefore, Canaday Center staff will require a 48-hour advanced notice for its retrieval.
UNITED FOOD AND COMMERCIAL WORKERS LOCAL 954 COLLECTION, 1930-1993. [PDF]
Union representing approximately 1.3 million retail and food workers (1979-present)
This collection consists primarily of correspondence, but also includes union publications; newspaper clippings; legal documents; films; and audio tapes documenting the UFCW and one of its predecessors, the Retail Clerks International Association, District Council no. 6. MSS-093, 3 linear feet.
See also: entry under Labor.
WOODLAWN CEMETERY ASSOCIATION RECORDS, 1878-1934. [PDF] 
Toledo-based monument, mausoleum, and cremation service (1876-present)
Collection contains correspondence, financial documents, minutes, and printed materials. MSS-112, 1 linear foot.
See also: entry under Social Life & Customs.