Social Life and Customs
ALLIANCE FRANÇAISE OF TOLEDO RECORDS, 1962-1999. [PDF]
Organization promoting French culture
Collection contains the organization's constitution and by-laws as well as administrative files, correspondence, printed materials and ephemera documenting the Alliance Française's dedication to promoting French culture and language in the Toledo area. MSS-143, 4.5 linear feet plus oversize material.
See also: entries under Civic Interests, Education and Schools, and Ethnic Culture
ASSOCIATION OF TWO TOLEDOS COLLECTION, 1674-1980. [PDF] 
Organization created to promote cultural exchange between sister cities of Toledo, Ohio and Toledo, Spain, (1931-Present)
Collection includes scant proceedings (1974) and correspondence (1934-1944, scattered). Scrapbooks incorporate photographs, newspaper clippings (in English and Spanish), and other materials on delegations sent to Spain to initiate cultural exchange (1934-1937) and miscellaneous Committee activities (1962-1971). The collection also includes certificates and awards (1934-1963); pamphlets, programs, and brochures (1930s); English-, Spanish-, and French-language periodicals, and books (1674-1977). MSS-071, 30 linear feet.
See also: entries under Civic Interests; Ethnic Culture; Music, Art, Drama, and Theatre; and Travel
WILLIAM AND PRISCILLA BROWN LETTERS, 1830-1876. [PDF]
Civil War-era family from Bremen (late 19th c.)
Consists of letters between William and Priscilla Brown and members of their family of Bremen, state unknown. Many letters discuss the Civil War from the perspective of Northerner sympathizers. Also included are miscellaneous letters with unknown connections to the Browns. MSS-256, 50 letters.
See also: entry under War, Soldiers, and Veterans
OLIVE A. COLTON COLLECTION, 1867-1961. [PDF]
→ View Digital Collection
Suffragist, pamphleteer, philanthropist, and world traveler from Toledo, Ohio (1873-1972)
The bulk of the collection consists of postcards and scrapbooks. Colton traveled extensively throughout the United States, Europe, and the world. There is also considerable information on her activities as a woman suffragist. Colton was a founder of Toledo's League of Women Voters in 1921, a member of the National Woman's Party in the 1930s, and served as a delegate to Carrie Chapman Catt's Woman's Centennial Congress in 1940. Materials in the collection include pamphlets, correspondence (1909 -1961), clippings, and autographs. MSS-008, 4 linear feet.
See also: entries under Collectors and Collecting, Travel, and Women
DONALD D. DUHAIME COLLECTION, 1776-1979.
Collector of Civil War and nineteenth century materials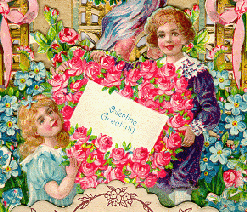 This eclectic collection includes items that were acquired independently of one another. Types of materials include: correspondence (1843-1945); speeches (1845-1946); almanacs (1829-1918); dime novels (1889-1909); newspapers, certificates (1855-1933); postcards, valentines and school keepsakes (1927-1930); sheet music (1849-1975); scrapbooks, advertisements photographic material, booklets, pamphlets, photo albums, philatelic materials, material culture, posters, broadsides, and prints. MSS-077, 23 linear feet.
See also: entry under Collectors and Collecting
MARZOUELA GRAVER DIARIES, 1934-1988. [PDF]
Resident of Toledo, Ohio and Bay City, Michigan (1905-1992)
Collection consists of the diaries of Marzouela Graver, of Toledo, Ohio, and Bay City, Michigan. The diaries detail daily activities of Graver for these years: 1934, 1941-1950, 1952, 1954-1957, 1959-1968, and 1970-1988. MSS-283, 3 linear feet.
See also: entry under Women
ALICE E. HUEBNER COLLECTION, 1861-1976. [PDF]
→ View Digital Collection
English Professor at The University of Toledo (1942-1972), Civil War Veteran's Descendant
This collection contains items related to the Huebner Brewery of Toledo Ohio which was owned by Alice's family, as well as artifacts (including pieces of a soldier's uniform) related to her ancestor who fought in the Civil War. MSS-133, .25 linear feet.
See also: entry under War, Soldiers, and Veterans
JOHN HUGHES LETTERS, 1921-1926. [PDF] 
Toledo Businessman (1847-1931)
Collection consists of twenty-nine letters written from Toledo to his brother, David Hughes, in Canada. The letters combine family concerns with comments on the political, social, and economic scene in Toledo during the early and middle 1920s. MSS-113, .5 linear inches.
See also: entry under Business and Commerce
HUMPHREY/STONE/GIFFIN FAMILIES, 1894-1996. [PDF] 
Toledo Families
Collection consists of scrapbooks documenting five generations of these families in mostly photographs, obituaries, newspaper clippings, and greeting cards. MSS-161, .75 linear feet.
ORRIN EARL MILLER LETTERS, 1931-1934. [PDF]
Resident of Toledo, Ohio (b. 1901)
Collection consists of letters written in 1931 and 1934 by Orrin Miller to his wife, as well as 3 photographs of Orrin and his family members including his wife Laura and children Joan (eldest) and Mary Lou (youngest). MSS-281, .25 linear feet.
FRANZ THOMAS NASTEL JOURNAL, 1811. [PDF] 
French teacher living in the Grand Duchy of Hesse (fl. 1811)
Record of Nastel's daily activities and current financial accounts. Some items are from contemporary newspapers. Written in a reasonably legible hand in old German script. MSS-021, 1 volume.
NAVARRE-WILLIAMS FAMILY PAPERS, 1815-1980s. [PDF] 
Early settlers of Oregon Township
Collection includes deeds, other land and property documents, marriage and religious records, tax receipts, school memorabilia, a few Civil War and Grand Army of the Republic (GAR) documents and letters, newspaper clippings, and photographs. MSS-042, 1.5 linear feet.
BRANDON NEAL LETTERS, 1907, 1930s-1944, 1957, 1985, 2011. [PDF]
Resident of Toledo, Ohio; Fort Worth, Texas; and California (1922-2013)
Collection consists of letters written to Brandon Neal's family members while he was in the armed forces in the 1940s, as well as miscellaneous photographs and memorabilia from his childhood and adult life. MSS-280, .25 linear feet.
See also: entry under War, Soldiers, and Veterans
JOHN RENICK OSBORN PAPERS, 1831-1876. [PDF]
Lawyer of Toledo, Norwalk, and Circleville, Ohio (1813-1897)
Collection consists of memoirs written in 1876 giving an account of Osborn's to 1837, nine incoming letters dating from 1831 to 1836, and a militia officer's commission of 1834. MSS-018, 11 items.
TOLEDO TURNERS RECORDS, 1858-1987. [PDF]
Social and athletic club begun by German immigrants in 1858
This collection contains news clippings related to sporting events, correspondence, fliers, programs, newsletters, minutes books, inventory books, ledgers, and scrapbooks. MSS-103, 3 linear feet.
See also: entry under Ethnic culture
JAMES VAN ORDEN COLLECTION, ca 1886-2005. [PDF]
Local history collector
Collection consists of ephemera and publications pertaining to various aspects of Toledo and surrounding communities, including Toledo's Centennial celebration, advertisements and reports of industry leaders and smaller businesses, and local sports programs. MSS-290, 19.5 linear feet.
See also: entries under Business and Commerce and Collectors and Collecting
WOODLAWN CEMETERY ASSOCIATION RECORDS, 1877-1996. [PDF] 
Toledo-based monument, mausoleum, and cremation service (1876-present)
Collection contains correspondence, financial documents, minutes, and printed materials.  MSS-112, 1.25 linear feet.
See also: entry under Business and Commerce