/llss/communication/
Welcome
/llss/communication/
Student Resources
Contact Us
Main Campus
University Hall
Room: 4600
Phone: 419.530.2005
Fax: 419.530.4771
webmaster@utoledo.edu
Student Media
Radio, Television, Journalism, Public Relations -- Whatever your career aspirations are we have opportunities for you. Get involved, try out your skills, and gain valuable hands-on experience.
Interested in Radio?
Tune in WXUT FM 88.3 or log on to www.wxut.com. Try your voice at different formats like news, sports, music, and talk. Work behind the scenes in production and promotion. The student staff works with seasoned professionals who've been there and done that. Call 419-530-4172 or visit Room 2515 in the Student Union for information on getting on the air.
How about television?
Produce, Direct, Edit, Shoot. Our students work together with faculty and two full-time professionals to produce live sporting events, sports shows, and public affairs shows. Students work on their own to produce news magazine shows which air on our UT campus cable network. Check out the UTTV page, home of the UT Student Television Broadcasting organization. You can watch student productions and shows and there's links to many other broadcasting resources. UT:10 is our award-winning weekly newscast, where students assume roles of producers, reporters and news anchors to deliver campus-community news.  

In our brand new studio, or on the road you'll be using professional equipment to get practical hands-on experience. Call 419-530-1321 or come to Rocket Hall Room 1959 to get involved with UTTV. Make sure you look at the facilities page to check out all the real gear you'll be using.



Is Public Relations for you?


It's a fast-growing field with many opportunities right here on campus. Students can work in UT's Office of Public Relations or in many of UT's other academic departments and colleges.Whether writing press releases, designing brochures, or creating web sites, ambitious students can jump start their PR careers right here on campus.



Call public relations instructor Joe Clark at 530-4794 or e-mail him at jclark@utnet.utoledo.edu for current information on getting started in UT's chapter of the Public Relations Student Society of America (PRSSA).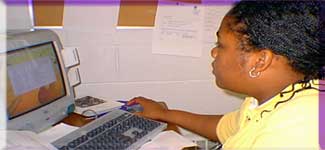 What about Journalism?
Is your goal to have your own column? Do you want to be a reporter? How about an editor or a designer? There are a wide range of positions working on a newspaper. Find out about all of them on campus working for UT's award-winning independent student newspaper The Collegian. 

Call 419-720-NEWS to find out about making your mark in print.

With all the opportunities right here on campus there's no excuse not to get involved and discover what you'd really love to do. For more information on communication careers, links to job sites, and media outlet sites, click on career resources.