Religious Studies Faculty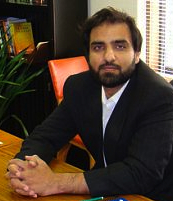 Ovamir Anjum, Ph.D.
Imam Khattab Endowed Chair of Islamic Studies
Office:UH 4700D, Mail Stop:510
Fax:419-530-6189
Email:Ovamir.Anjum@utoledo.edu
419.530.4598

Ovamir Anjum is Imam Khattab Chair of Islamic Studies at the Department of Philosophy, University of Toledo. His work focuses on the nexus of theology, ethics, politics and law in classical and medieval Islam, with comparative interest in Western Thought. His interests are united by a common philosophical focus on epistemology or views of intellect/reason in various domains of Islamic thought, ranging from politics (siyasa), falsafa (Aristotelian Islamic philosophy) and spirituality (Sufism, mysticism, and asceticism). He brings this historical knowledge to bear on issues in contemporary Islamic thought and movements.

He obtained his Ph.D. in Islamic Intellectual history in the Department of History, University of Wisconsin-Madison. His Ph.D. dissertation is titled "Reason and Politics in Medieval Islamic Thought: The Taymiyyan Moment." He holds a Masters in Social Sciences from the University of Chicago and a Masters in Computer Science from the University of Wisconsin-Madison.

During 2007-2009, he served as the Senior Fellow of the Lubar Institute for the Study of the Abrahamic Religions (LISAR; lisar.lss.wisc.edu/), UW-Madison, and taught in Religious Studies Program at the University of Wisconsin-Madison.

Among other projects, he is currently working on a book on Islamic political thought which revises conventional wisdom on the subject by arguing for its continued vitality and relevance and offers an alternative way to read the influential Muslim jurist and theologian, Ibn Taymiyya. In another work, he analyses and translates Ibn al-Qayyim's spiritual classic, Madarij al-Salikin.

He has long been involved in speaking to and organizing local Muslim communities in the US and encouraging dialogue among the various communities of faith. Besides academic conferences, he has taught at American Islamic institutions of learning, such as AlMaghrib Institute and ALIM (American Learning Institute for Muslims).

Links to Selected Writings:
Islam as a Discursive Tradition: Talal Asad and His Interlocutors
http://muse.jhu.edu/journals/comparative_studies_of_south_asia_africa_and_the_middle_east/v027/27.3anjum.html

Why Do 80% of Muslims Still Want the Shari'a? Beyond Theocracy and Secularism
http://maqasid.wordpress.com/2009/03/19/shariah-beyond-theocracy-and-secularism/
Peter Feldmeier, Ph.D.
Murray/Bacik Professor of Catholic Studies
Office:UH 4630B, Mail Stop:966



Peter Feldmeier is the Murray/Bacik Professor of Catholic Studies at the University of Toledo.  He received his Ph.D. in Christian Spirituality at the Graduate Theological Union in Berkeley (1996).  His areas of interest are: (1) Christian Spirituality; (2) Comparative Theology; (3) Buddhist-Christian dialogue; and (4) Religious Mysticism. He is a member of the Catholic Theological Society of America; the College Theology Society; The Society for the Study of Christian Spirituality; and the American Academy of Religion.  

Courses:
REL 1220 World Religions, 

REL 2410 Introduction to Christian Thought, 

REL 3420 Christian Ethics, 

REL 3500 Eastern Thought, 

REL 3900 Christian Marriage, 

REL 4610 Christian Spirituality and Mysticism, 

REL 4610 Suffering and Evil, 

REL 4680 Mysticism



Books: 

Christianity Looks East: Comparing the Spiritualities of John of the Cross and Buddhaghosa (Paulist, 2006)
The Developing Christian: Spiritual Growth through the Life Cycle (Paulist, 2008)
The Path of Wisdom: A Christian Commentary on the Dhammapada (Peeters/Eerdmans, 2011) Encounters in Faith: Christianity in Interreligious Dialogue (Anselm, 2011)
Dhammapada: The Way of Truth (Buddhist Publications Society, 2013) 
The God Conflict: Faith in the face of New Atheism (Liguori, 2014).  



Peter Feldmeier, Ph.D.
Murray/Bacik Professor of Catholic Studies
Office:UH 4630B, Mail Stop:966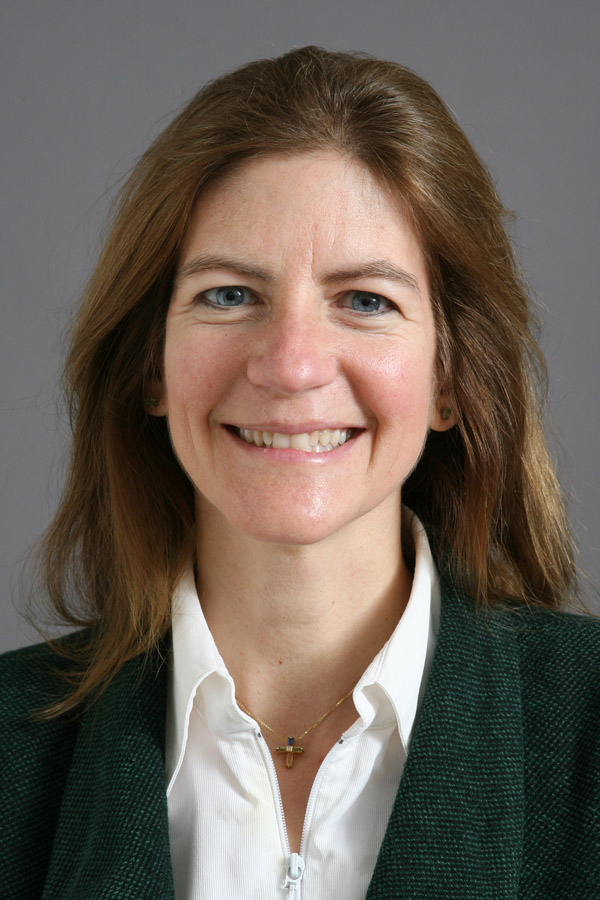 Jeanine Diller, Ph.D.
Director, Center for Religious Understanding
Assistant Professor, Department of Philosophy and Program on Religious Studies
University Hall 4700B, Mail Stop 966
University of Toledo
2801 W. Bancroft
Toledo, OH  43606
419-530-6187 (my office, rings to my email if I don't answer), 419-530-6190 (department office)
https://www.facebook.com/utoledocfru



Jeanine Diller is an assistant professor in the Department of Philosophy and Program on Religious Studies and Director of the Center for Religious Understanding at the University of Toledo, with a Ph.D. in philosophy from the University of Michigan specializing in philosophy of religion. She teaches and researches in philosophy of religion and religious studies, concentrating especially on the nature of ultimate reality, the diversity of traditional and secular views of religion, and the power of religion to change the world for ill and for good. She co-edited 
Models of God and Other Alternative Ultimate Realities
  (Springer 2013), authored several articles, and served as a Fellow in the American Academy/Luce Seminar on Comparative Theology and Theologies of Religious Pluralism. She has also engaged in poverty reduction work in the federal legislative, state executive, and international and local non-profit sectors. She lives in Ann Arbor with her husband and two sons.
Courses: Philosophy of Religion (PHIL/REL 3750), World Religions (REL 1220 and new hybrid version), Religion, Violence & Community (
PHIL 4900/5920, REL 4980, LST 4900)