Testimonials!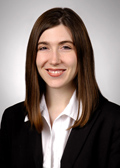 Amber Patterson, MD - 2009 Alum
I am most impressed with the opportunities for growth available both personally and for the program as a whole.  Not only are attendings willing to spend extra time teaching and mentoring the residents, but residents participate in a Teaching Curriculum through which we learn how to be effective educators to medical students and other residents.  The curriculum also covers important topics such as business management and complementary medicine.  Our residency directors are very open to our input, in terms of things that can be done to continually improve our program.  It is clear that they truly want us to have the most rewarding and fulfilling training possible, and they are willing to consider changes to that effect.  They want to see us succeed as Pediatricians and to enjoy life in the process.  I am very happy to be a part of the University of Toledo Pediatric Residency program.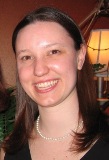 Heather Meade, MD - 2007 Alum
I think one of the best things about training at the University of Toledo Pediatric Residency Program is the interaction with the attendings. They are very enthusiastic and are always willing to share their knowledge with the residents.  The residents at this program have a great relationship with the attendings, and are on a first name basis with many of them. This type of relationship leads to many opportunities to learn and ask questions.  I also love being able to teach the students and other residents in the program.  It's great to know that you may have impacted the way that someone will practice medicine for the rest of their life.