/nsm/chemistry/
Chemistry Menu
/nsm/chemistry/
Resources
Contact Us
Main Campus
Bowman-Oddy Laboratories
Room: BO 2022
Mail Stop: 602
Phone: 419.530.2100
Fax: 419.530.4033
utchem@utoledo.edu
Faculty
Faculty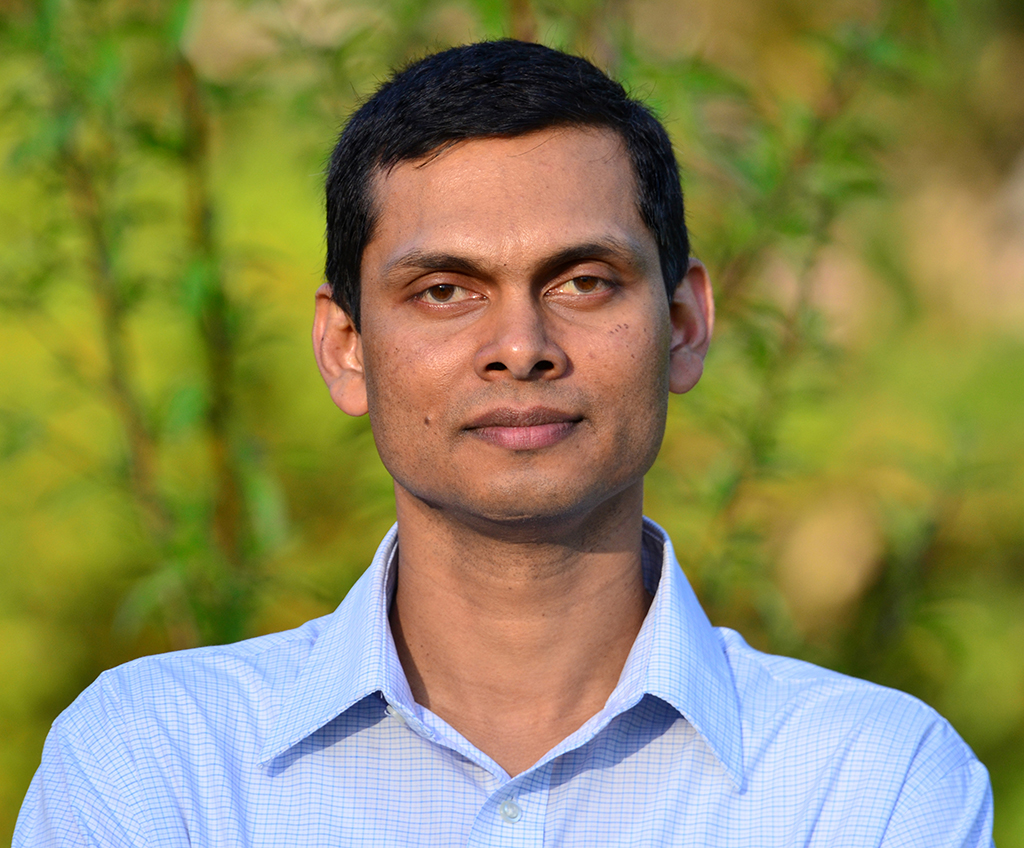 Ajith Karunarathne
Assistant Professor
Email: ajith.karunarathne@utoledo.edu
Office: BO XXXX
Phone: (419) 530-XXXX
Fax: (419) 530-4033
Professional Background:
B.S.: 
University of Sri Jayewardenepura
Ph.D.: Michigan State University
Postdoctoral Fellow: Washington University School of Medicine 
Group Page
Publications
Research Interests:
Analytical, Bioanalytical, Optogenetics/Imaging, and Signal Transduction
Research Synopsis:
Quantitative visualization of signaling in living cells surpasses cell disruptive approaches by providing spatio-temporal information about molecular entities that govern complex cellular processes. However there is a lack of approaches that govern signaling in a cell with precise spatial and temporal control to complement the existing assortment of live cell imaging methodologies.
To bridge the above gap, research in our group interfaces chemistry and biology with an emphasis on understanding signaling network dynamics in living cells. In order to do this we employ optical approaches not only to visualize but also to control and interrogate signaling in single cells. We currently dissect several pathologically important cell behaviors such as cell migration in cancer and neuronal damage repair. To facilitate this process, we generate tools of two kinds using a combination of chemical, genetic engineering, and molecular biology approaches. First, we design optical triggers to govern entire or individual components of signaling pathways in sub-cellular regions of single cells using specific wavelengths of light. Second, we develop efficient sensors to probe the dynamics of signaling molecules through fluorescence localization, bioluminescence or Förster resonance energy transfer (BRET or FRET) techniques.
Using optical tools, we interrogate cell behaviors by activating, inhibiting or modulating single, or multiple signaling modalities and simultaneously quantify the dynamics of the associated cellular and molecular responses. To perform these experiments, we employ single & multi-photon optogenetics and imaging approaches in combination with two and three dimensional microfluidic technologies and classical analytical instrumentation. Additionally, we make use of a multi photon confocal approach to perform intravital optogenetics and imaging to control and visualize single cell behaviors in-vivo. These approaches will help us identify and understand molecules, mechanisms and their dynamics in signaling networks that control cellular processes such as cancer metastasis, demyelination in the nervous system and modulation of itch sensation. Our approaches can be used to optically control a variety of cellular signaling and behavioral processes in a whole animal as therapeutic strategies.