2016 Lake Erie Center's Photo Contest Entry Form
2015 Photo Contest Winners!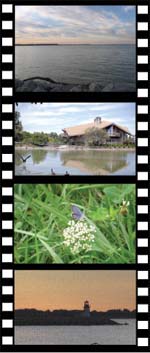 Amateur camera enthusiasts of all ages and skill levels are invited to participate in the Lake Erie Center's 7th annual photo contest, themed "The Nature of our Region: From Oak Openings to Maumee Bay". Our region has many natural resources, and we want you to share your vision with us! Take your best snapshots of your favorite nature topic within NW Ohio, including wildlife, plants, landscapes, or people interacting with nature, then send them in and compete.

To participate, all entries must be submitted by Friday, October 21, 2016  (NEW DEADLINE!) Friday, November 4, 2016. Color or Black and White photographs will be accepted. Entries will be divided and judged by age groups in the following classes: junior youth (6 and under), youth (7 - 12), teens (13-18), adults (19+), and special needs adults. Entries limited to three (3) per person. 
Prizes include $25 prize for 1st place winners of each age category!
How do I enter?

 View the official rules

Visit our Facebook Page to view winning entries from previous years!