NEWS FROM 2012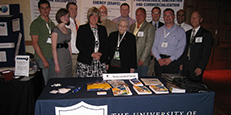 The UT SGCE was well represented by faculty, students, staff, and alumni at the 16th
   Annual ACS Green Chemistry and Engineering Conference in Washington, DC. Learn more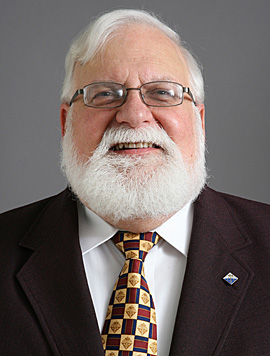 Dr. Andrew Jorgensen, University of Toledo Associate Professor of Chemistry, has been honored by selection to the 2012 class of American Chemical Society Fellows.  See article in UT News.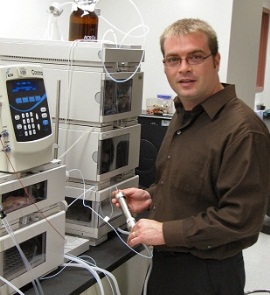 Dr. Peter Andreana and his research group joined the SGCE and Department of Chemistry in August of 2012.  Dr. Andreana is a synthetic organic chemist with research interests in natural product synthesis, carbohydrate-based diversity oriented synthesis (DOS), carbohydrate-based vaccines and combinatorial methods for high-throughput screening.  The Andreana group incorporates principles of green chemistry into their research as illustrated by development of a novel multicomponent, single pot coupling reaction to give complex heterocycles in high yield and with high atom economy.  Further information on Dr. Andreana and his research can be found at the Andreana faculty profile.
NEWS FROM 2011
Dr. Nina McClelland, University of Toledo Dean emerita and driving force for the formation of the SGCE, has been honored by selection to the 2011 class of American Chemical Society Fellows.  See article and media clip in UT News.   


Dr. Anne Marteel-Parrish, former UT chemistry graduate (Ph.D. 2003) and chair of the Department of Chemistry at Washington College in Chestertown, Maryland, has been appointed the inaugural  Frank J. Creegan Chair in Green Chemistry at Washington College.  This endowed chair position was created by a $2 million donation from an anonymous donor, and is only the second designated green chemistry chair in the nation.  Dr. Marteel-Parrish was a doctoral student of Professors Julian Davies and Mark Mason, and worked in collaboration with Professor Martin Abraham on an EPA-funded project focussed on hydroformylation of 1-hexene in supercritical carbon dioxide.

 
       
President Lloyd Jacobs of The University of Toledo announces creation of the School of Green Chemistry and Engineering (SGCE).  Dr. Paul Anastas, "father of green chemistry" and EPA assistant administrator for Office of Research and Development, Dr. Matthew Platz, Director of the Division of Chemistry at the National Science Foundation, and Robert Peoples, Director of the ACS Green Chemistry Institute, participate in the announcement event in July 2011.  See media clip and article in UT News.
Dr. Paul Anastas





Dr. Matthew Platz



Dr. Robert Peoples  
School of Green Chemistry and Engineering, University of Toledo, 2801 West Bancroft St., Toledo, OH 43606-3390