Give Back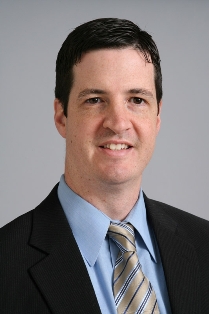 The College of Pharmacy and Pharmaceutical Sciences is represented by development director, Jeff Barton. Jeff joined the Institutional Advancement staff at UT in October 2008. Before accepting the position as Director of Development for the College of Pharmacy & Pharmaceutical Sciences,  he was the Director of Development for the Ohio Can! Go to College Scholarship which provides college opportunities to underrepresented Ohioans including first generation and economically disadvantaged students, as well as U.S. military veterans. Prior to joining UT, Jeff was the human resources coordinator at Josina Lott Residential & Community Services.
In 2006, Jeff began his development experience by founding the Miracle League of Northwest Ohio, a non-profit organization dedicated to raising funds for a barrier-free baseball field for kids with special needs. In May of 2009, the field was opened and Jeff led volunteers who successfully raised nearly $400,000 to cover costs associated with construction of this unique baseball field. Today Jeff maintains his role as President and Founder of the Miracle League of NW Ohio.
Jeff Barton now shifts his experience and focus to the University of Toledo College of Pharmacy by raising philanthropic support and working with the college's leadership team.
Jeff is a lifelong resident of Northwest Ohio. He earned a bachelor's degree in Business Administration with a minor in Marketing in 1998 from The University of Toledo and an MBA in 2016. Jeff and his wife Lisa reside in Walbridge, OH with their two sons Vincent and Brody. In his spare time, Jeff enjoys spending time with his family, exercising, and attending Rocket's football and basketball games. He is a lifelong fan of Tigers baseball and Lions football.
Contact Jeff at 419.530.5413 or by email at jeffrey.barton@utoledo.edu.