Welcome
/pharmacy/
Connect With Us
Resources and Links
Contact Us
Main and Health Science Campuses
Wolfe Hall 1227 (MC)
Phone: 419.530.2010
Frederic and Mary Wolfe Center 155 (HSC)
Phone: 419.383.1904
pharmacy@utoledo.edu
Pharmacy Excellence Scholarship
The Pharmacy Excellence Scholarship covers tuition (up to 16 credit hours per semester) for four years.*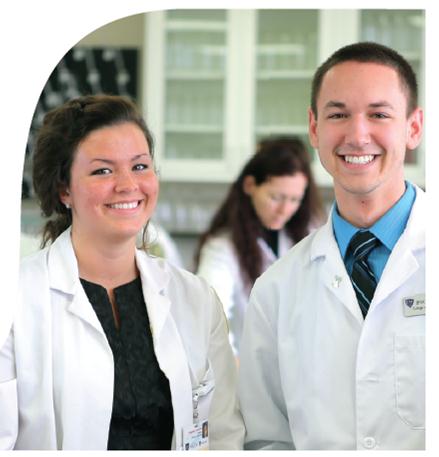 The Pharmacy Excellence Scholarship is available to high performing high school students who apply to The University of Toledo, listing Pharmacy as their major, by December 1st of their senior year.
Eligibility
In order to be eligible the Pharmacy Excellence Scholarship, students must meet the following criteria:
3.75 high school cumulative GPA

Score of 29 or higher on the ACT, or 1300 or higher (verbal and math combined) on the SAT
A scholarship that requires no additional application?
Any eligible student who submits qualifying test scores, transcripts and an undergraduate application listing Pharmacy as their major by DECEMBER 1st will be awarded the Pharmacy Excellence Scholarship. When coupled with other University scholarships (Rocket and Tower awards), this scholarship pays for tuition and GENERAL FEES for up to 16 credit hours each semester for four years. Students must maintain a cumulative GPA of 3.5 to keep the scholarship.
Students do not have to be awarded Contingent Admit status to earn the scholarship.
*Students are responsible for fees and room and board.