/sustainability/
welcome
/sustainability/
In the Spotlight
Purchasing
The University is committed to the environmentally responsible use of resources and sustainability. Purchasing practices of 'buying green' support the University's initiative of minimizing the effects our institution has on the environment by using procurement methods that are socially and economically responsible.
We expect our suppliers to share our commitment to the environment. Environmentally Preferred Purchasing (EPP) or green purchasing attempts to reduce environmental impact and maximize resource efficiency. To reduce our carbon footprint, Purchasing also works with suppliers who make regular deliveries to our campuses to reduce the number of delivery days needed yet meet the needs of our customer base.
Categories for sustainability that all employees should be aware of when making purchases are: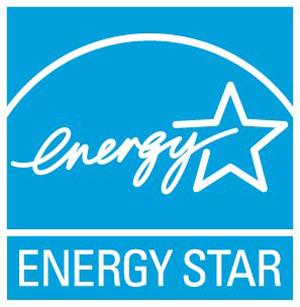 Energy Star products
Energy efficient alternatives for interior/exterior lighting
Products with recyclable content
Remanufactured toner cartridges
Use of biodegradable materials for packaging
Use of renewable resources
Bio-based fuels, hybrids, electric batteries (less polluting alternatives for vehicles purchases)
Cleaning solvents (no ozone depleting substances, reduced flammability, no added dyes, fragrances, skin irritants)

For example, UT's UMC uses "Eco-Drain" and "Eco-Floor" which are environmentally-friendly drain and floor cleaners
Environmental Services is currently trialing a new product that could revolutionize how UT cleans. It's called the "Lotus PRO." It is a safe and natural cleaning system that mixes tap water with oxygen transforming it into aqueous ozone, eliminating the need for chemicals. It exceeds EPA, FDA, USDA, OSHA, and the Green Seal Environmental Standards.
List of presently used products bearing Green Seal certification at UT:
3M General Purpose Clean Concentrate #8
3M Glass Cleaner Concentrate #1
3M Neutral Cleaner Concentrate #3
3M 3 in 1 Floor Cleaning Concentrate #24
Spartan Graffiti Remover SAC- Bio Renewable, soybean and corn esters, no petroleum solvents are added
Lite'N Foamy Citrus Fresh Hand Soap- Bio- RenewableBay West Roll Rowels 45800
Bay West Tissue 14000
Recycled Content Paper:
Paper Recycled Content

Fiscal Year
2011
2012
0%
      528,945
  510,930
30%
         4,035
     6,660
50%
         1,080
          -  
100%
              50
          50
Total
      534,110
  517,640
Paper Recycled Content

Fiscal Year
2010
2011
2012
0%
         81,228.30
            40,221.70
        15,589.60
20%
               45.20
                 146.90
              22.60
40%
          1,248.00
                        -  
                   -  
95%
               33.80
                   33.80
              67.60
100%
       189,712.91
            95,324.94
        37,010.90
 Total  
       272,268.21
           135,727.34
        52,690.70