Program 60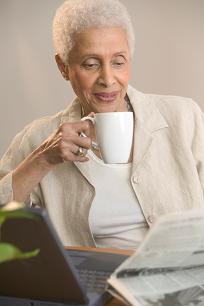 The University of Toledo is proud to offer Program 60! Program 60 is an opportunity for community members and alumni, 60 years of age or older who have resided in Ohio for the past year, to receive lifelong learning at a reduced rate. 

Program 60 benefits
Program 60 offers participants an opportunity to fulfill personal enrichment by providing access to educational opportunities and experiences at The University of Toledo.
Program 60 eligibility
Must be 60 years of age or older

Must have resided in Ohio for the last 12 consecutive months

Must apply for admission to The University of Toledo

and register for courses through University College



Must agree to

take classes on an audit basis only, meaning you will register and attend a class, however, you do not earn college credit toward a degree

M

ust meet the prerequisites for the class enrolled

Enrollment is limited to space availability, which is determined on the last day of the regular registration period


Financial aid cannot be used for audit courses
enroll in program 60



Complete the

Summer/Fall

2019

Program 60 Application



Research available courses:

Schedule an appointment for Program 60 Registration Day by contacting

University College

at

419.530.3142
program 60 anticipated fees



Tuition for eligible applicants is covered through scholarship, however, Program 60 participants are responsible for any additional fees to take a course.
Books (cost varies)
Parking, if needed
General fees
Library fees
Lab fees with associated courses
Technology fee assessed by some colleges
Distance learning fees
Facility fees, varies
Special service fee
Student identification card fee (for new students)
Legal and Student Green Fund fees (may be waived)
Other college fees
Questions or to learn more
University College
Rocket Hall 1300
419.530.3142
UniversityCollege@utoledo.edu