Teresa Keefe named Distinguished University Lecturer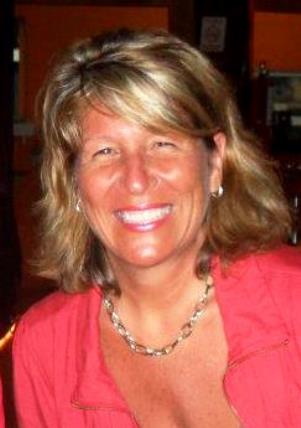 The University of Toledo honored three Distinguished University Lecturers in April during a ceremony in Doermann Theater, including Teresa Keefe, senior lecturer in the Department of Information Operations and Technology Management in the College of Business and Innovation.
"Appointment to the rank of Distinguished University Lecturer is the highest permanent honor The University of Toledo can bestow on a lecturer," said Dr. Andrew Hsu, provost and executive vice president for academic affairs.
"Those named Distinguished University Lecturer have earned recognition and distinction as educators, advancing student learning, facilitating and supporting student success, and demonstrating a commitment to the University's educational mission."
Keefe is the faculty adviser to the Association for Information Technology Professionals, and has been teaching at UT for 13 years.
"This recognition means a lot because it brings a clear message that the University leadership team values the work and contributions of lecturers across the campus," Keefe said. "We are, in many cases, teaching workhorses -- and it validates our role in helping UT achieve its mission. I still feel a sense of disbelief, even a month later.  I know I work hard and I know I make a difference in many students' lives - but to put a title of 'Distinguished' on what I do is very humbling."  
"She continuously develops new and innovative courses, incorporating new technologies, and providing active learning experiences for her students, including flipped classes and service learning, all contributing to student retention and graduation rates," one nominator wrote. "Over my 37 years at the University, I have never seen the likes of Teresa in terms of teaching, service and dedication to the betterment of students."
A former student wrote, "If I was asked who outside my immediate family had the largest impact on my education and professional growth, without hesitation, 'Teresa Keefe' would be blurted out."
Another graduate noted, "I owe my success to Teresa Keefe. She is an exceedingly wonderful professor, mentor and friend. The amount of dedication that she pours into her passion daily is inspiring."
The duration of the appointment as a Distinguished University Lecturer is unlimited, and the title may be retained after a lecturer has retired from the University.
"The best part of teaching is the privilege of working with students and watching their transformation as future business leaders," Keefe said.  "The most joyful moment for me is at graduation.  Watching our students proudly walk across the stage and hear that they have found employment makes all my efforts worthwhile. And, I love the fact that every one of my colleagues in COBI all share that perspective of being student centered and are equally invested in and committed to mentoring and providing opportunities for our students' success."
"It is well deserved and great for COBI that our faculty continue to be recognized for excellence," noted Gary S. Insch, Ph.D. Dean, COBI.