Areas of Study
Journalism
Do you love to write? Surveys of retired journalists tell us that more then 75 percent were very satisfied with their career choice. Many cited the enjoyment of being creative and the opportunity to have an impact on others lives.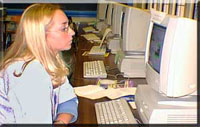 At UT our students are trained for rewarding careers in journalism as reporters or editors who cover politics, sports, business, entertainment, or any number of topics for either print or online platforms. 
Along with courses on writing, reporting, and editing, classes in computer graphics, layout, and design are also taught with current versions of industry standard software in our communication department computer labs.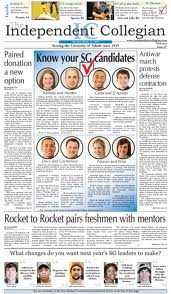 Journalism students also have the opportunity to work at the student newspaper, The Independent Collegian. Here students can learn firsthand the different aspects of the newspaper experience, from writing and editing, to layout and design. Our small classes offer individualized attention and are taught by full-time faculty or experienced professionals who have made journalism their careers.
For more information, or questions, about a focus on journalism, e-mail Department Chair Jeffrey Wilikinson at Jeffrey.Wilkinson@utoledo.edu.