International judges award UT business students first place at Global Supply Chain Management Conference case competition
Operations/supply chain management students in the University of Toledo College of Business and Innovation (COBI) won the undergraduate student case competition in front of a panel of international judges at the Sixth Global Supply Chain Management Conference in Detroit, held September 26-28.
Teams from six universities, including The University of Toledo, The University of Evansville, Western Michigan University and Rowan University, registered for the competition, with four teams selected to present their case analyses at the conference. The case analysis was entirely the responsibility of the students, with zero input from faculty.
The contest was judged by an international panel of faculty members representing The University of Tokyo (Japan), IE Business School (Spain), Old Dominion University (USA), and Western Carolina University (USA). The panel considered multiple criteria in their evaluation including the written case analysis, presentation, and questions and answers.
The University of Toledo COBI team of Austin Petroff, Riheng Cao, Essa Almazni, and Jingwen Zhan won the competition, with judges praising the team's work spirit and presentation.
During the competition, students also had the opportunity to participate in panel discussions on automotive and healthcare industry issues, sessions on up-to-date research in supply chain management, workshops, and a healthcare facility tour.
The Sixth Global Supply Chain Management Conference was co-organized by The University of Toledo and Michigan State University.The affiliation of the teams was not released to the judges until the final decision was made.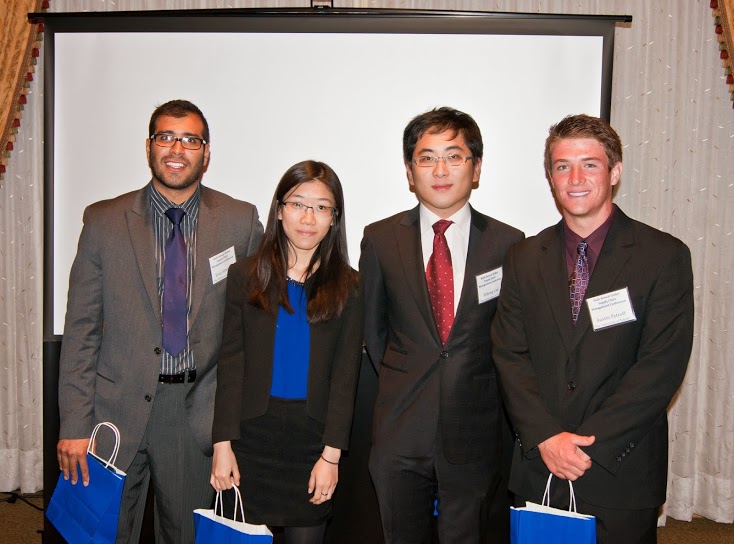 Pictured above (from left to right) are: Essa Almazni, Jingwen Zhang, Riheng Cao and Austin Petroff