Rocket ReCycle - bicycle loan program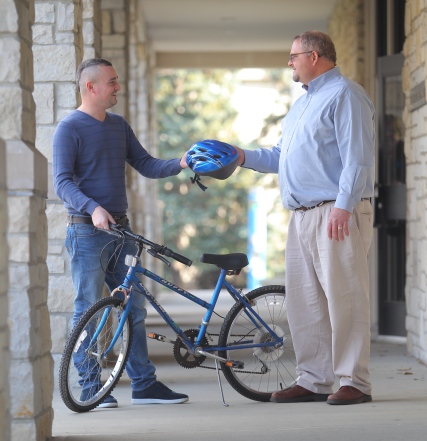 The Office of International Student and Scholar Services (OISSS) located in UT's Center for International Studies and Programs (CISP) has a bicycle loan program called Rocket ReCycle.  The results have been overwhelming and the program is a huge success.
The Office of International Student and Scholar Services recognized the needs of international students who are here for a limited period and developed this program to help students with basic transportation. The bicycle loan program gives international students reliable transportation to class, improved mobility and a sense of freedom to buy groceries, run errands, go to restaurants, and travel around town.
Bikes will be loaned on a first-come-first-serve basis. 
How to register for a bicycle:  International students can register for Rocket ReCycle by stopping in the Office of International Student and Scholar Services, Snyder Memorial room 1000.  
Deposit: $50
Length of bike loan: Each participant will receive a bike to use through the entire time they are at UT.
Register and pay deposit (Only after you have chosen a bike.  Please do not prepay.)
Participants will be responsible for bike upkeep and maintenance.
The deposit will be fully refunded upon the return of the whole bike in rideable condition.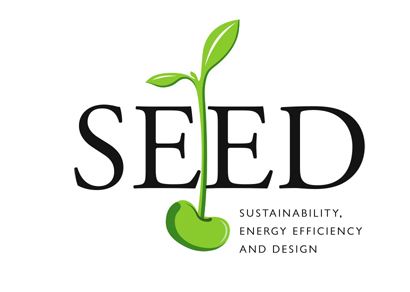 For more information, contact Peter Thomas peter.thomas@utoledo.edu
Bike Safety Videos:
Students must also view two bicycle safety videos in the office and purchase a good bicycle lock to participate in the loan program.
Additional safety videos:  The online Smart Cycling program is designed to develop your knowledge of bicycling safety by using lessons, interactive components and videos. Here you will learn about the different types of bikes and bicycling gear. You will learn techniques for improving your ride, your rights as a bicyclist and how to ride safely on the road in the United States. 
How to donate a bicycle to Rocket ReCycle:
The UT police department kicked off the loan program by donating bicycles that were left unclaimed at the end of the academic year in 2012. The need for bicycles continues to increase, so OISSS is looking for donations to the program of used bicycles in good working condition.  New and used bikes are greatly appreciated, also parts such as tires, tubes, brakes, etc. are welcomed.
Interested donors please contact Peter Thomas at 419.530.4229 or peter.thomas@utoledo.edu.
Rocket ReCycle FAQ:
Why should I be a part of Rocket ReCycle?
All students who do not need a car on campus should be a part of the Rocket ReCycle Program! The program is a great benefit for students; you get a bike for the entire school year for transportation, reduced car congestion and parking issues, reducing the greenhouse gas emissions produced by UT, and you help raise bike awareness and ridership on campus. You are making the community a better place, and a cleaner place, by participating in the program.
Where do I sign up?
Apply for the program in person in the OISSS.
Who do I pay my deposit to?
Take your deposit to the bike administrator in Snyder Memorial Room 1400
Where do I physically get the bikes from?
Get the bikes from the bike administrator, Snyder Memorial, Room 1400
How do I swap bikes if I am unhappy with the one that I have?
Meet the bike administrator in Snyder Memorial, Room 1400 and they will work with you to find a replacement. This is only allowed once per semester.
What if my bike gets lost or stolen?
File a police report with UTPD or the Toledo Police Department if off-campus immediately.
What about a lock or helmet?
You will need to bring a U shaped lock with you or purchase one in OISSS so that the bike can be secured; a helmet is highly recommended.
Can I take my bike off campus?
Of course! Just be sure to securely lock it up wherever you go.
Where can I park my bike on campus?
There are numerous bike racks all over campus for you to lock your bike, as well as a few fenced bike corrals for added security.
How do I gain access to the bike corrals and where are they located?
Take your Rocket Card to room 1550 in the Student Union to gain access to swipe your Rocket Card.  Follow this map to find the bicycle corrals at Ritter Planetarium and Wolfe Hall.  There are also bicycle air pumps found at these locations.
Where can I get my bike repaired?
There are various shops near campus, but we recommend Reggies Bike Shop on Secor Rd., Toledo Bikes!, or Wersell's Bike and Ski Shop if you are looking for a repair nearer to campus.
What is "Toledo Bikes!"?
Toledo Bikes! is a bike shop near downtown Toledo. If you are on a budget, they will either tune-up your bike to customize your riding experience (for an affordable flat-rate), or you can volunteer at their shop to earn spare parts and repairs if you do not have the money to pay. They are located on 12th Street just off of Monroe St. For more information, their website is:  http://www.toledobikes.org/. To get there, a student can take the TARTA bus system and load your bike on the mounting bracket on the bus. You can find the TARTA bus schedules here.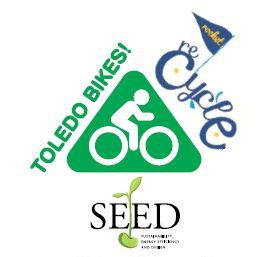 Fall of 2014,  the program was expanded with 30 additional bikes for both American and International Students — 15 for international students and 15 for domestic students, all without cars — in an effort to reduce car congestion, parking issues and gas emissions on campus.  This expansion of the bike loan program is sponsored by SEED, TOLEDO BIKES! and Rocket ReCycle.
Special Thanks to the following sponsors that perpetuate this program through their generous support!
Other University programs:
ROCKET WHEELS - University Bike Share Program
THE SEED INITIATIVE - Sustainable transportation