Accepted Study Abroad Student
Congratulations! Your life is about to change!
Preparing yourself to go abroad can be very stressful, confusing, and all around overwhelming if you are not well prepared or informed. CISP is here to help.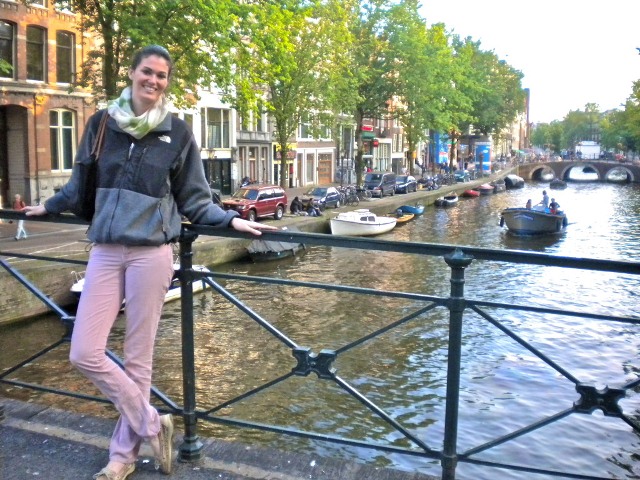 Once you have been accepted to an study abroad program you will need to complete the following:
Accepted Students Next Steps: 
1. Apply for Funding
Be aware of scholarships and travel grant deadlines.
2.  Apply for your Passport/Visa
Don't wait until the last minute; 4-6 weeks is standard for ordering and processing passports.
3. Apply for an International Student Identity Card (ISIC) to receive basic travel insurance coverage and discounts overseas.
The application process is quick and easy stop by the Confucius Institute SM 1060 or call 419.530.8584 for more information.
4. Make Copies of All Important Documents to take with you to avoid complications while you are abroad.
Driver's License
ISIC Card
Passport
Visa
Course Approval form
Estimated Program Cost Worksheet
5. Attend Pre-Departure Orientation to learn valuable information to help you adjust to life abroad and to receive a travel grant
Monday, November 28, 2016
10:00a.m. – 11:00 a.m.
Snyder Memorial, Conference Room 1100 
Tuesday, November 29, 2016
5:00p.m. – 6:00 p.m.
Snyder Memorial, Conference Room 1100 
Wednesday, November 30, 2016
3:00p.m.-4:00p.m.
Snyder Memorial, Conference Room 1100 
Friday, December 2, 2016
10:00am-11:00am
Snyder Memorial, Conference Room 1100 
Wednesday, January 11, 2016
12:00pm-1:00p.m.
Snyder Memorial, Conference Room 1100
 

We also encourage you to review travel advice under Global Assistance: 
Research the country you are visiting, review travel guides, also learn about the culture and climate of the country you will be visiting.
It is up to you to read the information provided to you by CISP, study abroad partner (USAC, ISA, GlobaLinks, etc.) and the host institution, in addition to conducting your own research.
Studying abroad is the experience of a lifetime, and it comes with certain responsibilities, so with careful planning and preparation you will arrive with the confidence to excel academically, explore new surroundings and meet new people. It is up to you to take ownership over your own success.
If you are ever lost, confused or completely overwhelmed, do not hesitate to contact CISP, we are here to help you through the process.  Keep in touch  by visiting our Current Student page.