Prague, Czech Republic: Study Abroad Testimonial
UT student Morrison Wilson "explored her world" through a study abroad experience.   
Morrison is majoring in English and American Studies, with a minor in Disability Studies.
She studied at Charles University in Prague, Czech Republic Fall 2012.
Here are Morrison's thoughts regarding studying abroad:
"I can't remember why I chose to study abroad in Prague, I just knew I needed a change of scenery and perspective, and today I can't imagine having studied abroad anywhere else. Study abroad gave me the opportunity to live in a major European city and experience a culture different from what I was used to in America: academically, socially, and historically.: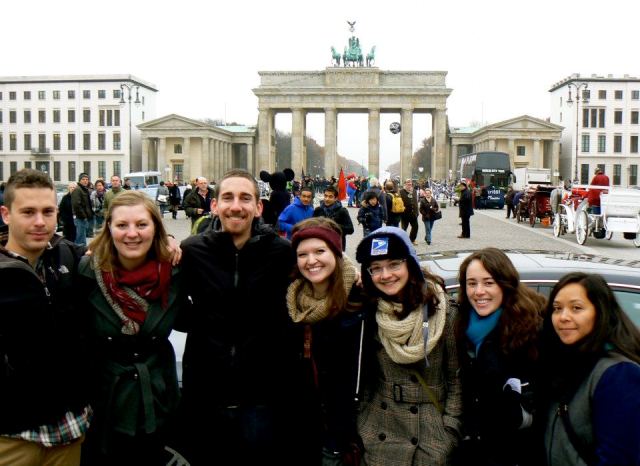 "The best thing about my experience was traveling almost every weekend: from small villages in the Czech Republic to large cities like Berlin, I learned that travel will always surprise you in the best ways. Sometimes it was meeting friendly locals, and sometimes it was new-found confidence after finding your way from the train station to your hostel at midnight. Learning with new classmates and new professors in a new city refreshed me mentally, allowing me to enter my senior year of college with more excitement for post-graduation opportunities."
"I am the one in the middle with the hat.  I made a lot of new friends." 
"To people considering studying abroad, I would say to pursue it even if it means taking out loans or staying at school for an extra semester-- the experience of living abroad for 4 months is worth more than a bit of money and a degree in 4-years."
Here are more photos from my experience:
Lake Bled Slovenai

Man fishing in village of Svaty Jan pod Skalou Czech Republic

Wenceslas Square Prague

 Graffiti in Krakow Poland

Lean more about
studying abroad
by attending a
CIPS Information Session.

Amsterdam city of bikes and bridges