American Triptych: A Salute to American Opera
October 23, 24, & 26
The UT Opera Ensemble will present three 1-act American operas back-to-back in performance: "A Hand of Bridge" by Samuel Barber, "The Face on the Barroom Floor" by Henry Mollicone, and "A Game of Chance" by Seymour Barab. At the Blarney Event Center, 601 Monroe St. Toledo, OH
Advance Tickets: $12.50 General Admission, $10 Students & Seniors 60+
Tickets at the Door: $15 All Seats
Seelio Online Portfolio

Students in the Department of Music are participating in a pilot launch at UT of Seelio, an online portfolio platform. Take a look at some of the professional portfolios our students have built. The University of Toledo is working with Seelio, a Michigan startup based in Ann Arbor. Seelio allows students to create an online portfolio to showcasing their work and serving as a vehicle for real-world job experience. Different than social media or resume building sites, Seelio lets "students create a professional persona through meaningful descriptions and rich, visual attachments. Take control of your professional online presence and stand out in a way that you can't on sites like LinkedIn, Facebook, Twitter, or Pinterest." read more...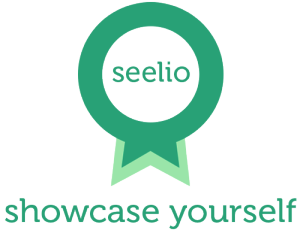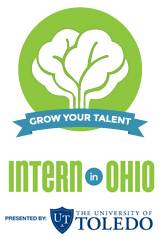 Intern in Ohio is your free internship resource!
 

The employer on average will answer 20 to 30 questions about a position when it is posted, and students are matched to that opportunity based on their answers about their skills and interests. The system identifies the top seven matches for each individual student as well as to the business for each position. When a match is made, both the employer and the student are notified, and both must select they are interested before any contact information is shared.

Find today's top talent or investigate the latest internship opportunities exploring Intern in Ohio's comprehensive job titles and innovative profile tools. Track your progress and research new careers with exclusive web content.
Upload your profile and begin your search today!