Welcome from the Vice Provost/Dean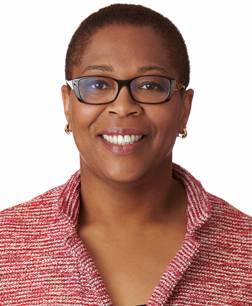 Dr. Amanda Bryant-Friedrich
Vice Provost for Graduate Affairs and
Dean, College of Graduate Studies
It is with great excitement that I greet you and welcome you to a new academic year. For those of you who are new to the University of Toledo, I hope you are finding your way around campus and the Toledo community and that you are making yourself at home. For our new students as well as those who are returning to campus, I hope this year is filled with the joy and excitement of new scholarly discoveries and the creation and acquisition of new knowledge, while you enjoy exploration and the development of the skills you need to move successfully to your goals.
For me, July 1st of 2016 represented a new beginning. On that day, I assumed the role of Dean of your College of Graduate Studies filling the very large shoes left by Dean Komuniecki. I have been in the professoriate for over seventeen years. I have trained many graduate students, undergraduates and other scholars over this time in the fields of Chemistry, and Medicinal and Biological Chemistry. With a love for all aspects of the job, I have always found mentoring of researchers, and particularly those at the graduate level, rewarding. It is this love for graduate students and their pursuit of new knowledge that I bring to this position. As it is with all things new, I am learning more now than ever before (believe it or not, even more than my first years of graduate school) and I am always thinking of how what I am learning can make your experience better, more fulfilling and how can I help each and every one of you succeed.
I welcome you to reach out to me at any time to let me know what we can do to help you. I will post articles and important information about being a graduate student and a professional on the Facebook Page of the University Of Toledo College Of Graduate Studies. If you wish to communicate with me about these interesting tidbits, please feel free to do so. We are planning events for the near future to bring you to the office of graduate studies to meet us and find out what our office has to offer. Keep a lookout for this announcement.
I do not take it for granted that you chose the University of Toledo for your graduate studies. I know that you had other options but you have entrusted this important part of your academic career to the faculty, staff, and administration of this institution. For this I say thank you and let me know how we can assist you on your journey!
Most sincerely,

Amanda Bryant-Friedrich, Dr. rer. Nat
Vice Provost for Graduate Affairs and
Dean, College of Graduate Studies
Associate Professor of Medicinal and Biological Chemistry