Experiential Learning Opportunities
The Center for Experiential Learning and Career Services works to connect students to meaningful learning experiences and assists them with determining a major as well as career exploration. Learn more.
Internships and co-ops offer Honors students valuable work experience, and we are here to help connect you with the right position. 
Learn more.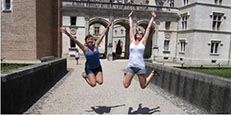 Broaden your horizons through short-term summer programs that are faculty-led, inter-term student programs, and semester or year-long programs. Learn more.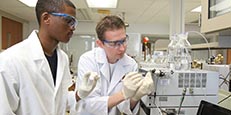 Learn from faculty members and put into action what is learned in the classroom while earning course credit - there are even opportunities to earn some money. Learn more.
Service learning enriches your education and fosters civic responsibility through active learning and guided reflection. Learn more.
UT boasts cutting edge virtual immersive learning spaces which provide unparalleled opportunities for students in the health fields and many other majors. Learn more.