The Jesup Assisted Take-Off (JATO) NETWORK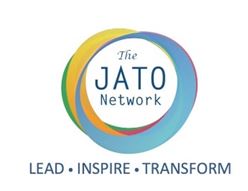 The Jesup Scott Honors College is committed to innovative programming that fosters a sense of community and engagement with service and other values. As a part of this commitment, we have created the JATO Network - which stands for "Jesup Assisted TakeOff."
The JATO Network consists of two groups of students:
JATO "Rockets" are our returning honors students who will serve as leaders to the Network.
JATO "Avions" are our incoming honors freshman who choose to take part-in this awesome program designed to help facilitate relationships among peers.
---
JATO Avions that choose to be involved with the group will enjoy a variety of benefits:
access to social gatherings with Honors peers
mentoring by the JATO Rockets
cultivation of academic and professional skills
Participation in JATO events will be flexible to work around your schedule but highly encouraged for those that enroll in the group. The Honors Success Coaches and Dean's Office will help to guide the program, but this will largely be a student-run initiative, responsive to what YOU want it to be.
---
  JATO Rockets will work in collaboration with the Success Coaches to assist in facilitating experiential opportunities for the incoming students throughout the academic year. Each JATO leader will work with students in their corresponding degree granting college.
The Jesup Assisted Take-Off (JATO) Network is an exciting opportunity for returning JSHC students to enhance their leadership skills, mentor incoming students, and make an impact.
 The commitment for JATO Network leaders will be no more than 3 hours weekly.
To apply, complete the JATO Network Leader Application by Friday, April 29, 2016
Leader Expectations:
Help facilitate informational sessions
Establish relationships with mentees
Recruiting attendees to Honors programming
Participate in special JSHC recruiting events
Work with other JATO leaders to form study sessions
Encourage a sense of belonging for mentees
 Benefits:
Develop leadership and communication skills
Learn to communicate effectively
Acquire programming knowledge
Build personal relationships with Honors administration, faculty and staff
Dean hosted kick-off and end of year celebration
---
Questions regarding the JATO Network contact Coach Aleiah at aleiah.jones@utoledo.edu or 419.530.6054.