Welcome
Related Links
Contact Us
Health Science Campus
Block Health Science Building
Mail Stop # 1007
3000 Arlington Avenue
Toledo, Ohio 43614-2598
Phone: 419.383.4109
Fax: 419.383.3008
webmaster@utoledo.edu
Research Assistants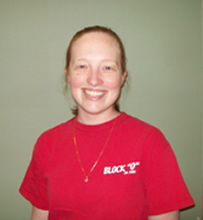 Samantha Cole
Project/Area of Research: Nicotinic Receptors and Synapses
Supervisor: Joseph Margiotta
Project/Area of Research: Targeted Treatment of Glioma
Supervisor: Marthe Howard
Hometown: Toledo, OH
Education/School: The Ohio State University, BS: Anthropological Science
University of Toledo, MS: Biomedical Science (In Progress)
samantha.cole@utoledo.edu
I was born and raised in Toledo; and I am excited about the research and scientific advances that are made in my hometown. I am honored to assist in furthering the scientific knowledge and potentially develop treatments and cures for future UTMC patients. 
---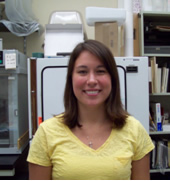 Kaila Mugford
Project/Area of Research: Toxicity of methamphetamine to dopamine neurons
Supervisor: Bryan Yamamoto
Hometown: Aledo, IL
Education/School: B.S. in Biological Sciences Duke University 2010
kaila.davis@utoledo.edu
I grew up in a very small town ~3000 people, where I graduated high school in 2006. I then attended Duke University with a major in Biology and a minor in Chemistry, and graduated May 2010. After graduating college I moved to Toledo with my husband and began working in the Neuroscience department here at UT.  I really enjoy working in the lab because I do something different every day and have become close friends with the people I work with. 
---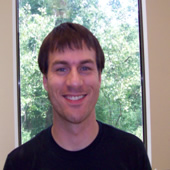 Sean Ehinger
Project/Area of Research: The effects of targeted deletion of the Hand2 gene on the enteric nervous system.
Supervisor: Marthe Howard
Hometown: Adrian, MI
Education/School: The University of Toledo, Bachelor of Science, Major in Biology
sean.ehinger@utoledo.edu
I have been living in Toledo since 1989. I just got married to my lovely wife, Amanda, in October of 2009 and have been enjoying the married life ever since. I enjoy volunteering at CedarCreek Church where my wife and I attend. I like sports of all kinds and have recently been playing Ultimate Frisbee in my free time.
---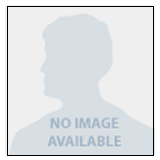 Priyanka Jain
Project/area of research: the effects of Bisphenol A on autism
Supervisor: Joshua Park
Hometown: Toledo, OH
Education/School: B.S. from University of Michigan 2010 and 2011 MSBS from University of Toledo
priyanka.jain@rockets.utoledo.edu

---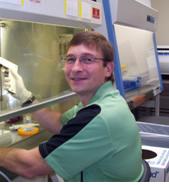 Allen Schroering
Project/Area of Research: The role of MDMA and L-Dopa toxicity on cultured 5-HT neurons.
Supervisor: Bryan Yamamoto
Hometown: Louisville, Ky
Education/School: B.S. in Zoology, University of Kentucky
allen.schroering@utoledo.edu
I have worked in several labs primarily in the areas of biochemistry and molecular biology. This experience has exposed me to a variety of research including work on heterotrimeric G proteins, apoptotic and DNA mismatch repair proteins and most recently proteins targeted by amphetamine use.
---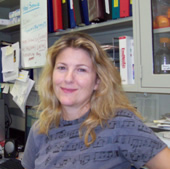 Jennifer Warner
Research Technician