Research Assistants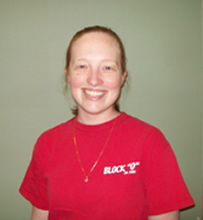 Samantha Cole
Project/Area of Research: Nicotinic Receptors and Synapses
Supervisor: Joseph Margiotta
Project/Area of Research: Targeted Treatment of Glioma
Supervisor: Marthe Howard
Hometown: Toledo, OH
Education/School: The Ohio State University, BS: Anthropological Science
University of Toledo, MS: Biomedical Science (In Progress)
samantha.cole@utoledo.edu
I was born and raised in Toledo; and I am excited about the research and scientific advances that are made in my hometown. I am honored to assist in furthering the scientific knowledge and potentially develop treatments and cures for future UTMC patients. 
---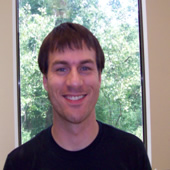 Sean Ehinger
Project/Area of Research: The effects of targeted deletion of the Hand2 gene on the enteric nervous system.
Supervisor: Marthe Howard
Hometown: Adrian, MI
Education/School: The University of Toledo, Bachelor of Science, Major in Biology
sean.ehinger@utoledo.edu
I have been living in Toledo since 1989. I just got married to my lovely wife, Amanda, in October of 2009 and have been enjoying the married life ever since. I enjoy volunteering at CedarCreek Church where my wife and I attend. I like sports of all kinds and have recently been playing Ultimate Frisbee in my free time.
---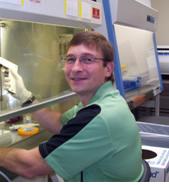 Allen Schroering
Project/Area of Research: The role of MDMA and L-Dopa toxicity on cultured 5-HT neurons.
Supervisor: Bryan Yamamoto
Hometown: Louisville, Ky
Education/School: B.S. in Zoology, University of Kentucky
allen.schroering@utoledo.edu
I have worked in several labs primarily in the areas of biochemistry and molecular biology. This experience has exposed me to a variety of research including work on heterotrimeric G proteins, apoptotic and DNA mismatch repair proteins and most recently proteins targeted by amphetamine use.
---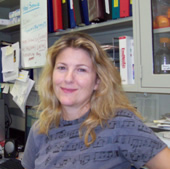 Jennifer Warner
Research Technician
---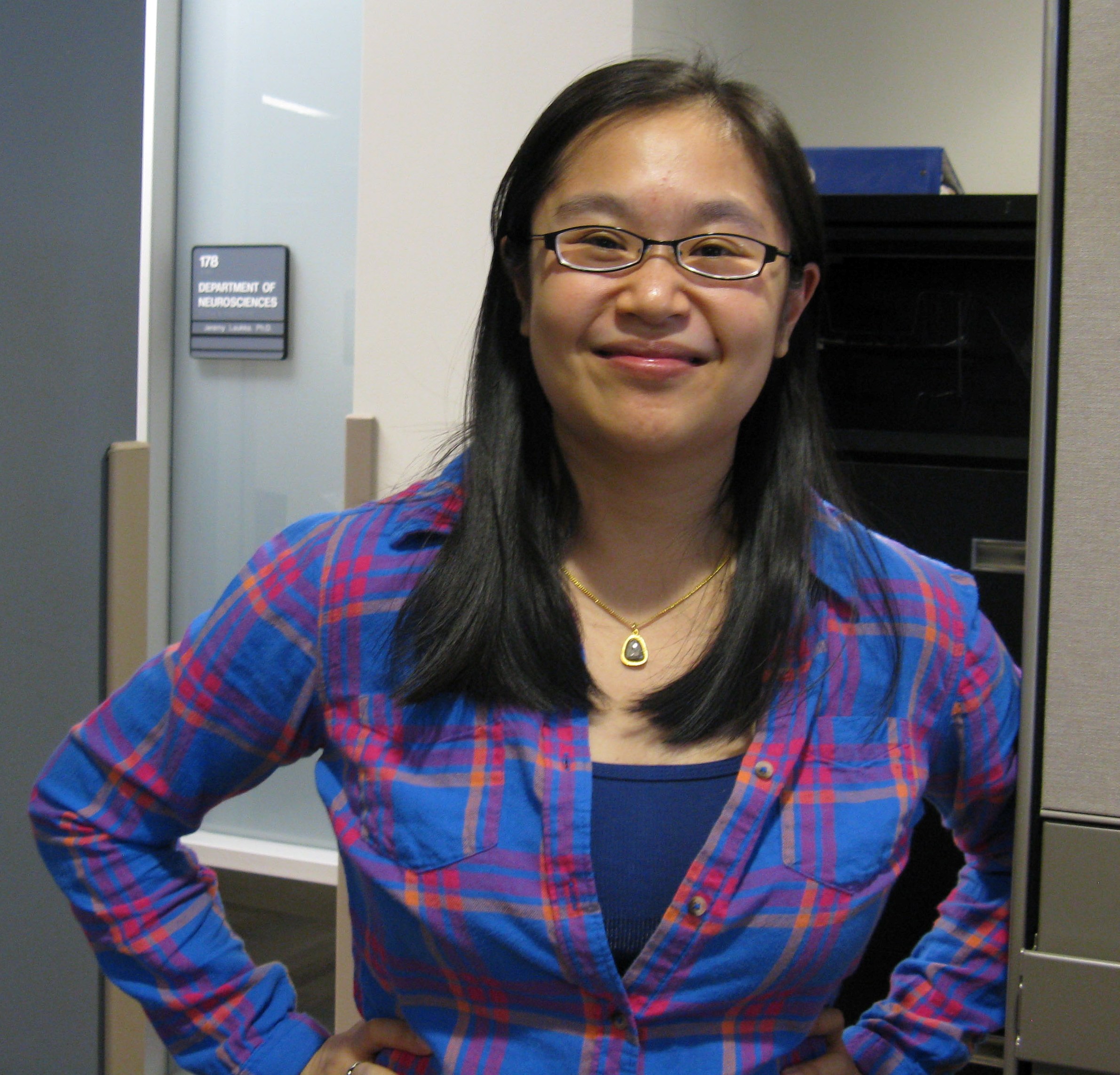 Brooke Saepoo
Project/Area of Research: Salivary Biomarkers of Fatigue
Supervisor: David Giovannucci
Hometown: Bangkok, Thailand
Education/School: Beloit College, Bachelor of Science, Cellular & Molecular Biology
muncharie.saepoo@utoledo.edu
After living most of my childhood in Bangkok, I came to the United States to earn my bachelor's degree. I have enjoyed being in the lab ever since. I have worked in several research labs and for a salivary diagnostic company in Pennsylvania. In 2011, I relocated to Toledo with my husband and found a great opportunity in the Neuroscience Department at UT. In my free time, I am always on the lookout for great restaurants and used bookstores.
---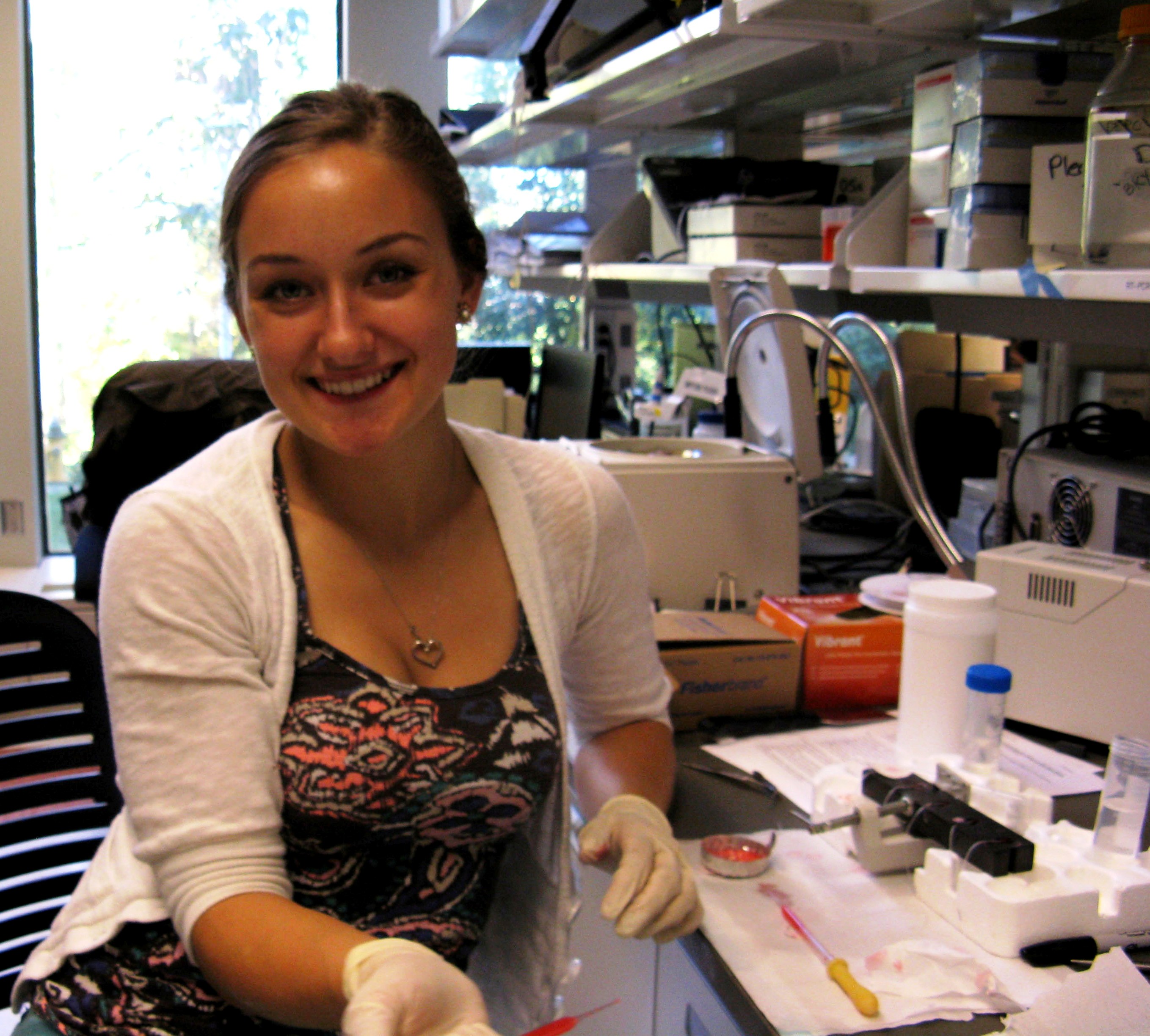 Nicole Harless
Project/Area of Research: Neurotoxic effects of Meth self-administration; effects of SSRI on DA neurons
Supervisor: Bryan Yamamoto
Hometown: Maumee, OH
Education/School: B.S. in Biology and minor in Chemistry with Honors from The University of Toledo, 2013
nicole.harless@utoledo.edu

I grew up in a suburb of Toledo and have remained in the area my whole life. I had the pleasure of hearing a guest lecture from Dr. Yamamoto in my Neurobiology class at UT, and from that moment on I was determined to be part of his research. I now have the opportunity to further scientific knowledge of drug addiction and neurotoxicity, which is so important in a world where drug addiction is damaging the lives of so many people. I can help spread the knowledge that drug addiction is a medical disorder, not simply a "moral" issue.